Brunei Sultan Hassanal Bolkiah celebrates 50 years of power with a golden chariot procession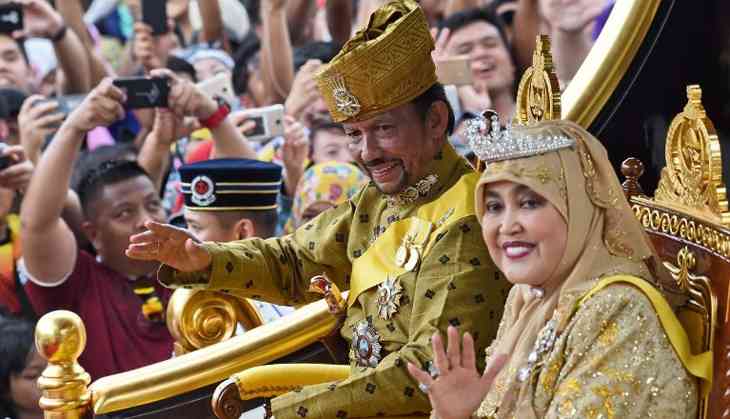 Chariot- Brunei's Sultan Hassanal Bolkiah and Queen Saleha ride in a royal chariot during a procession to mark his golden jubilee of accession to the throne in Bandar Seri Begawan. (ROSLAN RAHMAN / AFP)
The Sultan of Brunei, Hassanal Bolkiah, the world's longest reigning monarch after Queen Elizabeth II, celebrated his 50 year-long-reign in trademark pomp and style.
The 71-year-old monarch took out a lavish procession in Brunei, where almost 80,000 people line the Sultan's route. Bolkiah, along with his wife Queen Saleha, was carried in a gold chariot pulled by 50 of their subjects. In addition, marching bands and members of the army accompanied the King and Queen during the procession.
Brunei has an absolute monarchy and the royal family is venerated by the oil-rich country's citizens. The Sultan is both the head of the state and head of the government. Sultan Hassanal Bolkiah ascended the throne in October 1967, a continuation of the same royal line that has ruled Brunei for the last 600 years.
Here are a few photos from the Sultan's parade.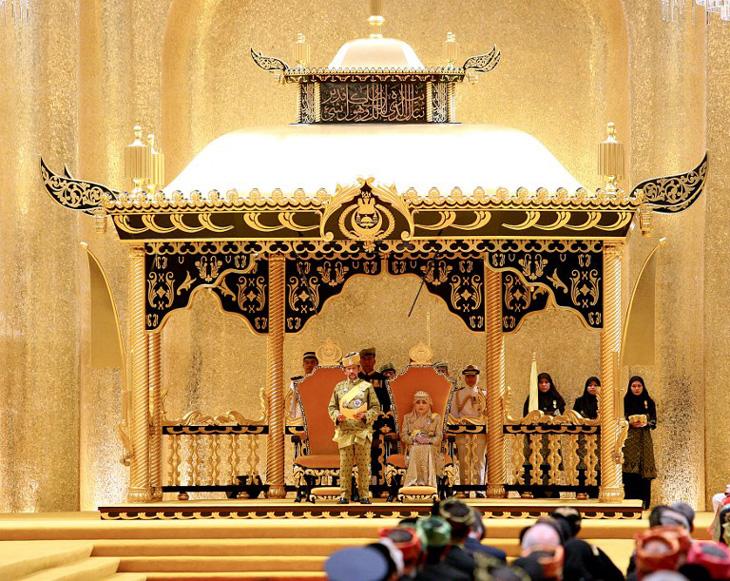 Brunei's Sultan Hassanal Bolkiah (L) delivering his speech while Queen Saleha looks on at the Istana Nurul Iman throne hall for a ceremony to mark his golden jubilee of accession to the throne in Bandar Seri Begawan. (Brunei Prime Ministers Office / AFP)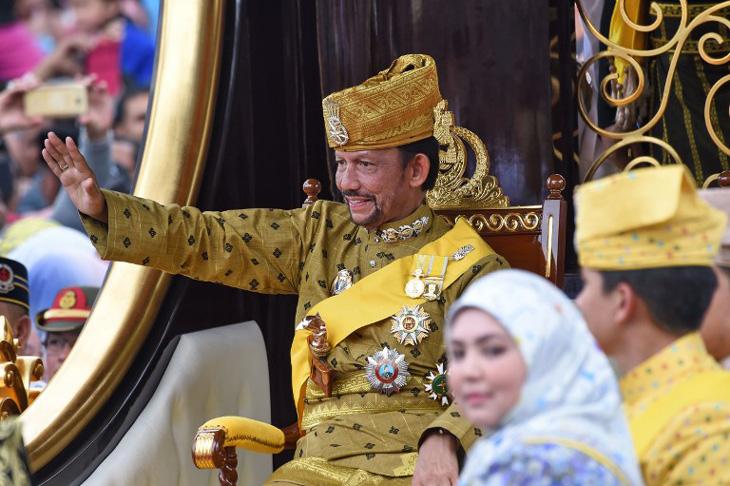 Brunei's Sultan Hassanal Bolkiah (L) waves from the royal chariot during a procession to mark his golden jubilee of accession to the throne in Bandar Seri Begawan. (ROSLAN RAHMAN / AFP)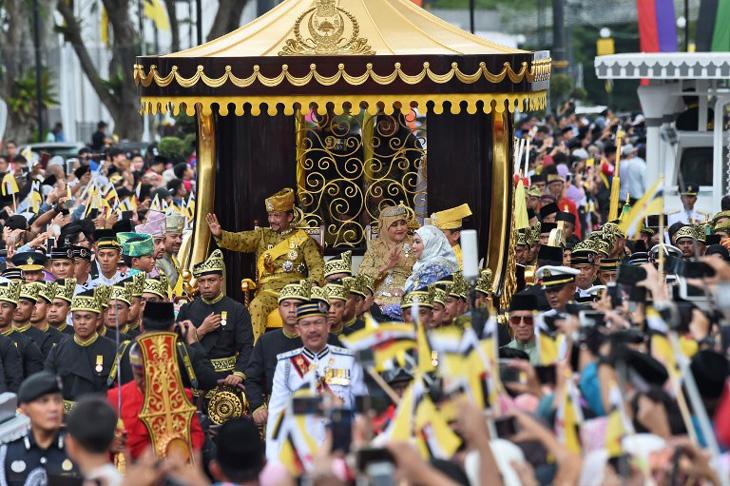 Brunei's Sultan Hassanal Bolkiah (center-L) and Queen Saleha (centre-R) wave from the royal chariot during a procession to mark his golden jubilee of accession to the throne in Bandar Seri Begawan. (ROSLAN RAHMAN / AFP)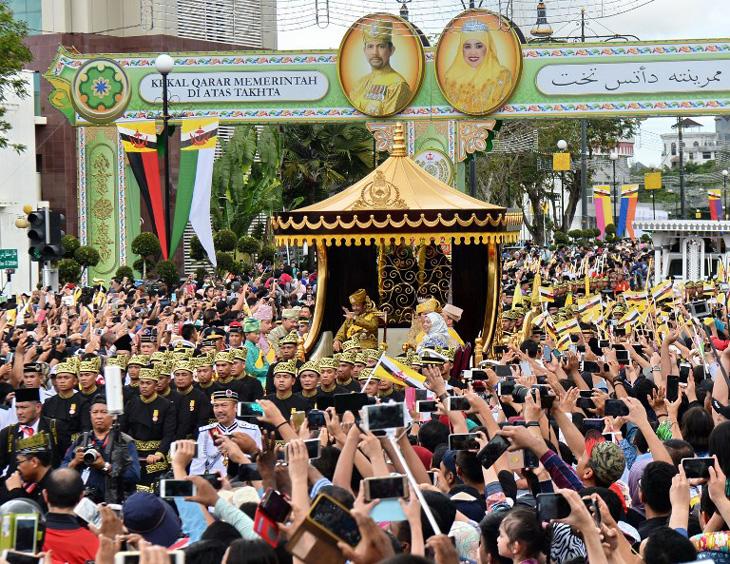 Brunei's Sultan Hassanal Bolkiah (center-L) and Queen Saleha (centre-R not visible) wave from the royal chariot during a procession to mark his golden jubilee of accession to the throne in Bandar Seri Begawan. (ROSLAN RAHMAN / AFP)