Breaking News: Stage collapses during JI election campaign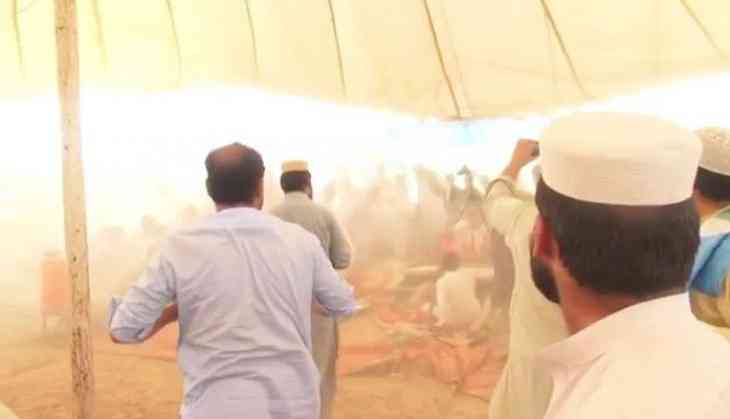 In an election campaign rally of Jamaat-e-Islami in Peshawar, a stage collapsed on Wednesday. Reports suggest that it happened because of the presence of people beyond the capacity. The JI leader Siraj and others were marked safe in this tragic incident.
The video clearly shows the collapsing of the stage and a huge cloud of dust all around the site.