Baby panda is the showstopper during its first public appearance at Malaysia zoo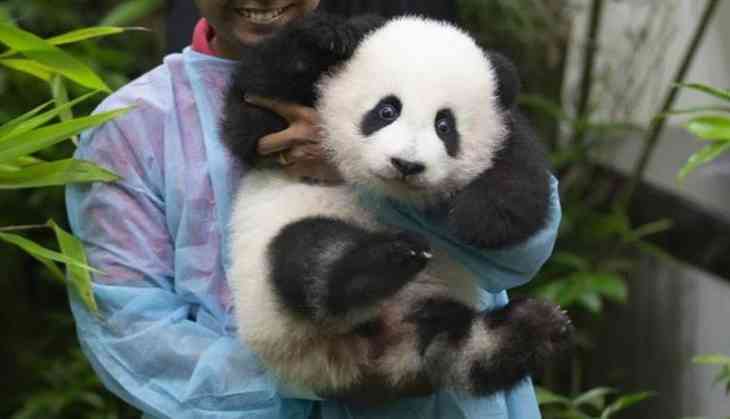 The second offspring of giant pandas Liang Liang and Xing Xing who were loaned for 10 years from China, made public debut today. The female baby panda has not been named till now.
The first offspring of Liang Liang and Xing Xing panda was born in August 2015 and were sent back to hometown China in November last year. According to deal, Malaysia has to return the cubs aged 2 to China-born in captivity.
According to the zoologist, the cub is healthy and weighs 9 kilograms (19.8 pounds). Birth of the second panda is a world record as a second baby can be reproduced naturally in four years.
Mark 40 years of diplomatic relations with Malaysia, China loaned the cub's parents. For years Malaysia has invested hundreds of thousands of dollars on a panda complex and natural habitat.
Also Read:This is how John Cena and Nikki Bella's beautiful San Diego home wine cellar looked like