Austenistan: where women break Pakistan's regressive image, story by story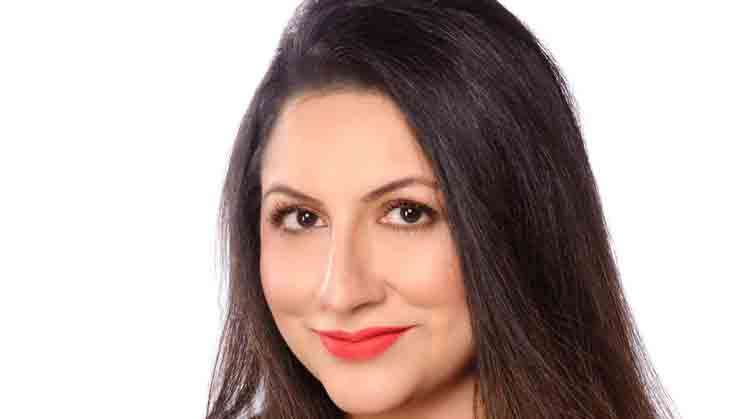 Think Pakistan. The image that is likely to come to your mind is of bearded men and burqa-clad women. Men and women who have had no access to education and all that matters to them is religion. Women who are routinely abused at home or set afire to save the family's honour. And a lot of this naïve stereotyping can be credited to media portrayals.
A few women are trying to change this image of Pakistan. Because they are tired of how regressive Pakistan is considered around the world. And what better way to do this than through stories that depict real Pakistan -- a culturally vibrant country that loves fashion, food, films, books.
Called Austenistan, Laaleen Khan's project invites Pakistanis settled across the globe to tell stories that document the Pakistan the world has forgotten about. A Pakistan that the world thinks doesn't exist. Or never existed.
Khan tells Catch that the idea occurred organically.
"I've called it Austenistan since Pakistan may be perceived as the land of Austen ('stan' means land). We are 21st century in some ways, yet quintessentially Regency in many others! It's fascinating how much we can still relate to Lizzie Bennet, Emma Woodhouse and Anne Elliott and their worlds."
Austenistan is a work in progress and various publishers around the world are hoping to receive the manuscript.
"There's been early buzz because this is such a unique project and so close to our hearts. We'll be ready shortly and in a position to consider offers then," Khan says.
Image makeover
Khan is hoping to change the image of Pakistan with Austenistan.
"I also hope to demystify and de-exoticise Pakistani culture and society for global readership. Depictions of Pakistanis in Hollywood and on the global news circuit is often limiting - abused, victimised women and angry bearded terrorists tend to be the first thing that comes to mind for the average international audience and we are frankly getting tired of these naïve, incomplete portrayals that devour specific slices of our nation without tasting the rest of the pie," she says.
However, she admits that by taking charge of the narrative, she isn't pulling wool over anyone's eyes either, with one-dimensional, overly-flattering portrayals.
"Each character is nuanced and interesting. These stories may be fiction but there are grains of truth in each one, placing Austenistan far beyond your average chick-lit novel, yet rendering it mainstream and commercial enough for anyone to enjoy, not just South Asians or Janeites, but readers of any gender or background or ethnicity!"
She believes that it will be impossible to pigeonhole this book to a South Asian segment of a bookshop.
"...because we belong in multiple genres - popular fiction, women's fiction, literary fiction, romantic fiction, fan fiction, international fiction and so many others. I hope Austenistan becomes a classic for future generations, capturing the spirit of our era on some level."
Why Austen?
Khan says Austen's world is also the world most Pakistani women inhabit in the 21st century.
"The stories are inspired by various Austen novels, characters and settings, yet are very Pakistani, very contemporary, and very relatable to women around the world! They'll make you cringe - for the right reasons, hopefully! They'll make you laugh out loud, they'll create a lump in your throat and even a few tears to spring to your eyes. They are snippets of heart-warming fictionalised human experiences," says Khan, who also runs the Jane Austen Society of Pakistan.
The idea occurred to Khan when she was thinking about ways to commemorate Jane's 200th death anniversary in 2017.
Khan has been a film professional and thinks visually. But she also believes that the words would adapt beautifully on screen as well.
"I've already visualised the mise-en-scène and montage for many of the scenes and imagined scripting them as a film, TV or web series. My literary agent, Jayapriya Vasudevan, founder of Jacaranda Literary Agency in Singapore is a Janeite herself so it's only natural that she represents me."
A fun lesson on Pakistan
Austenistan isn't just for Jane Austen fans. It will be packaged as enjoyable commercial fiction for women and men worldwide and even translated into several languages.

Khan wants it to be an engrossing beach read or the title you slip out of your bag on your way to work because you can't wait to spend more time with the characters.

"Austenistan is a virtual jewellery box of rich experiences -- each story is a gem to me. I'm honoured to be its editor (and one of its contributors) and to work with such original writers. We each have so many stories within us, its just a matter of being organised about it."

Contributors are members of the Jane Austen Society of Pakistan, from fields as diverse as media, health, law, finance and development, and writing from locations including Austin, Amman, Atlanta, Brussels, Islamabad, Karachi, Lahore, London and New York.

"Austenistan is a fun way way to gain insight into various aspects of Pakistani society, from family values to social snobbery to superstitions to the wedding season, complete with vivid portrayals and whimsical details - exploring universalities that everyone can relate to. What happens after 'happily ever after?' What if she didn't marry him after all? Or what if she did and then things changed?"

Trust Khan to call the project Austenistan. She had earlier coined the term "Containeristan" when Pakistan government had blocked off Islamabad's roads with massive shipping containers during cricketer-turned-politician Imran Khan's first-ever demonstration.

So if you're looking for some spicy gossip and a glimpse into the life of an average Pakistani, you know which book to grab next.