US-Korea summit: Trump-Kim awkward moments caught on camera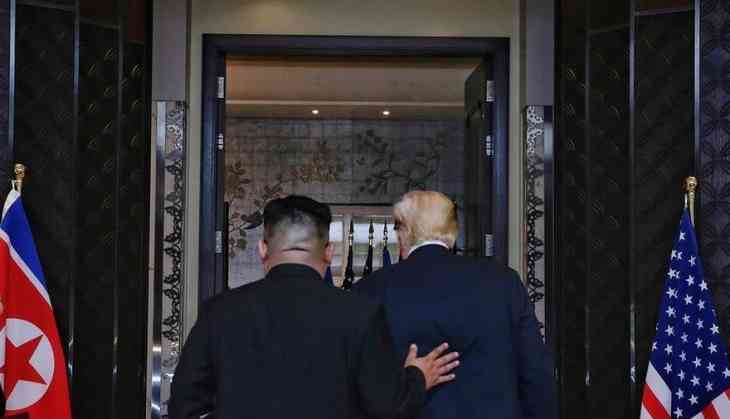 After months of hostile standoff, the US President Trump and Kim Jong Un have shaken hand and walked around the lawn of the hotel in Singapore where the summit was organised. But, there were some awkward moments that were captured on shutterbugs.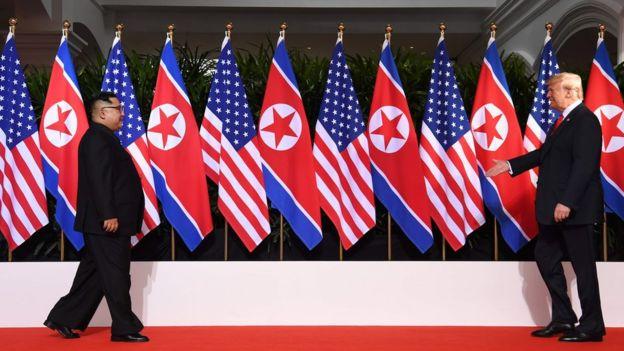 It seemed as if Trump and Kim had rehearsed for the historic summit, the duo entered from the right and left side respectively of the aisle. In the picture, Trump is seen stretching out his hand.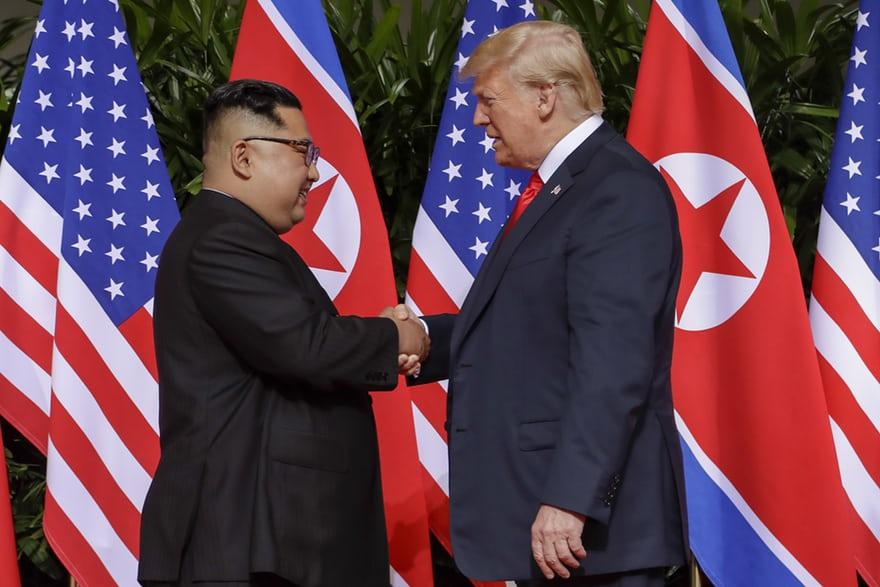 The historic handshake was firm and warm but not like the one that Trump is popularly known for. It lasted for only seconds instead of the length which usually Trump has given to other leaders.
On the other side, Kim's handshake was not dramatic like the one he gave to the South Korea leader a month back.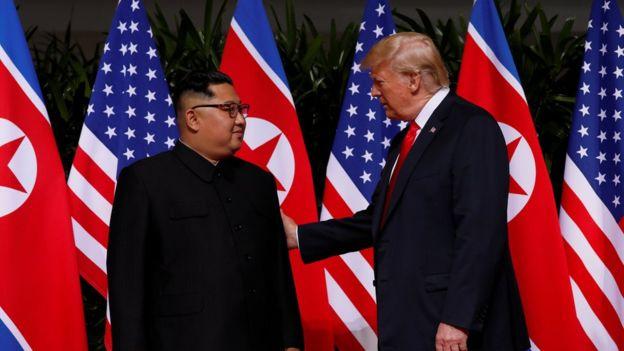 After the historic handshake, Trump was seen guiding Kim off the red carpet, his gesture showed that he was taking control over the summit. Till the end, Trump is seen taking over and Kim leading the way.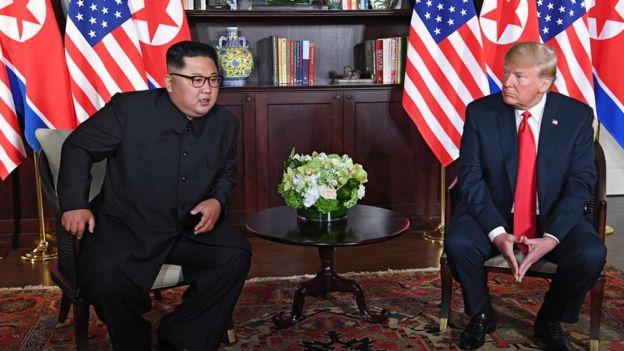 Trump and Kim are captured in an awkward moment. While Kim is seen staring at the ground, Trump is busy playing with his fingers. Both the leaders try to avoid eye contact.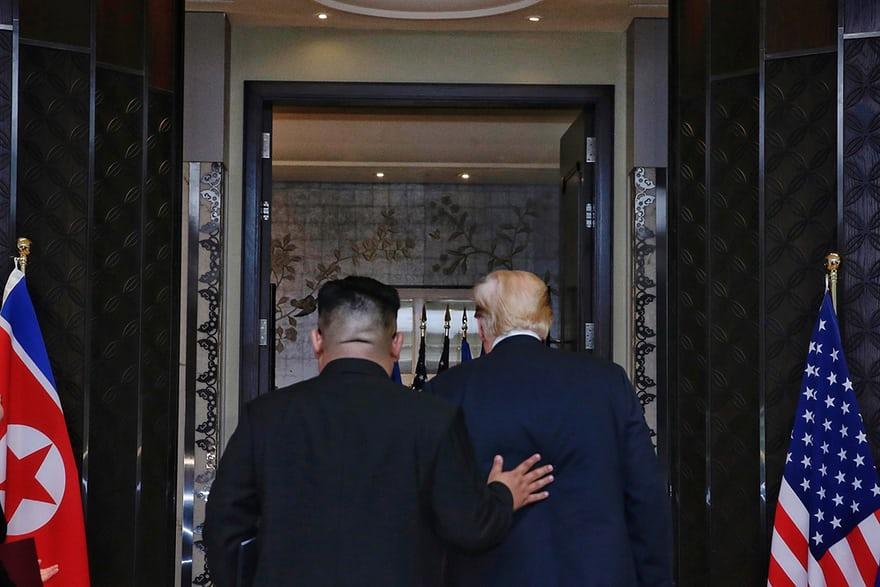 After the bilateral meeting between Trump and Kim where the duo signed the document of peace and cooperation, Kim is seen taking over the summit by patting Trump's back and walking off the red carpet.
Also Read:"I have developed a very special bond with Kim Jong Un," says Trump post summit