Saudi Arabia investigates 'immodestly dressed' female reporter covering women driving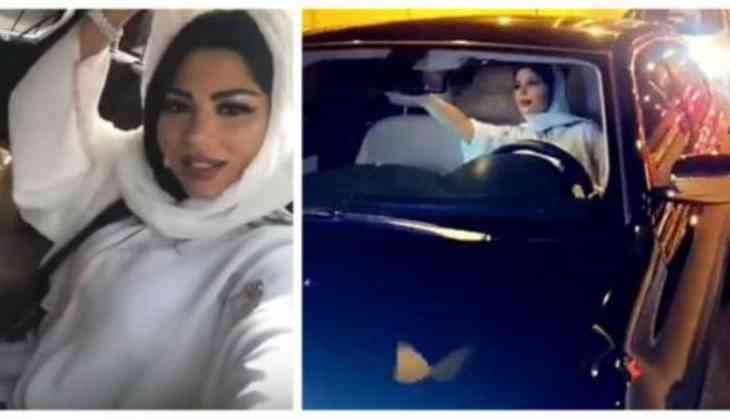 The ultra-conservative kingdom Saudi Arabia's media regulator has asked for an investigation against a Tv anchor named anchor Shireen al-Rifaie for 'immodesty' while reporting lifting of the ban on women drivers. The announcement came by the General Commission for Audiovisual Media on Tuesday.
The statement said, "Immodestly dressed in violation of regulations" without naming the anchor. In a video published by a UAE-based outlet, the anchor is seen wearing a loose-fitting white abaya and headscarf which is a normal attire to wear but exposing her shirt and trousers under the long robe is considered immodest in Saudi.
#Saudi General Authority for Audiovisual Media investigates anchor Shereen Rifai "for violating regulations and instructions" by "wearing indecent clothing" during a report she present on ending the ban on women driving in #SaudiArabia according to Okaz newspaper pic.twitter.com/3PDvRwVe2q

— Zaid Benjamin (@zaidbenjamin) June 26, 2018
She really articulated so well, in spite of the anchor's obvious agenda.
It's amazing to see & hear the new-age, confident & ambitious Saudi women leaders striving to make life easier & better for all others.

— Partha Sawardekar (@GuideForDubai) June 27, 2018
#SaudiArabia going on democratic track. !! 🇸🇦🚗🚧
Saudi TV anchor Samar @s_almogren drives her car through the streets of the Saudi capital Riyadh after driving ban lift on Saudi women. We appreciate Saudi Arab govt's such step. !🚦🚘@BakhtawarBZ @AseefaBZ pic.twitter.com/oQr5lMFBLb

— Rizwan Ali (@RizwanHajano12) June 25, 2018
This video has sparked controversy in the kingdom, where wearing abaya is mandatory in Saudi law. Last Sunday Saudi women took the wheel for the first time in history as Prince Salman overturned the ban on female drivers.
This move was a part of Crown Prince Mohammed bin Salman's modernisation plan. However, jailing of female activists has tarnished the move.
Also Read:Treasure worth $273 million seized from properties of former Malaysia PM