CCTV footage reveals Indonesia suicide bombing carried out by family including 8-year-old girl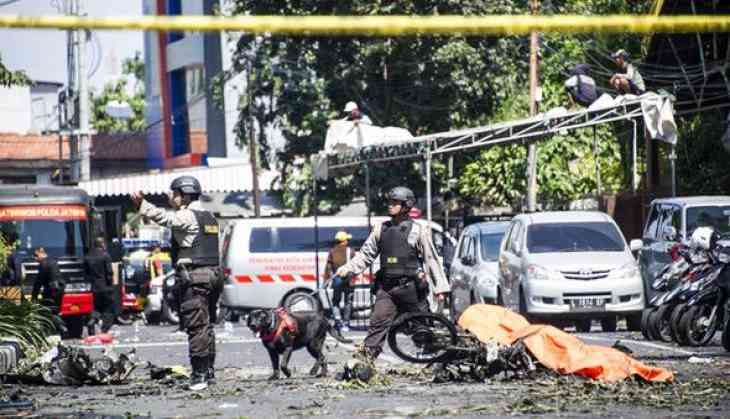 A suicide bombing that happened near the police headquarters today in the Indonesian city of Surabaya was done by a family of Islamist militants that included an eight-year-old girl. This attack followed three suicide attack that happened yesterday in three churches killing 13 residents.
In a press conference that was organised on Monday, the police chief Tito Karnavian confirmed that the suicide bombers rode two motorbikes up to a checkpoint outside a police station and blew themselves up.
Karnavian stated that the girl has survived the explosion and was caught on camera stumbling around.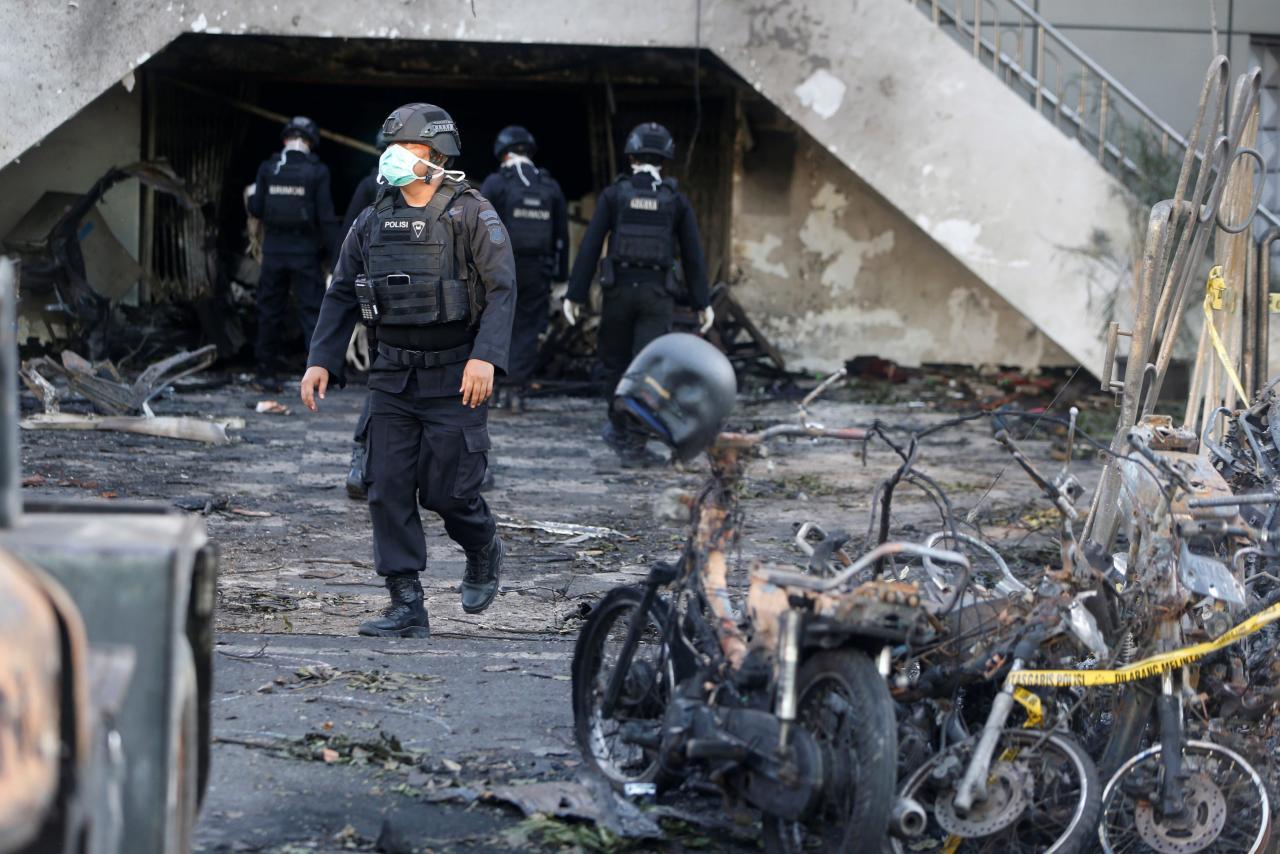 According to East Java police spokesman Frans Barung Mangera, four officers and six civilians were badly wounded in police headquarters attack.
President Joko Widodo has condemned the attack and called it "act of cowards" and pledged to push through a new anti-terrorism bill.

Tweet by President Joko Widodo
Earlier police stated that the accused family is among the 500 Islamic State sympathisers who had returned from Syria.
Later in the afternoon police recovered unexploded pipe bombs from an apartment in south Surabya.
An explosion in the apartment killed three members of a family alleged to have been making bombs. While three children in critical condition were sent to a hospital.
A CCTV footage revealed that two motorbikes arrived at a checkpoint followed by an explosion. This was the first time in Indonesian history that a child is being used as a human shield to undertake terrorist attacks.
"The objective of using a family for terror acts is so it is not easily detected by the police," said Indonesian terrorism analyst Stanislaus Riyanta.
Also Read:Indonesia: Suicide bombers target police headquarters a day after deadly church attacks in Surabaya