48 beheadings in four months, Saudi Arabia criticised by the US Human Right Watch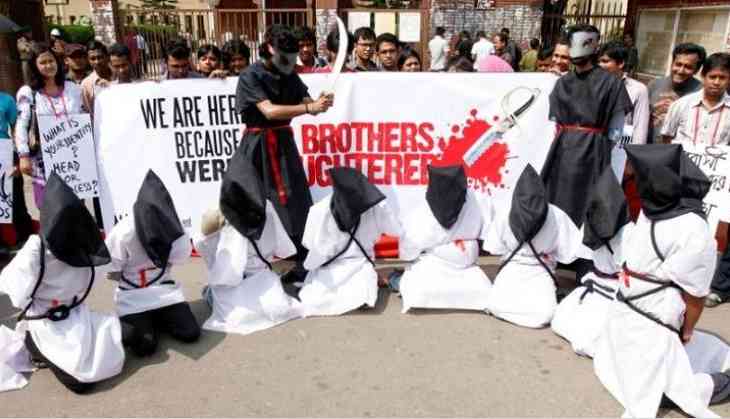 The US-based Human Right Watch has criticised Saudi Arabia for executing 48 residents within four months. Most of the executed people had non-violent drug charges.
The right group has also requested the Arab kingdom to improve its "notoriously unfair criminal justice system".
Saudi has the highest rate of execution in the world. Most of the executed were convicted on the charges of terrorism, homicide, rape, armed robbery and drug trafficking face the death penalty.
In past Saudi had been questioned by Rights groups for trials in the kingdom.
Sarah Leah Whitson, HRW's Middle East director, said: "It's bad enough that Saudi Arabia executes so many people, but many of them have not committed a violent crime. Any plan to limit drug executions needs to include improvements to a justice system that doesn't provide for fair trials,"
She also added that Saudi has executed 600 people since 2014. More than a third of them in drug cases. 150 people have been beheaded by a sword.
Crown Prince Mohammed bin Salman has suggested that Saudi Arabia would try to change the cruel penalty.
Also Read: Saudi govt cancels license of fitness centre in Riyadh after 'disrespecting video' showing woman exercising with bare head goes viral