300 crocodiles carcasses burned after revenge killing in Indonesia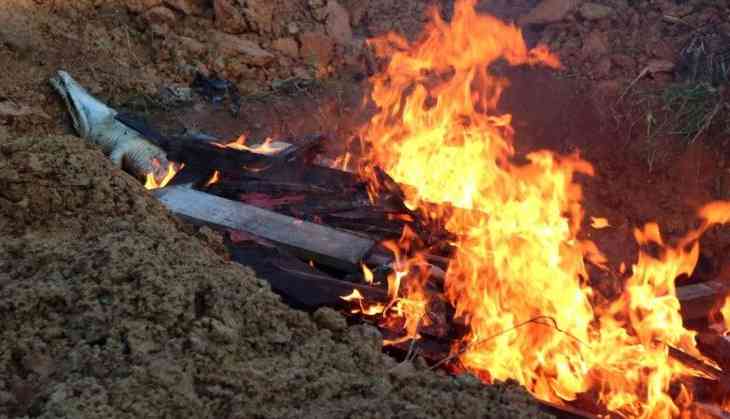 The carcasses of nearly 300 crocodiles slaughtered miserably by the villagers in Indonesia were burned by the local authorities on Tuesday.
These reptiles were attacked by the angry mob of Papua province after one of the 'monster' killed a local who entered a breeding farm to get grass for his livestock.
A conservative official said, "The dead crocodiles have been burned and buried around the farming area."
Images released showed that the pile of slaughtered crocodiles were put in a pit and covered with wood and then set the fire. One of the key witnesses of the whole incident said, "I heard someone screaming for help and ran to the scene where they saw a person being mauled by a crocodile."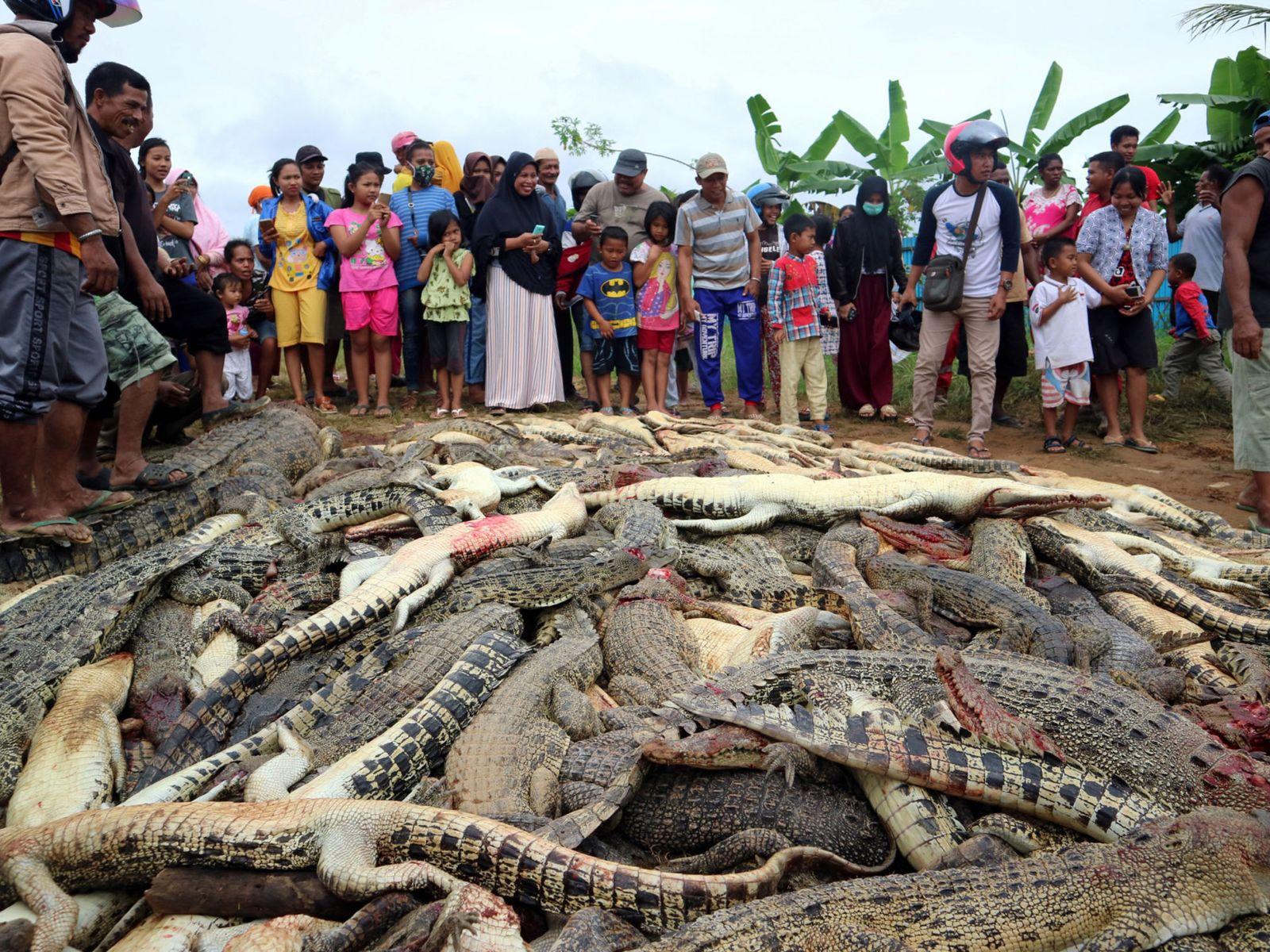 An animal welfare group is protesting to catch hold of those responsible for the killings. "The government needs to show its firmness in handling animal rights," said Ode Kalashnikov of International Animal Rescue in Indonesia.
Also Read:Thai mob slaughtered nearly 300 crocodiles in revenge