244 mn people, 48% women: breaking down the largest migration since WWII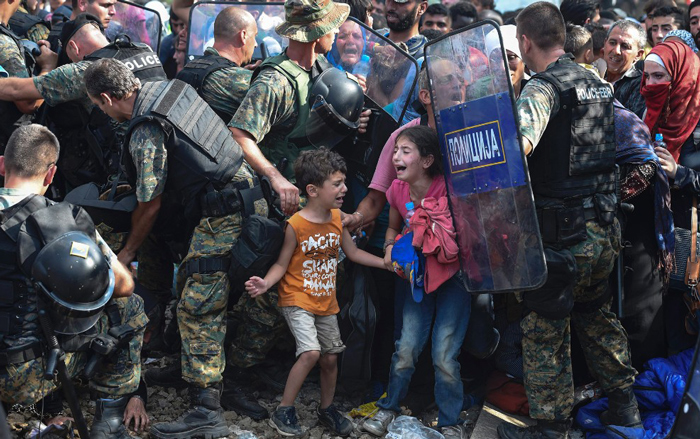 Migration provided the subject for easily the most fraught debate of 2015, particularly in Europe and America. As millions of people, fleeing poverty and war, moved through alien lands, they drew sympathy and derision, in near equal measure.
The migration shaped, in one way or the other, many of the year's biggest events and controversies - the Paris attacks and the subsequent crackdown, the Cologne sexual assault row, the deportation of undocumented migrants from the US, the rise of jingoistic demagogues such as Donald Trump and Viktor Orban.
Also read - Europe's migrant crisis: why did three year old Aylan have to die?
It was inevitable perhaps given that in 2015 more people migrated than were added to the world's population, according to latest data released by the UN.
Here are the key findings of the data on global migration, its reasons and ramifications.
Number of international migrants in 2015, the largest global migration since World War II.

This is ten times more than the population of Mumabi or Mexico in 2014.
Since 2000, the migrant population has increased by 41%.

"If managed well, migration brings important benefits to countries of origin and destination, as well as to migrants and their families" says Wu Hongbo, under secretary general, UN.
Push and Pull, the two factors that lead to international migration.
The push is when people leave their homes due to war, oppression, poverty, unemployment. The raging conflict in Syria and Iraq, for instance, has led to forced migration.
The pull is when the prospect of a higher standard of living, better jobs or education, prompts a person to move. "Living the American Dream", for example.
Remittances sent home by migrants from developing countries in 2014.
Remittances in 2014 increased by 4.4% from 2013, according to the World Bank.
This amount received by developing countries was far higher than official development assistance and foreign direct investment that they received (excluding China).
This funds help improving communities back home as they can invest more on healthcare, sanitation, housing etc.
Destination countries also get benefits- from taxes to fill labour shortage.
Number of countries who host 67% of total international migrants.
US hosts 19% of international migrants or 47 million, followed by Germany and Russian Federation, who host 12 million , Saudi Arab (10 million), United Kingdom (9 million) and UAE (8 million).
Or nearly 10% of all international migrants are refugees.

The 1951 UN Refugee Convention defines a refugee as a person, who "owing to a well-founded fear of being persecuted for reasons of race, religion, nationality, membership of a particular social group or political opinion, is outside the country of his nationality, and is unable to, or owing to such fear, unwilling to avail himself of the protection of that country".

Nearly half of all international migrants in 2015 were born in Asia, mostly Middle East.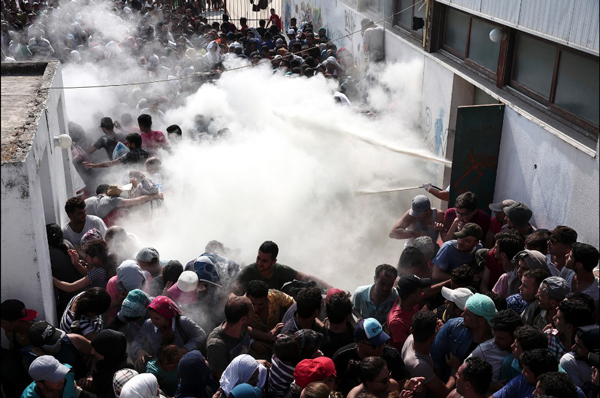 Number of Indians living outside the country as of December 2015.

This makes the Indian diaspora the largest in the world. It's followed by Mexico, which has 12 million people living abroad.
On the other hand, India hosted about 5.2 million migrants in 2015, down from 7.5 million in 1990.

The biggest wave of migration this year was into Europe. Most came from Syria - 71 of every 1,000 applicants - and Kosovo - 63 per 1,000 applicants.

The next wave of migrants may likely be from Ukraine given the country's volatile political situation.
"Without relief, Europe may end up with another deluge of asylum seekers, this time from Ukraine. Already, Russia's occupation of 9% of Ukraine has displaced 1.4 million people internally, and continuing military incursions will result in dislocation of millions more,"predicts Diane Francis, Senior Fellow, Atlantic Council.
Share of women among international migrants in 2015.

Women migrants outnumbered men in Europe (52.4%) and North America (51.2%), but were largely outnumbered in Asia (42%) and Africa (46.1%).

Overall though, the share of women migrants has decreased marginally since 1990, from 49.1%.

Women migrants face a range of problems especially if they are victims of forced migration - physical and sexual violence, cramped shelters, common and open toilets, and socio-cultural prejudice such as low-paying jobs.
The average age of international migrants in 2015.

Interestingly, Africa hosted the most young migrants, with an average age of 29 years.

This could be because increasing economic activity and industrialisation is prompting more young people to move between countries in Africa.

Share of migrants under 20 years was just 15% of all international migrants in 2015. This could partly be due to fact that many countries do not account for children born to migrants.
The new year has brought new challenges for migrants. Already, we have witnessed the tightening of borders (Eastern Europe, Sweden) and purses (Denmark, Switzerland), and hardening of attitudes (Germany, the US). But there are a vast number of people, and several governments, notably Germany and Canada, that are doing much to help these mostly desperate people. Hopefully, the latter will prevail in 2016.
More in Catch - Make in India, live in videsh: The story of 61,000 millionaires who left for greener pastures
350,000 and counting: migrant crisis has put the idea of EU at stake
Why 35,000 people died trying to cross the Mediterranean in one year