'13 Reasons Why' coming back with Season 2 on Netflix; What to expect this summer
It is no secret that Netflix hit show 13 Reasons Why was incredibly amazing and the most controversial show of 2017. Selena Gomez-produced Netflix show, 13 Reasons Why was loved by youth across the world. According to author Jay Asher, it is not a true story, however, the situations that occurred in the show were all based on real-life situations that have happened to him or people around him.
Season 1 was followed by 13 episodes, where a group of high school teens were somehow the reason for a girl's death. The story portrays those reasons, why exactly she ended her life.
It was the most talked show of the year with more than 11 million tweets on Twitter.
Well, the great news is, according to the sources, an official release date is final yet. However, it will definitely be coming in 2018.
Just two months after the first season was released, Netflix announced 13 Reasons Why will return second season, one that would include season one's star Hannah Baker, played by Australian actress Katherine Langford.
What we know about @13ReasonsWhy season 2 — so far pic.twitter.com/PMUaIe6Zy8

— Netflix US (@netflix) May 9, 2017
Kate Walsh says it will be "hope-filled"
Kate Walsh played the role of a mother of Hannah Baker's in season one and during an interview with E!, she said, the second season will be far more "redemptive and hope-filled" than the first. "It's a very exciting season for a lot of reasons," she teased. "This season deals with sexual assault, it deals with truth, it deals with responsibility, it deals with the aftermath of Hannah's death…. It's very intense and very, I think, still totally addictive."
The cast will return
The original cast members of 13 Reasons Why season 1 are expected to return for season 2, yes, along with the main (lead) character and Golden Globe nominee Katherine Langford, who plays Hannah Baker (the girl who commits suicide in season one).
Sources also reported that Clay Jensen (Dylan Minnette), Tony Padilla (Christian Navarro), Jessica Davis (Alisha Boe), Justin Foley (Brandon Flynn), Alex Standall (Miles Heizer), and Olivia Baker (Kate Walsh) are all expected to return for the show.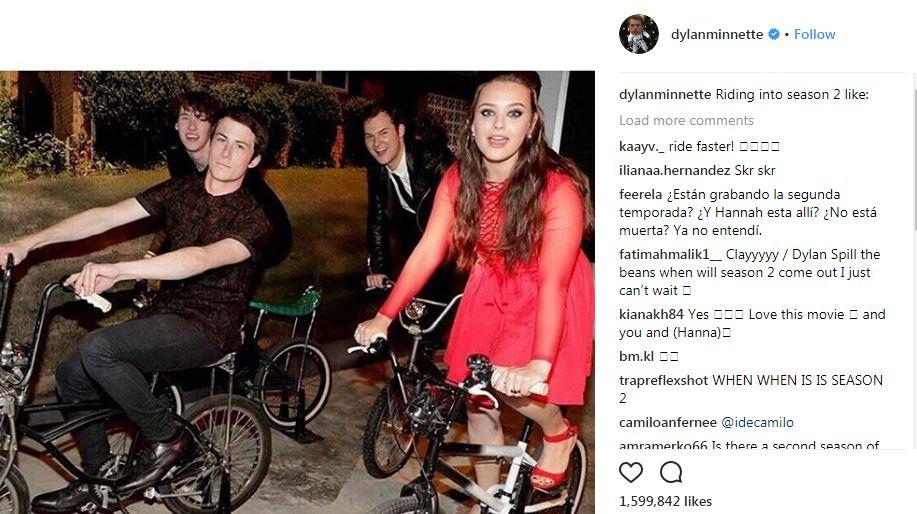 Hannah won't be the same this time ..
She was quite in season 1 but about her role in season 2, Langford said: "You see a very different Hannah in season two."
"I would prepare fans not to expect the Hannah from season one for a multitude of reasons," she told Entertainment Weekly.
Seven new cast members will be coming along
Netflix revealed Australian actor Ben Lawson will join the cast of season two, alongside Anne Winters, Bryce Cass, Chelsea Alden, Allison Miller, Samantha Logan and Kelli O'Hara.
No more tapes
"The tapes are still obviously on people's minds, but there is a different sort of analog technology that plays a hugely important role in season two," showrunner Brian Yorkey told Entertainment Weekly."So the cassette tapes aren't at the center of it - those two boxes of tapes are still hanging around and matter to people—but there will be a new piece of technology for 13-year-olds to Google and try to understand what it was."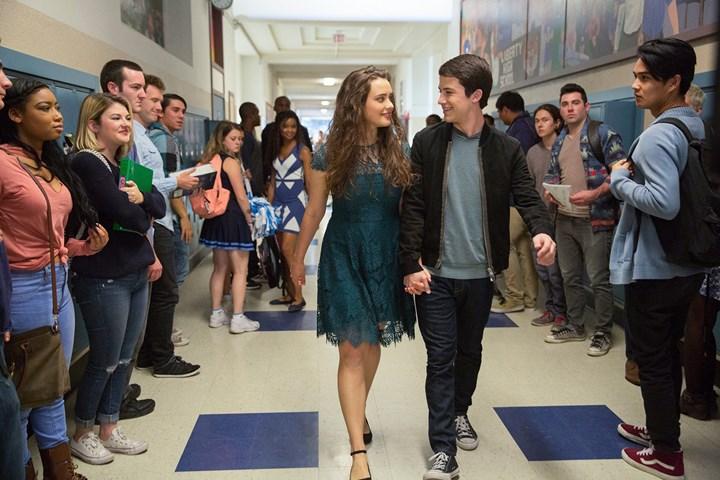 Selena Gomez is in ..
The singer posted a 'thank you message' on Instagram for the cast and crew for being involved in season 2 making. The post read "Season 2 is coming. To every person on this project, thank you for coming back. Good or bad we are committed to having the tough conversations, to telling the story that can start change,".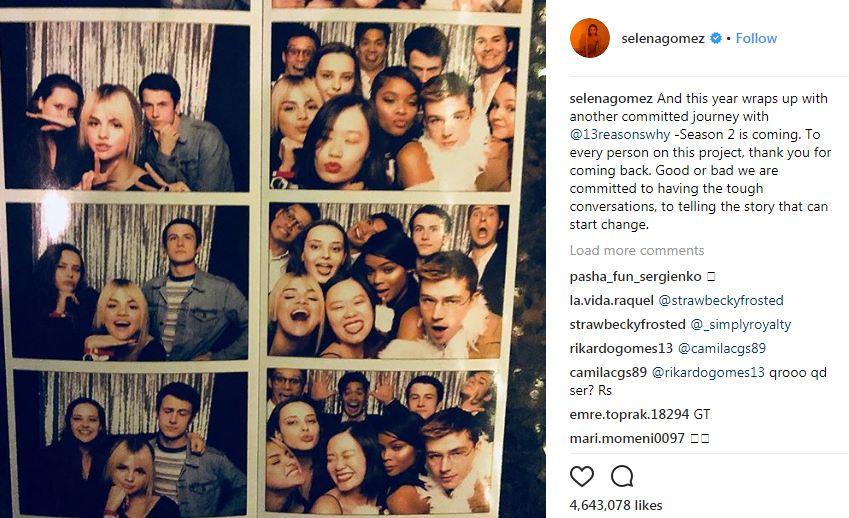 A different storyline...
It was revealed that season 2 we will have other perspectives on Hannah's story. It also noted that the season will explore "the way we raise boys up into men and the way we treat girls and women in our culture - and what we could do better in both cases."
"It's a different story than season 1 and I think that's a good thing," Langford revealed. "This season we get to explore a lot more of the other characters and their journeys, which I'm excited about. As sad as it is, there is life after Hannah, and this season we get to see the effects it had on the people around her a lot more."
Read More On Catch: Sweden's Prince Carl Philip, Princess Sofia pay tribute to EDM producer and DJ Avicii