10th annual Tomatina Festival takes place in Columbia. India held its first ever last month
Catch Team
| Updated on: 10 February 2017, 1:49 IST
Tomatoes. They are meant to be eaten. Whether in pizza, pasta, or in a salad. In some countries though, there is a festival that takes places, where people instead of eating them, throw the tomatoes at each other. They throw tomatoes to the tune of over 100 tonnes. Yes, there are some tomatoe-eating competitions, but mostly not it's about the art of throwing.
It's the Holi of the West. It's messy, t-shirts are ruined and thousands of people take part.
This time, in Columbia, over 20,000 people descended upon the town of Sutamarchan, in the state of Boyaca. This was the 10th edition of the tomato-throwing festival and is taking place over three days. One off the events is a race to locate the largest of the fruit.
This 'Tomatina' celebration is inspired by the festival of the same name that takes place yearly near Valencia in Spain. The same one that was displayed in the movie Zindagi Na Milega Dobara.
The region, where the festival is taking place, has the highest amount of tomato production in all of Latin America.
In fact, for the first time this year, the festival has come to India. The La Tomatina festival was celebrated in Shillong last month. It took place at the Water Sports Complex, Orchid Lake Resort, Umiam and was organised to promote tourism in the state. At least in India, the organisers had made use of tomatoes that were discarded by the local vegetable sellers.
Here are the photos from the La Tomatina festival in Sutamarchan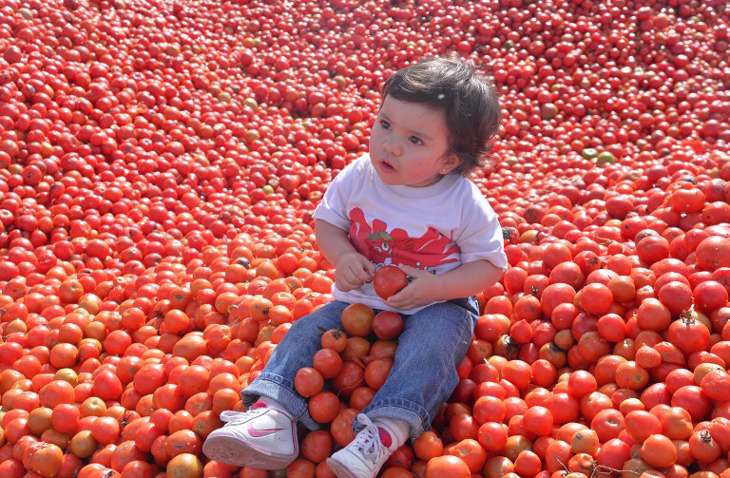 A little girl participates in the tenth annual tomato fight festival, known as "tomatina", in Sutamarchan, Boyaca department, Colombia, on 5 June, 2016. (Guillermo Legaria/AFP)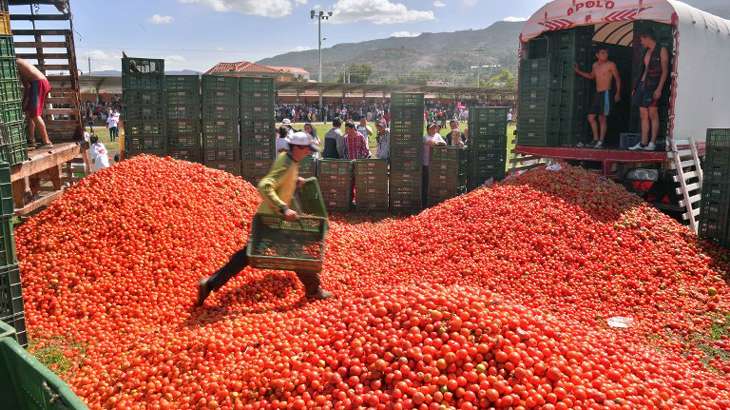 People participate in the tenth annual tomato fight festival, known as "tomatina", in Sutamarchan, Boyaca department, Colombia. (Guillermo Legaria/AFP)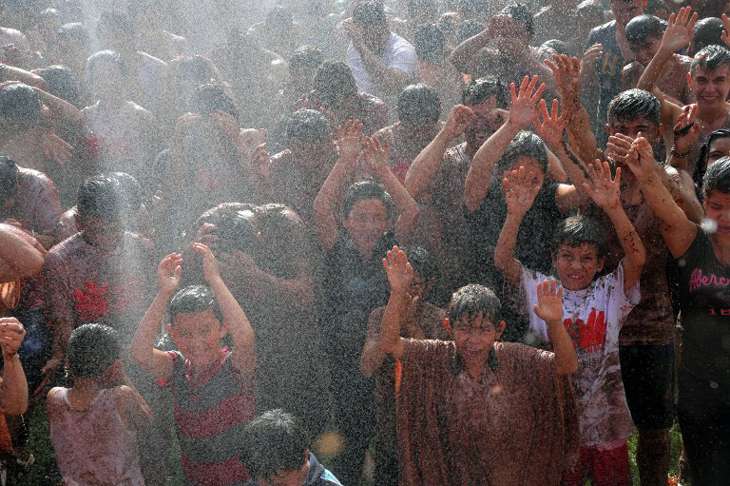 People participate in the tenth annual tomato fight festival, known as "tomatina", in Sutamarchan, Boyaca department, Colombia. (Guillermo Legaria/AFP)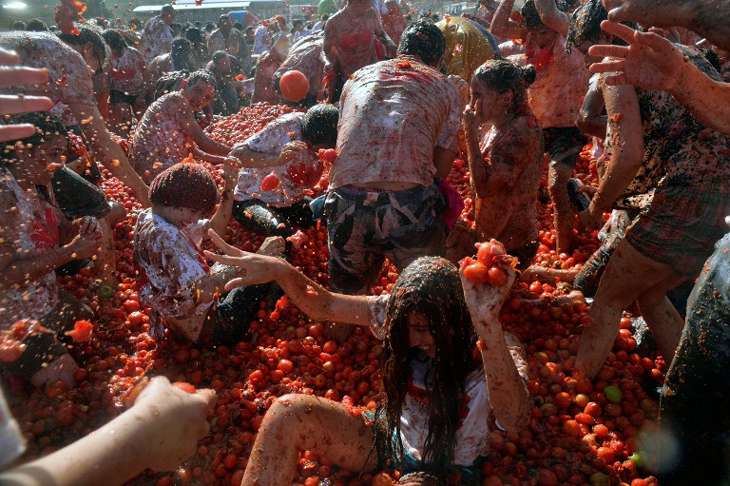 People participate in the tenth annual tomato fight festival, known as "tomatina", in Sutamarchan, Boyaca department, Colombia. (Guillermo Legaria/AFP)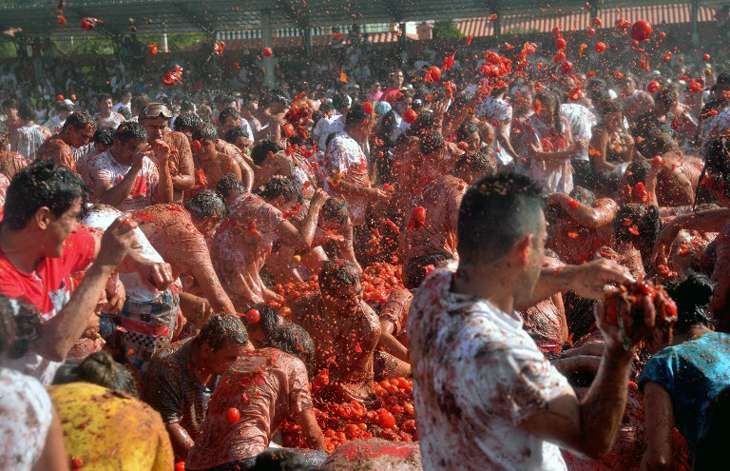 People participate in the tenth annual tomato fight festival, known as "tomatina", in Sutamarchan, Boyaca department, Colombia. (Guillermo Legaria/AFP)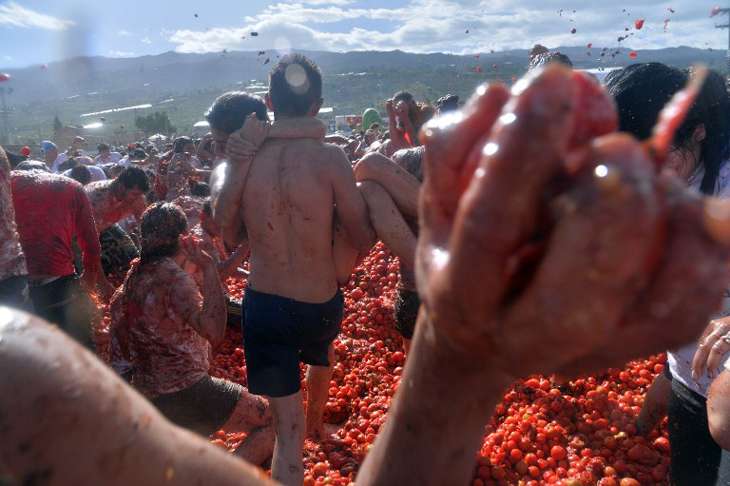 People participate in the tenth annual tomato fight festival, known as "tomatina", in Sutamarchan, Boyaca department, Colombia. (Guillermo Legaria/AFP)