Why Girish Karnad had to apologise for his remarks on Tipu Sultan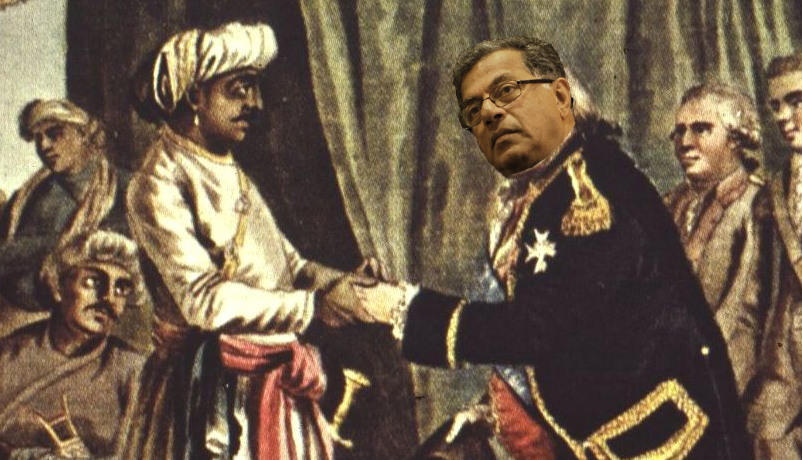 The row
Karnataka government is organising celebrations for the birth anniversary of Tipu Sultan
This has sparked protests across the state
The backlash
Playwright Girish Karnad was given death threats for praising Tipu
Karnad is a known sympathiser of Tipu
More in the story
Why did Karnad have to issue a clarification?
What is the correct viewpoint on Tipu?
Eminent playwright Girish Karnad is no stranger to courting controversies. But despite his outspokenness, even Karnad will think twice before saying something in this "age of intolerance".
Karnad's observations at Tipu Sultan's 265th birthday celebrations organised by the Karnataka government in Bengaluru on Tuesday, led to such a huge backlash that he was forced to apologise "if anybody has been hurt by my remarks."
Also read - Tipu Sultan controversy: Girish Karnad receives death threat 'like MM Kalburgi' over Twitter
The police have beefed up security around his house after he received death threats on Twitter which warned that, "Girish Karnad will meet the same end as Kalburgi, if he enrages Kanndigas by replacing Kempe Gowda with Tipu Sultan".
The message posted by one 'intolerant Chandra', which was quickly deleted, is being followed up by the police.
Protests turn violent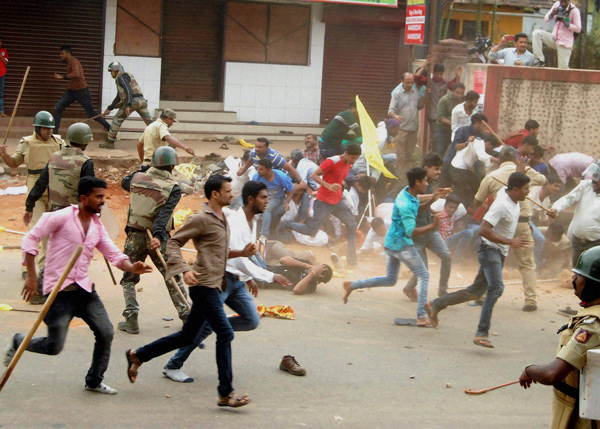 Unrelated to Karnad's remarks, three people have been killed in separate incidents of violence that erupted in parts of the state during protests against the government's decision to organise 'Tipu Sultan Jayanti'
The situation continues to be tense in parts of Kodagu and Chikmagaluru. Special forces have been rushed to the troubled spots.
Though Tipu's date of birth is well documented as 20 November 1750, the government's
decision to observe it 10 days in advance, in the middle of Deepavali, took many people by surprise.
Chief minister Siddaramaiah's remark that 'we expected trouble,' left many wondering whether he was deliberately playing the communal card to divert attention from the criticism of his administration.
What Karnad said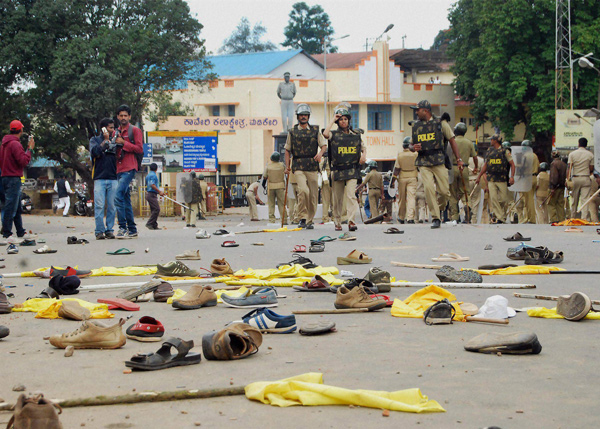 Karnad, who has written a play 'Tippuvina Kanasugalu' (The Dreams of Tipu), was the chief guest at the official function at the state secretariat, Vidhana Soudha's banquet hall.
Karnad (77), waxed eloquent about Tipu's bravery and love for the state, and said, "If Tipu was a Hindu and not a Muslim, he would have been given the same stature as Shivaji Maharaj enjoys in the neighbouring Maharashtra".
Recalling that there were strong suggestions to name the Bengaluru International Airport after either Tipu or the founder of Bengaluru, Kempe Gowda, Karnad said, "Considering that the airport is located in Devanahalli, the birth place of Tipu Sultan, the then government (in 2013) could have recommended the name of Tipu (to the Central government)."
There was no suggestion from Karnad that the name should be changed now, but his comment that, "all major airports (are) named after freedom fighters like Shivaji or Subhash Chandra Bose, but Bengaluru airport is named after Kempe Gowda, who is not a freedom fighter..." led to the misinterpretation that he was advocating a change.
Perhaps Karnad got carried away by the occasion or he was just playing to the gallery as many speakers tend to do. In any case, it was just a matter of opinion.
In an earlier era, such comments would have taken time to reach people or even gone unnoticed after being published in the next day's newspapers. But the 24x7 Kannada news channels and their anchors went ballistic about Karnad 'insulting' Kempe Gowda and 'glorifying' Tipu. As a result, there was a flurry of comments by Opposition leaders and an instant war of words on the social media.
Karnad was misunderstood as having suggested that the Bengaluru airport be named after Tipu
Around the same time, protests against the celebrations turned violent in Kodagu and one Vishwa Hindu Parishat activist was killed in stone-pelting. The channels were juxtaposing Karnad's remarks with the visuals of police action on rioters, further adding fuel to the fire.
Karnad was ridiculed for saying that Kempe Gowda was not a freedom fighter, when he had preceded the British by more than three centuries.
At a literary fest in Mumbai 3 years ago, Karnad had taken on VS Naipaul saying "he had rabid antipathy towards Indian Muslims". He also questioned the organisers' wisdom in conferring Naipaul with a Lifetime Achievement Award.
On another occasion, Karnad had raised the hackles by saying that Rabindranath Tagore was a great poet "but he wrote mediocre plays".
Also read - Debating Tipu's legacy: is the Karnataka govt honouring a bigot?
The anniversary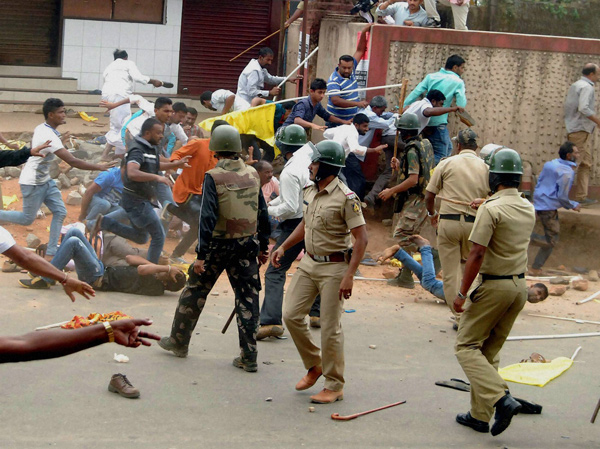 Siddaramaiah had been warned against celebrating Tipu Jayanti when he had hinted towards it 2 months ago. It was suggested that the government should leave such celebrations to private organisations. But some Cabinet ministers thought that this would help the Congress consolidate its votes.
Many people agree that Tipu Sultan (1750-1799), who fought the British in no less than 4 wars, has been an extremely fascinating but controversial figure. After taking over the reins of kingdom from his father Hyder Ali in 1782, he rapidly expanded the territory under his control to Kodagu, Mangalore and Malabar regions through conquests.
He gained popularity by expanding economic opportunities to people by developing agriculture, trade and commerce.
Tipu has fascinated historians and common people because of the valiant fight he put up against the British. He even took the help of French generals to train his army and used rockets for the very first time on Indian soil.
However, some also allege that Tipu's army killed thousands of Hindus and Christians and forced many to convert to Islam. He is also said to have demolished a number of temples and churches.
3 people have been killed during protests against the government's 'Tipu Sultan Jayanti'
In one of his recorded diaries, Tipu himself claims that he had "converted over four lakh Hindus" in Kerala and he had "succeeded in his jihad".
But many historians see Tipu as a product of his times and insist that he should not be judged by today's rules of patriotism and communalism. "History is more complex than what we have now reduced it to. In folklore, Tipu is celebrated in the Mysore region, but has many negative references in the Chitradurga region. We cannot judge a ruler like Tipu in black and white," says Hanur Krishnamurthy, a scholar.
"Neither the devotional nor the fanatic interpretation of history will lead us to the truth. Tipu Sultan was an enlightened ruler. But the government should desist from celebrating jayantis of rulers or religious leaders," says S Settar, historian and former chairman of Indian Council of Historical Research.
With the benefit of hindsight, the Karnataka government will probably agree.
READ MORE - Descendant wants PM Modi to end Tipu Sultan's Jayanti celebration impasse
Tipu controversy: VHP calls for Karnataka Bandh on 13 November