Why Akhilesh's plan to give away free cell phones may anger khaps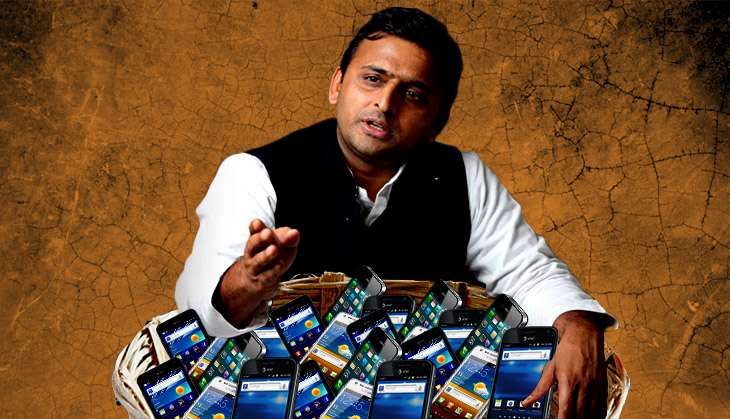 Akhilesh Yadav announced this week that his Samajwadi Party government could distribute free mobile phones if returned to power. This proposal, the Uttar Pradesh chief minister added, might even be included in his party's manifesto for the 2017 assembly election.
Apparently, Akhilesh forgot that in many parts of his state, the writ of khap panchayats still runs large. Here is a sampling of the khap panchayats' view of providing cell phones across the board:
On 9 August 2014, a panchayat in Jadwad village, Muzaffarnagar, banned girls from using cell phones, blaming them for the increasing incidence of eve-teasing.

On 19 February 2016, a panchayat in Basauli village of Agra's Iglas tehsil banned girls under 18 from using mobile phone because of its "corrupting influence" on them. As punishment, families of the violators of the diktat would have had to sweep the village's roads.

On 5 July 2016, the khap panchayat of Lodhi Rajputs in Bhilapur village, Etah, prohibited girls under 18 from using cell phones as a "precautionary measure to protect them from sexual abuse or exploitation".
Announcing the proposed scheme at the launch of a 4G mobile internet service in Lucknow, Akhilesh noted that his party was once seen as being opposed to technology and the English language. But contrary to this image, his government, he added, distributed 15 lakh laptops worth about Rs 2,800 crore to students in 2012-13.
"We have fulfilled our promise of giving free laptops to students. In the days to come, the government might decide to provide some facilities for the poor. If we have to give mobile phone to the common man, we Samajwadis will think about it and might include it in our manifesto."
The SP's promise of giving free laptops and tablets to high school children is believed to have been the game changer that got the party a thumping victory in the 2012 election.
In June 2015, the Akhilesh government increased the number of laptops for free distribution to 39,000, setting aside 21% for SC/ST students and 20% for minority students.
Although Akhilesh did not specify the brand and model of the mobile phones he had in mind for distribution - only indicated they would be 4G compatible - he was clear about the intended beneficiaries. "The Samajwadis will think of something which will be useful for the next generation, which believes in sharing information."
Arming people with mobile phones, the chief minister reasoned, would enable them to keep abreast of the government's policies and share their problems and expectations. "People are now getting information" through cell phones, therefore it's important to connect with them.
In its last election manifesto in 2012, the Samajwadi Party had promised, besides free laptops, Rs 30,000 to each girl passing intermediate under its Kanya Vidya Dhan scheme and Rs 12,000 annually to the unemployed youth. The unemployment dole proved to be a failure as it had to be suspended in the wake of controversy over the eligibility of recipients.
Among other welfare schemes, Akhilesh has distributed free cycles to girl students and set up, on May Day this year, a highly subsidised canteen for labourers a la J Jayalalithaa.
While most of these schemes have been well received, the latest promise of free cell phones could prove tricky with the khap panchayats if it is targeted at schoolchildren, specially girls.