What cash crunch? BJP buys 248 motorbikes for Rs 92 lakh in Uttar Pradesh
Catch Team
| First published: 14 December 2016, 21:03 IST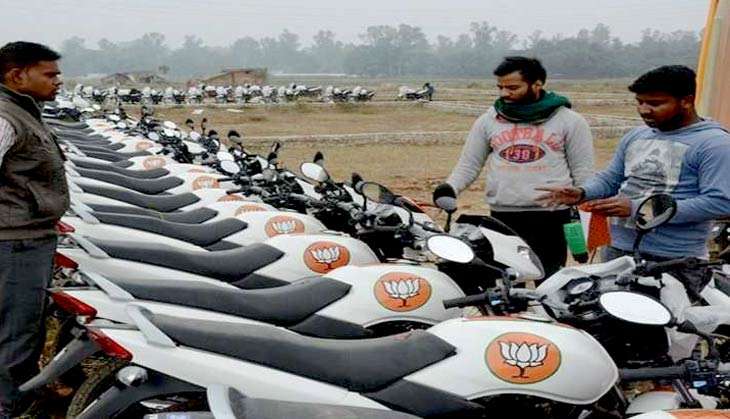 At a time when the common man is facing the cash crunch, the BJP in Uttar Pradesh is reportedly on a shopping spree for bikes. According to reports, the party has bought 248 TVS motorbikes with stickers of lotus, its election symbol.
A news website, uttarpradesh.org, has claimed that the bikes are parked at Jungle Chanwari, Gorakhpur. While the BJP has maintained silence on the matter, the news portal has reported that 188 of the motorbikes are registered in the name of the party's regional office in Beniganj, Gorakhpur. A local BJP leader, Upendra Dutt Shukla, denied having any information about this when asked.
Also Read: BJP paid crores in cash to buy land in Bihar before note ban. Amit Shah authorised deals
Sources said apart from the 245 bikes, three scooters have also been kept in Jungle Sikri, a village situated near a four-lane road in Gorakhpur's Khorabar area. A makeshift tent has reportedly been erected on a vacant plot owned by a builder to keep the bikes in. All bikes are white in colour with the sticker of the lotus flower on oil tankers.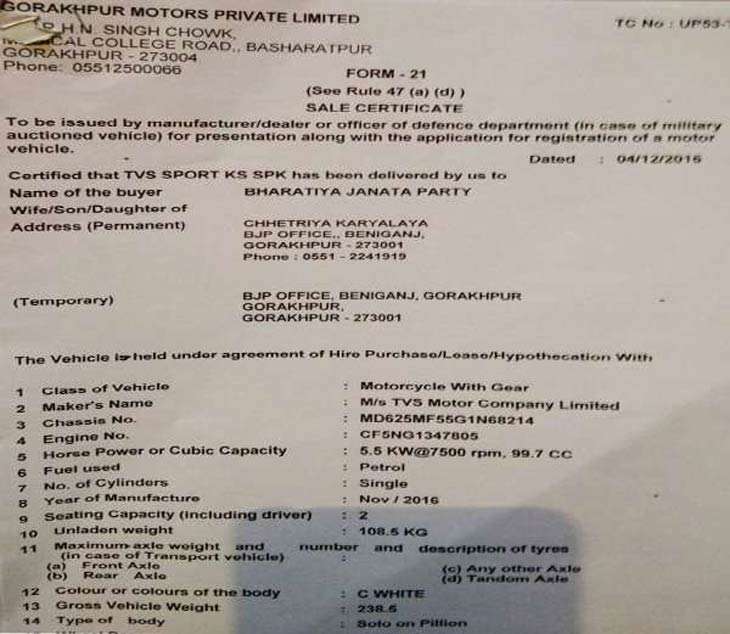 uttarpradesh.org