Vyapam scam: Who is Laxmikant Sharma & why did the CBI question him again?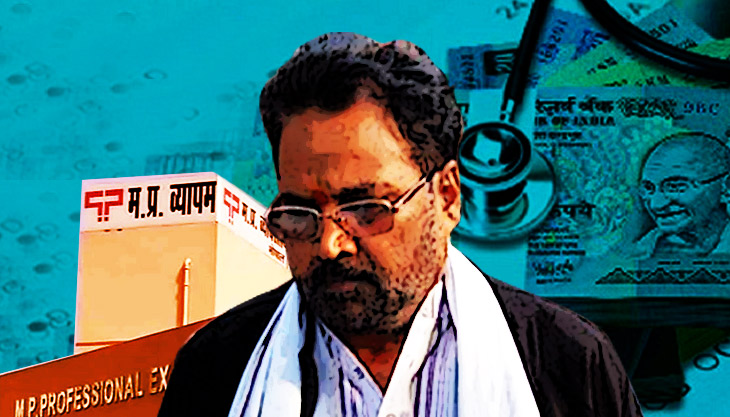 The ghost of Madhya Pradesh's Vyapam scam has come back to haunt former senior minister in Chief Minister Shivraj Singh Chouhan's cabinet, Laxmikant Sharma. Nearly four months after the scam-accused former education minister was granted bail in the multiple cases registered against him, Sharma was questioned by the CBI again recently.
Several media reports said, citing CBI sources, that Sharma and former officer on special duty (OSD) in the Governor's office Dhanraj Yadav were questioned in connection with the alleged scam in the recruitment for various positions in 2012-13. These included state police subedar, sub-inspector, platoon commander, combined assistant programmer, IT operator, data entry operator and computer operator.
The Special Task Force of the state police had registered 7 cases against Sharma, all of them pertaining to recruitment and admissions conducted by the Madhya Pradesh Professional Examination Board (MPPEB), popularly known as Vyapam. Sharma is alleged to have made recommendations for several fake candidates. The Supreme Court had ordered the CBI to take over the probe from the STF in July 2015.
Also read - Vyapam whistle-blower Anand Rai resigns from MP govt, alleging harassment
How Sharma was involved in the scam
A former close associate of CM Chouhan, Sharma is the senior-most government functionary to have been arrested in the case. He served 19 months in prison before being released on bail in December 2015. While in jail, he was also expelled from the BJP. Many in the state were expecting him to drag other high-profile accused in the case as well, but he maintained a mysterious silence throughout.
The STF got to Sharma following the arrest of former MPPEB examination controller Pankaj Trivedi. During interrogation, Trivedi divulged names of several influential individuals who were allegedly involved in the scam, including Sharma and his friend and mining baron Sudhir Sharma. Laxmikant Sharma is alleged to have helped Sudhir get Trivedi appointed as controller in MPPEB.
The RSS link
Sudhir himself is said to have risen as a key power-broker in the state with Laxmikant's help. He was reportedly a teacher in one of the branches of RSS-run Saraswati Shishu Mandir schools and quit his job to enter the mining business after close friend and fellow-RSS worker Laxmikant became mining minister. Sudhir has also been treasurer and state president of BJP's education cell.
Trivedi was an associate of Sudhir's and was a lecturer in a college in Indore, before suddenly being elevated to the MPPEB under Laxmikant's watch. BJP's national spokesperson Sudhanshu Trivedi is said to be a cousin of his.
Sharma's comeback thwarted?
There was widespread speculation about Laxmikant Sharma's return to BJP after he met party chief Amit Shah in March. Sharma is a popular leader in the state and has won 4 assembly polls from Sironj in Vidisha district. However, with the CBI on his trail again these prospects appear to have been thwarted. A whistle-blower in the scam who is also a former RSS-worker, Dr Anand Rai, had announced that if BJP takes Sharma back and fields him in an electoral contest, Rai will fight against him.
More in Catch - 42 dead: why is Shivraj Chouhan not facing more heat in the Vyapam scam?
The VIP Accused: why we may never know the truth about the Vyapam scam