VVS Laxman found a new hero in Rajkumari Devi from Bihar, the reason will make you feel proud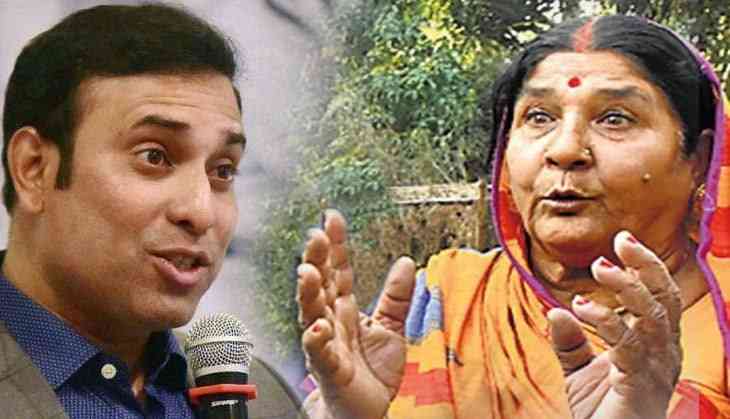 VVS Laxman-Rajkumari Devi
VVS Laxman who is the current coach of Sunrisers Hyderabad recently shared a post from his official Twitter handle to give respect to Rajkumari Devi from the Indian state of Bihar. Laxman is his two paragraph long post explained the achievements of the 63-year old and congratulated her for getting India's fourth highest civilian award.
Laxman wrote, "Rajkumari Devi, 63, of Bihar is popularly known as 'Kisan Chachi' She was married in 1974 but faced humiliation in her family and hence she started farming and adopted scientific methods. She made pickle and marmalade and started selling them on a bicycle."
"Locals could not accept a woman selling products in the market and she was boycotted. However, she did not stop and Rajkumari inspired other women and today 250 women are associated with her making pickles and marmalade. She was honoured with the Padma Shri award this year," Laxman added.
Locals could not accept a woman selling products in the market and she was boycotted. However, she did not stop and Rajkumari inspired other women and today 250 women are associated with her making pickles and marmalade. She was honoured with the Padma Shri award this year 🙏🏼 pic.twitter.com/MTfcO7TsIP

— VVS Laxman (@VVSLaxman281) April 3, 2019
To further her work, Rajkumari also took the plunge and contested panchayat elections from her neighbouring Manikpur Gram Panchayat that is reserved for women. She lost the fray. Observes Rajkumari ruefully, "I did not win because people here vote on the basis of caste and that matters more than development."
But despite the defeat, 'Kisan Chachi' continues to be a greatly respected figure in these parts. Manju Devi, the present Mukhiya of Manikpur Gram Panchayat, speaks for everybody when she says, "Kisan Chachi has done a lot for all of us. She is a real role model."
Also read: Virat Kohli heavily trolled after poor run of form that cost RCB their fourth consecutive loss