Uttar Pradesh: Sole bread-earner father held for using tricolour as shade for his half-built house; family left with no source of income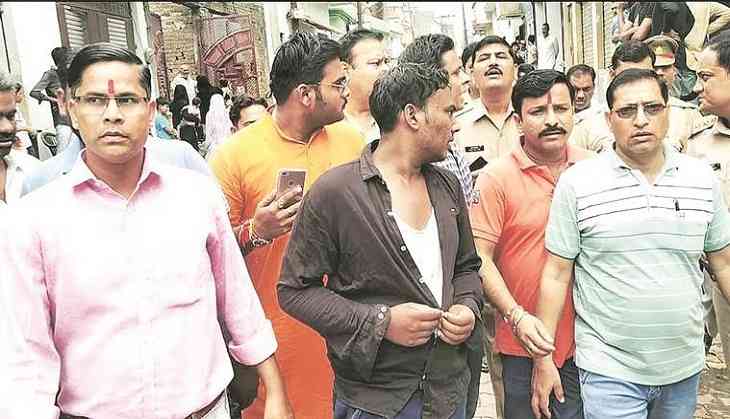 A 33-year-old illiterate porter, who is the sole breadwinner of the family, has been arrested by the police for using the tricolor as shade in his half-built rented house to protect family from the unrelenting heat of the sun.
Shahrukh, in whose house had no in the front but a tin shae, found a large Tricolour apparently abandoned on 15 August and brought it to provide screen against the sun for his family of six including children Farzana(6) and Sahil(2).
21 days later on 5 September, police along with Shiv Sena men knocked Shahrukh's door and arrested him for violation of the Prevention of Insults to National Honour Act, 1971.
Shahrukh's father said that his son was illiterate and he would not know that hanging the Tricolor like this is a criminal act.
His ailing and bedridden father Sattar was quoted by the Indian Express as saying "Mera beta agar jaanta ki usne desh ka apman kiya hai to woh aisa kabhi nahin karta (If my son knew his would was an insult to the country, he would have never done it)".
Concerned about her children, his wife Nagma said "My husband is a daily wage earner who earned a little bit of money working as a porter. After his arrest, we were left with no money to meet our daily requirements. Our neighbors arranged food for us".
The family has been living into the Rampuri house for a year and paying a rent of Rs 1,200 per month. And Shahrukh used to earn Rs 4,000-5,000 monthly. The front part of the room he took on rent was open.
A neighbor of Shahrukh, Iqbal said "Whatever Shahrukh did, it was out of ignorance. Police could have given him a stern warning; it would have all been forgotten".