They're hiring: why gau rakshaks of Una should rush to Maharashtra next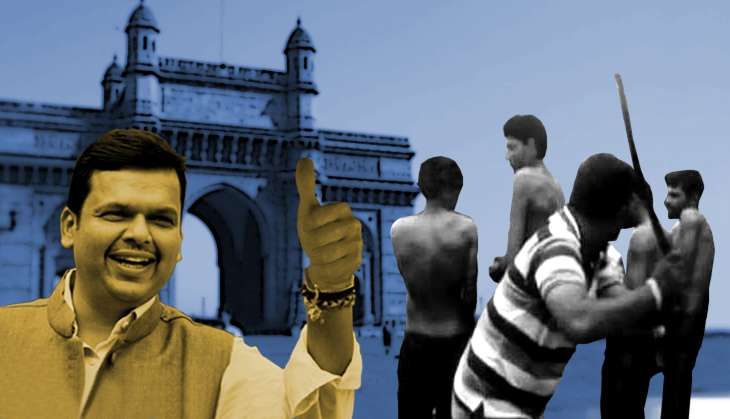 Violence by gau rakshaks
India has witnessed various instances of violence by these self styled vigilantes
A Dalit family was flogged in Una for skinning a dead cow
Last year a Muslim man was lynched in Dadri for allegedly consuming beef
Just a few days ago two Muslim women were beaten up for allegedly carrying beef
More in the story
Why hiring these vigilantes is a terrible idea
What is the government doing about these violent incidents?
The Dalits who were publicly flogged for skinning a dead cow in Gujarat's Una are undergoing psychiatric treatment for post-traumatic stress and sleep disorder.
This development might perturb many, but, clearly, not the Maharashtra government. Its animal husbandry department wants to officially hire vigilantes like the floggers of Una.
The department has received over 1,900 applications in response to its call for Honorary Animal Welfare Officers who will help implement its "beef ban".
It may be recalled that Maharashtra government had in 2015 banned cow slaughter, by amending the Maharashtra Animal Protection Act, 1995. Since then, culling of cow and cow progeny is a criminal offence in the state, punishable by a five-year jail term. It also carries a fine of Rs 10,000 for possession of beef.
It was in May 2016 that the Commissionerate of Animal Husbandry had reportedly invited applications from 'animal welfare organisations' to nominate candidates for this post of vigilantes.
The commissionerate was apparently concerned that the beef ban was not being effectively implemented in some parts of the state. So, it wanted to use the services of people from outside the government in helping the police enforce the ban.
Police-vigilante nexus in Una, Mandsaur, Dadri
Just three days ago on 26 July, Madhya Pradesh's Mandsaur witnessed the kind of 'services' security forces can utilise from such 'animal welfare activists'.
Read about it here - MP government on backfoot on 'beef' assault on 2 Muslim women
A mob led by cow vigilantes, many women were also among them, slapped, kicked and abused two women at Mandsaur railway station, as policemen watched. The two women who were attacked were allegedly carrying beef.
The police later contributed their share in the service of the holy cow by jailing the women who were attacked and letting the attackers go free.
While this incident was taking place in MP, Gujarat was already witnessing suicide attempts by Dalits in protests against the Una incident.
Interestingly, the police are very closely connected with that case as well. The flogging reportedly took place just over a kilometre away from a police station.
Secondly, the police officers stationed there are being probed for dereliction of duty shown after the gau rakshaks brought the chained Dalit men to the police station, flogging them all the way.
Horrors of the past
In Dadri, last September, police could not protect Mohammad Akhlaq from being beaten to death by fellow villagers over their suspicion that he had eaten beef.
The police's role in the investigation of Akhlaq's death is still circumspect. It has not even been able to prove conclusively whether the meat found in the refrigerator was beef or mutton, not that the lynching would be justified if the meat actually was beef.
Akhlaq's murder ought to have been the full-stop to this disgraceful cow-politics that has been running amok across the country for over the last two years. But nothing has changed.
Now, official backing for vigilantes
Cow politics continues unabated, thanks to the absolute silence of the country's and Sangh Parivar's top leadership.
This silence is nothing but the patronage from these very leaders.
Not once has Prime Minister Narendra Modi and BJP President Amit Shah expressed regret over these incidents, let alone order action against these attacks.
In fact, so emboldened are the foot soldiers of this narrow politics, that they continue to ask what was wrong in Akhlaq's killing, through veiled references across platforms.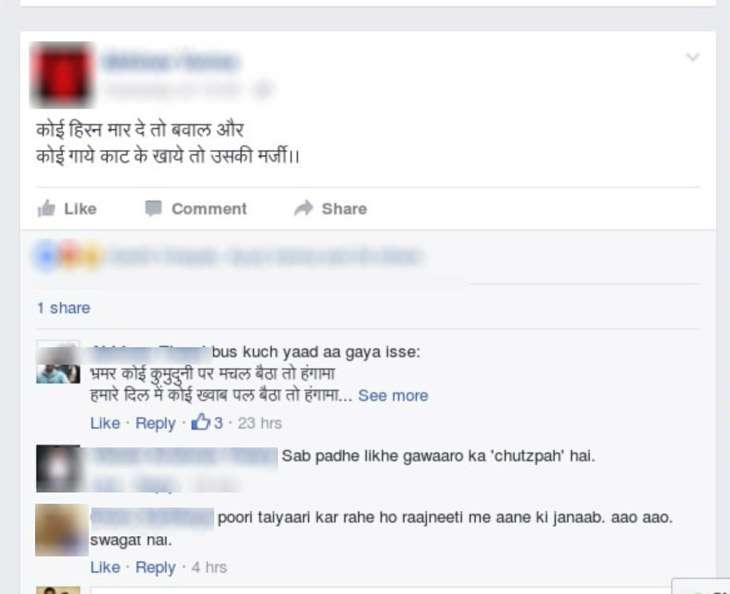 Now, the Maharashtra government is close to granting official sanction to such hooligans and give them its formal backing when they decide to pounce upon their next unsuspecting victim.
Thankfully, there is one barrier that still stands in the way of the intention of the state government turning into a reality.
The final call on these appointments will be taken by a high court-appointed committee, to which these applications have been forwarded.
The only saving grace
A member of this committee has reportedly expressed concern over how it will be ensured that such "officers" work within the four walls of law, since "there is so much activism in this field now and, many a times, untoward incidents also happen".
The member has also reportedly revealed that this idea was initiated by former animal husbandry commissioner SS Bhosale, who has since retired.
Since there was no consultation within the committee for taking this step, the concerns will now be given a serious consideration.
This committee, led by retired judge of the Bombay High Court, CS Dharmadhikari, will meet in August.
One hopes that the judge sees through the nefarious designs, is conscious of the damage it will cause, and takes the decision to junk it once and for all.
Edited by Jhinuk Sen
Also Read: Latehar lynchings: Watch a cow-preacher's sermons that openly incite violence
Also Read: Una thrashing: Cow was killed by lion, not Dalits beaten by gau rakshaks
Also Read: Watch: 4 tannery workers stripped, thrashed for alleged cow skin possession
Also Read: Lions are killing cows in Gujarat. Will cow protectors lynch them?