Surgical strike aftermath: India, Pak DGMOs talk to ease border tension
Catch Team
| Updated on: 10 February 2017, 1:41 IST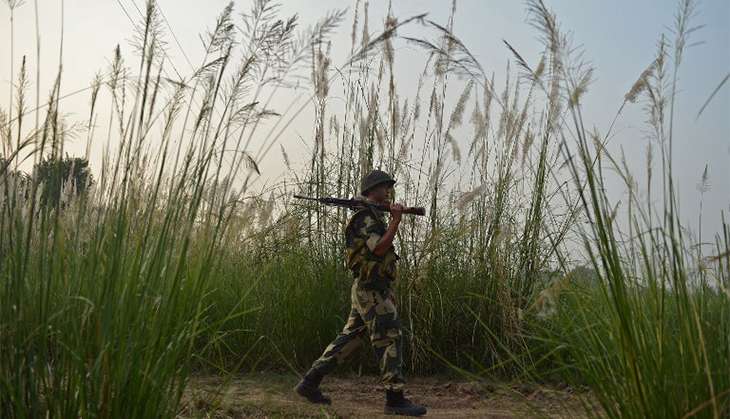 After 24 hours of heavy retaliatory firing by India across the Line of Control, the Pakistan Army's Director General of Military Operations called up his counterpart Wednesday evening in an apparent bid to ease tensions. This is the first time the DGMOs have spoken to each other since India claimed to have conducted a "surgical strike" at targets along the LoC.
On Tuesday, three soldiers had been killed along the LoC, with the body of one found to be mutilated. Angered by this, the Indian troops had promised "heavy retribution for this cowardly act".
Also Read: Surgical strikes: Truth the casualty as India, Pakistan make competing claims
Some time after the DGMOs spoke, India's foreign ministry reportedly called Pakistan's deputy high commissioner in New Delhi to convey its anger at the aggression shown by Pakistan along the LoC.
In a formal statement issued to the press late evening, the army said Indian DGMO Lt Gen Ranbir Singh spoke with his counterpart in an "unscheduled" hotline interaction. The Pakistani DGMO talked about the civilian casualties on their side of the border.
"Lt Gen Ranbir Singh expressed grief at Pakistani civilian casualties but emphatically stated that retaliatory firing by Indian troops has only been carried out targeting locations from where Pakistan has initiated ceasefire violations on Indian posts," the statement said.
The Indian DGMO, in turn, is said to have told his counterpart about the casualties caused to Indian civilians and soldiers due to Pakistani firing. "Indian DGMO further raised the issue of infiltration attempts by terrorists from Pakistani side into J&K and the unethical act of mutilation of the body of Indian soldiers close to the Line of Control by terrorists infiltrating from Pakistan."
The statement went on to say that "Pak DGMO was exhorted to exercise strict control on their troops to refrain from any nefarious activities. This would lead to return of normalcy along Line of Control. However, he was categorically informed that if any ceasefire violations were initiated by Pak troops or any infiltration attempts were made by terrorists from Pak Occupied Kashmir or territory under its control, it would invite an appropriate response by Indian Army."
Also Read: Indian jawan killed, body mutilated. But does Pak have more sinister plans?
The Pakistan Army had on Wednesday claimed that seven people, including three of its soldiers, had been killed in firing by Indian troops along the LoC, taking the death toll in such incidents to 14 over the past week alone.
Islamabad has dismissed reports of the mutilation of an Indian soldier's body as untrue and an attempt by India to malign Pakistan's image.
In a series of tweets Tuesday, Foreign Office spokesperson Nafees Zakaria claimed: "As a professional force, Pakistan army isn't involved in any such unethical non-professional activity & neither supports any such action."
"Pakistan strongly rejects the false & baseless Indian media reports [regarding] the alleged mutilation of an Indian solider on the LoC. These reports are a fabrication and a blatant attempt to malign Pakistan."
Zakaria, however, insisted that "Pakistan is fully prepared and ready to respond to any misadventure across the LoC, WB [Working Boundary] or International Border."
Also Read: 2 Pakistani soldiers killed in retaliatory firing, 14 posts destroyed after 8 civilians die in J&K