SC stays criminal proceedings against Priya Varrier
Anurag Dey
| Updated on: 21 February 2018, 15:11 IST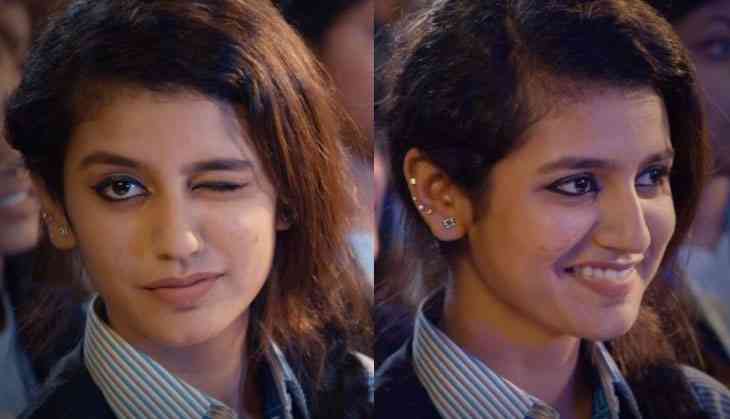 In a major relief to actress Priya Prakash Varrier, the Supreme Court has ordered stay on all criminal proceedings against her and Omar Abdul Vahab the director of Malayalam film 'Oru Adaar Love'.
While the promotional video of a song titled 'Manikya Malaraya Poovi' from the movie made Priya an internet sensation, it also attracted the wrath of certain groups who lodged criminal complaints claiming the song hurt religious sentiments of the Muslim community.
Subsequent to the YouTube release of the song, an FIR was registered against them in Telangana and a criminal complaint was filed in Mumbai by the Raza Academy seeking appropriate action and take down the video from social media.
The complainants contended that the use of the traditional Muslim song in the movie was offensive. The song from the Malabar region of Kerala describes and praises the love between the Prophet Mohamed and his first wife Khadeeja.
The Raza Academy had also written to the CBFC, complaining of the song hurting religious sentiments of the community.
Priya, who is making her debut with the movie and Vahab on Monday, approached a bench headed by Chief Justice Dipak Misra seeking quashing of FIRs registered against them.
They also sought "prohibiting the states not to initiate or register any criminal proceedings, complaint, FIR against them on complaints that are received stating that the lyrics of the song has violated the religious sentiment of a particular community".
Hearing the petition, the bench of CJI Misra, Justices D. Y. Chandrachud and A. M. Khanwilkar granted a stay on all criminal proceedings against the actress and the filmmaker and issued notices to Telangana and Maharashtra seeking their reply.
The bench also barred registering of any complaint solely on the basis of the promotional video of the song, in any of the states.
The petitioners (Priya and Vahab) had contended that the complaints by the fringe groups were based on a distorted interpretation of the song which has its origin in an old folk song from Kerala penned in 1978 by P M A Jabbar.
"The claims that it hurts the religious sentiments of the Muslim community are without any basis. What is hard to fathom is that a song which has been in existence for the past 40 years, which was written, sung and cherished by the Muslim community in Kerala is now being treated as an insult to the Prophet and his wife," said the petitioners.
The petitioners argued that that in view of the threat to the life of the young actress and her family, the FIR and criminal complaints are violative of Article 21.