Ram Rahim & Dera Sacha Sauda: Here's what you need to know while Haryana burns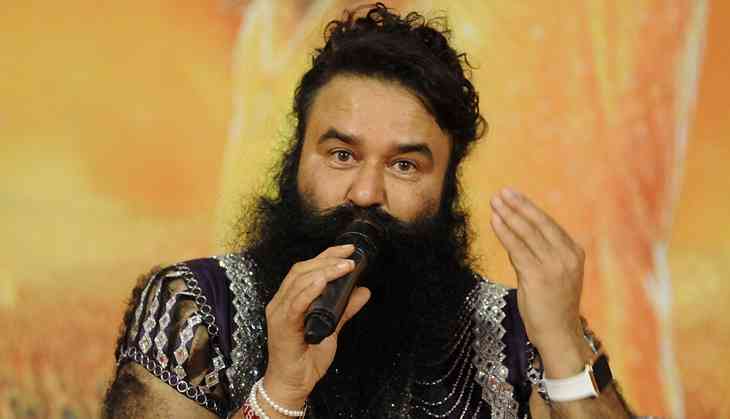 (Parveen Kumar/ Hindustan Times via Getty Images)
He is no ordinary baba. He fancies himself as a rockstar, filmmaker, stuntman, automobile designer and of course, a godman – all packed into one. Unlike those babas who make a living out of their frugal lifestyle, this baba loves his bling, his 'designer' clothes, fancy SUVs and monster bikes. His website says he has composed hundreds of hymns and written several books.
Baba Sant Guru Ram Rahim 'Insan', found guilty of raping two of his followers in 2002, is the head of Dera Sacha Sauda, a sect headquartered in Sirsa town in Haryana.
Dera Sacha Sauda is one of the many such Deras which took roots in Punjab and Haryana riding on discontent and inequality by the dominant upper caste Sikhs. Other criminal charges against him include murder and forced castration of his followers.
Baba Ram Rahim became the head of the Dera Sacha Sauda in 1990 when he was merely 23. Ram Rahim is from Ganganagar in Rajasthan where his family owned land before he was brought to Sirsa by Shah Satnam Singh in 1974, the then head of the Dera, which started in 1948.
Ram Rahim claims, that the founder of the sect, Shah Mastana, "in his last Satsang (spiritual discourse) of January 1960 had repeatedly prophesied, 'Exactly after seven years, I will come again in the form of the third body (the Third Master)'".
Ram Rahim was born on 15 August, 1967.
In his 25-year-long stint as the head of the Dera, Gurmeet Singh Ram Rahim 'Insan' as he prefers to call himself, has created a larger than life image, and a following of more than five crore people spread over not just Punjab, Haryana and Delhi but also in several other countries where people migrated for a living.
His followers mostly comprise of the lower castes, the Dalits, the landless – those who have been on the margins in Haryana and Punjab. This influence also makes these Deras important for the political parties who prostrate before these self-styled godmen before elections.
While Ram Rahim claims he is apolitical, the Dera is said to have a political committee which decides which party to support and sends out a diktat to its followers.
Dera Sacha Sauda, for example, has considerable influence in the districts of Ambala, Sangrur, Barnala, Mansa, Bathinda, Fazilka, Muktsar, Faridkot and Ferozepur, and Sirsa, its headquarters, something which explains reports of violence coming in from various parts of Haryana and Punjab. Many of these regions have a high concentration of Dalits and lower caste groups and a history of caste violence.
Bad rap sheet
This may not be the first time when Dera Sacha Sauda and its followers have hogged headlines for violence.
There were tensions in 2007 when Gurmeet Singh Ram Rahim posed in an attire which was seen to be similar to Guru Gobind Singh, the tenth Sikh Guru.
The antic was not taken kindly by the Akal Takht, the apex body of the Sikh Community. There have been other sporadic clashes between the Sikhs and Dera Sacha Sauda followers in other parts of the state.
Meanwhile, this antagonism towards Sikhism, the dominant religion is said to be a big reason for the Dera's massive following.
It is also visible from the Dera's symbolism, with titles like Insan, or followers who call themselves 'Premi' while the Baba is referred to as 'Pitaji'.
Apart from Sirsa, the headquarters, there are around 50 other ashrams across India, called the Naam Charcha Ghars.
The kind of 'equality' inside these ashrams is a big draw for the local underclass. Like for example how Insaan is encouraged as a title instead of the caste surname. Or how the person heading several smaller regions is called a Bhangidas, a title which is otherwise used to refer to the Valmikis, the manual scavengers, lowest rung even among Dalits.
To attract followers, Dera Sacha Sauda also organises free medical camps for its followers which are reportedly very popular in its areas of influence.
Edited by Jhinuk Sen