Note ban means a hectic winter for Income-Tax dept. Here's why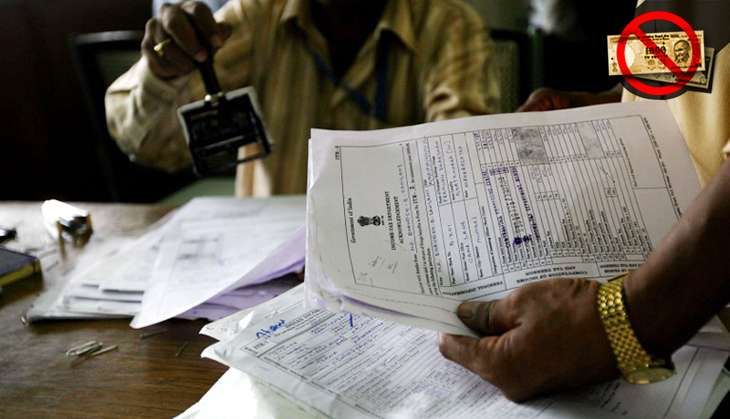 The Income Tax (I-T) department is possibly the most crucial stakeholder in the demonetisation gamble. It has the job of liaisoning with banks and government investigation agencies to pull the plug on black money.
When questions are being raised on the success of demonetisation, here's what the I-T department has been up to since 8 November:
- Number of cases investigated by the I-T department since Narendra Modi's fateful announcement, banning high-denomination currency notes.
- That translates into 13 cases per day.
- Value of cash and jewellery seized by the I-T department since the ban on Rs 500 and Rs 1,000 notes.
- "Detecting serious irregularities beyond the Income Tax Act, the Central Board of Direct Taxes (CBDT) decided to refer such cases to the Enforement Department (ED) and the Central bureau of Investigation (CBI), enabling them to examine the criminal conduct for immediate necessary action," according to a Press Information Bureau (PIB) release.
- Amount of undisclosed income declared by taxpayers since the 8 November announcement.
- About 30 such cases of gold purchases and income disclosure has been referred to ED.
- The number of cases with the Bengaluru Investigation Unit of the I-T department sent to ED.
- That's the maximum number of cases sent by any unit.
- These cases specifically include undisclosed cash in new notes that as seized by the department.
- The amount found on a Bengaluru contractor in new notes a few days ago.
- He also had Rs 30 lakh in old notes, apart from 7 kilogrammes of gold bars.
- Like the Bengaluru unit, the Mumbai unit seized Rs 80 lakh in new notes.
- The Ludhiana unit seized Rs 72 lakh in one day.
- The Hyderabad unit seized Rs 95 lakh from five persons travelling in a car.
- The Pune unit seized Rs 20 lakh, including Rs 10 lakh in an unallotted locker of a bank, the key to which was with its chief executive officer.
- The Delhi unit reported malpractices in Axis Bank, Kashmere Gate branch; Bhopal reported jewellers pre-dating bills and not reporting buyers' Permanent Account Numbers.
- The amount deposited in Jan Dhan Yojana accounts during the first three weeks of demonetisation.
- Earlier, 25.5 crore such accounts had Rs 45,636 crore in total deposits. That has now increased to Rs 74,321 crore by the end of the month.
- Many such deposits were under the radar of the I-T department in their objective to unearth untaxed money.
- "Coordinated enforcement action of the Income Tax Department, ED & CBI in detecting the malpractices and taking swift action is going to continue in the coming days," said the PIB release.