Note ban: 15 of Modi's ministers hold over Rs 2.5 lakh in cash. Will they report it?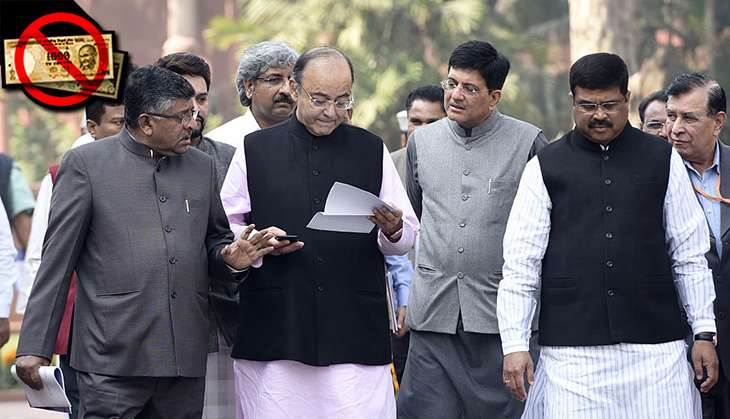 Narendra Modi recently directed all BJP MP and legislators to submit their bank account details from 8 November to 31 December to party chief Amit Shah. Apparently, the idea is to ensure financial probity and transparency of the BJP.
All lawmakers are required by law to furnish their financial details to the Election Commission for India, so the details of their wealth are common knowledge. It's also widely believed, of course, that many lawmakers keep a good part of their wealth hidden. So, the only question that is relevant here is whether Modi's direction to his MPs and MLAs can help unearth any hidden wealth.
Also Read: BJP paid crores in cash to buy land before note ban. Amit Shah authorised deals
As per their declarations to the Election Commission, several of Modi's ministers held significant amounts of cash. Have they deposited their old notes yet, particularly those with over Rs 2.5 lakh in cash? More important, have have they been reported to the tax authorities as mandated by the RBI?
Here are some financial details of Modi and his ministers.
Number of Modi's ministers who have more than Rs 2.5 lakh cash in hand.

They include Arun Jaitley, Sushma Swaraj, Smriti Irani and VK Singh.
Cash in hand of Prime Minister Narendra Modi.

As per their declarations, the "cash in hand" detail is "not applicable" to the ministers Nitin Gadkari, Manohar Parrikar, Uma Bharti, Sadananda Gowda, Kalraj Mishra, Mukhtar Abbas Naqvi, Kiren Rijiju. It is not clear what that means.

Only Arjun Ram Meghwal and Subhas Rao Bhamre, junior ministers for finance and defence, respectively, have no cash in hand.

Cash in hand details are not available for ministers of state Giriraj Singh and Surinder Singh Ahluwalia.
Cash in hand of Sanjeev Balyan, minister of state for water resources, river development and Ganga rejuvenation.

This is the lowest among all ministers.

He is followed by Science and Technology Minister Harsh Vardhan.
Also Read: Before Modi banned Rs 500, Rs 1000 notes BJP was busy investing in real estate