Not POCSO? Why cases of child sexual abuse get registered as 'unnatural sex'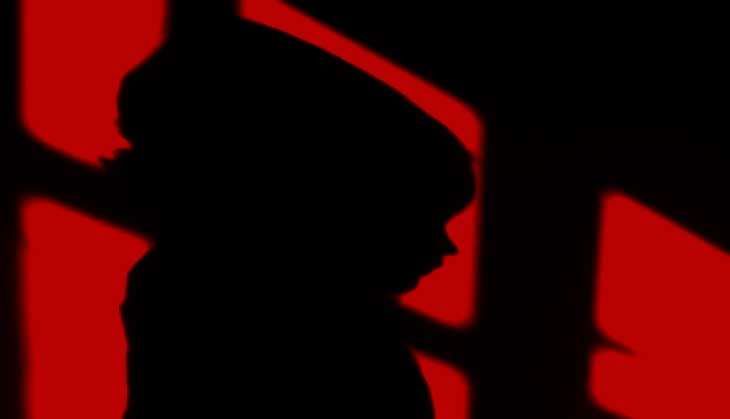 "Kerala: Father Basil Kuriyakose, Principal of Kings David Int'l School arrested yesterday under sec 377 IPC, sent to 14 day police custody.
"Father Basil Kuriyakose was arrested yesterday for indulging in unnatural sex with a 10-year-old boy."
These two tweets were put out by ANI earlier today in quick succession. A school principal was arrested for allegedly sexually assaulting a young child studying in his school. The police registered a case under Section 377 and relevant sections of the Protection of Children from Sexual Offences (POCSO) Act.
Father Basil Kuriyakose was arrested yesterday for indulging in unnatural sex with a 10-year-old boy.

— ANI (@ANI_news) January 2, 2017
While it's of utmost importance that a child molester be brought to justice, ANI's tweets (and subsequently other media outfits') unnecessarily played the case up as "unnatural sex" for being registered under Section 377. That infuriated many on social media who rightly pointed out that sexual abuse is violation and not 'sex' of any kind.
Consider the fact that the phrase 'indulged in unnatural sex' is nowhere close to the utopian ideal of 'neutral reporting'.

— Shreya Ila Anasuya (@shreyilaanasuya) January 2, 2017
Besides, Section 377 is a bone of contention between the SC and the LGBT community in India. To use it to register cases that clearly fall under POCSO alone is to A) blur the lines between consensual sex in the LGBT community and sexual assault on children, and B) skew the data that can be used to track cases of extortion against the LGBT people.
Also read - I asked 4 questions on child sex abuse in Parliament. Here are the answers I got
And according to the National Crime Records Bureau (NCRB) Crime in India data report for 2015, over 60% of the victims registered under Section 377 are children. This means that the practice of using 377 as a default is widespread, and that the Indian police more often than not prefer it to POCSO.
It is important to note at this juncture that, by law, these cases are not to be registered under 377. As an NCRB officer told The Indian Express, "When a specific Act has been created precisely for protection of children, offences must be registered under this Act. That would give us a comprehensive picture of such crimes against children. We could then put out a better and comprehensive data that would help formulate policies."
How this is harmful
While the LGBT community is worst affected by Section 377, there is another victim to this practise of registering child sexual abuse under it - the child victim him/herself.
As Prashant Manchanda, a Delhi High Court advocate who routinely handles POCSO cases, tells Catch, "See [POCSO] is a special act meant for [protection of] children. Section 377 applies for everyone. It doesn't [specifically] apply to children."
Besides, unlike 377, POCSO includes much that wouldn't come under the "unnatural sex" law, for it exists to protect children, even under impossible circumstances. "Even if a minor is touched [sexually or without consent] it falls under POCSO Act," says Manchanda, reminding us that it has also been used in cases of marital rape, for when the child is a minor.
Manchanda furthers this argument by stating that "POCSO is a lot [stricter] than 377" and therefore brings a lot more attention to the case than a general law can provide.
Also read - Delhi Police to use US law enforcement software to crack down on online stalking, child abuse
So is it worse for the child for his/her case to be registered under Section 377? "Absolutely," says Manchanda, adding, "377 can be used only in a narrow [space]" as opposed to POCSO as The latter includes sexual violence of any kind, regardless of details, gender etc.
"Oral deposition would also [work for POCSO] but in 377 you need to make a specific case." And that procedure of making a case could potentially put the child through a lot of discomfort.
A way to re-register under POCSO
According to the NCRB data, the total number of cases registered under POCSO in 2015 - barring incest - was 8,664. But the number of victims of child sex abuse was a higher number - 8,694.
But there's a way to avoid this discrepancy and ensure the child is protected during investigation. "The Investigating Officer (IO) is inclined to register these cases under POCSO", observes Manchanda, which means that if they fail to do so "it's a clear violation" of the law.
Explaining how the case can be moved under POCSO, Manchanda says, "If the IO is only registering a case [pertaining to child sexual abuse] under 377, and you want this matter to be brought under the ambit of POCSO Act, you must immediately move for monitoring of investigation under Section 156 (3)."
This Section which enables the Magistrate to intervene in investigation is "in the interest of citizens, particularly if a child is involved," says Machanda, adding, "The court can intervene and direct the IO to lodge a case under POCSO also."
Also read - Child Abuse in India: This is how we are failing our future generations
In 2007, during the hearing of Sakiri Vasu vs State of UP, the Supreme Court, benched by Justice AK Mathur and Justice Markandey Katju, observed that "it is open to the aggrieved person to file an application under Section 156 (3) Cr.P.C. before the learned Magistrate concerned... [and] if such an application... is filed..., the Magistrate can direct the FIR to be registered... The Magistrate can also under the same provision monitor the investigation to ensure a proper investigation."
But while such a provision could be utilised effectively, the problem would continue to persist. For according to Enakshi Ganguly Thukral, the co-founder of Haq Centre for Child Rights, quoted in The Wire, POCSO isn't used because people don't know of it.
"That's wrong," says Manchanda, pointing out that we're expected to know the law. "It's not just the individual [fighting a case], it's an offence against the state. So ultimately, it's not about a lay man taking the [case] to court." And therefore, there's no excuse to these cases being registered under the wrong law.