New York Times terms Pulwama attack 'explosion', faces backlash; Tweeple asks was 9/11 a plane crash?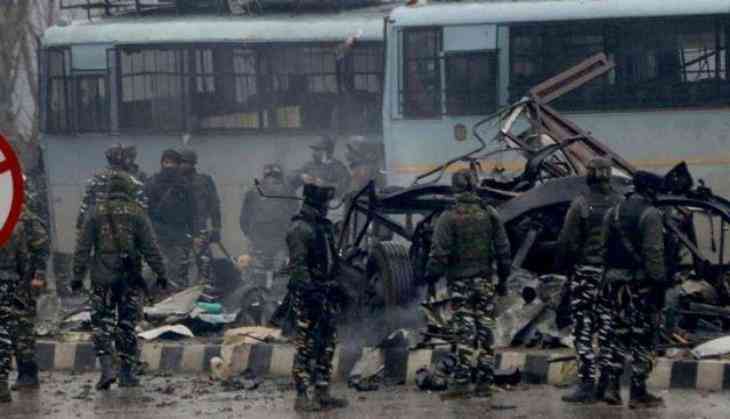 The New York Times on Monday made errors while publishing and tweeting a story about India's upcoming Lok Sabha elections. The leading daily made two mistakes that were found by the Indian Twitter users---the first was that it spelt prime minister's name as "Narandra", Second--- the daily termed the Pulwama suicide terror attack as an 'explosion.'
The mistakes were so outrageous that it didn't go well with Indian Twitter users and they slammed The New York Times. "In India's Election Season, an Explosion Interrupts Modi's Slump," read the headline of the article.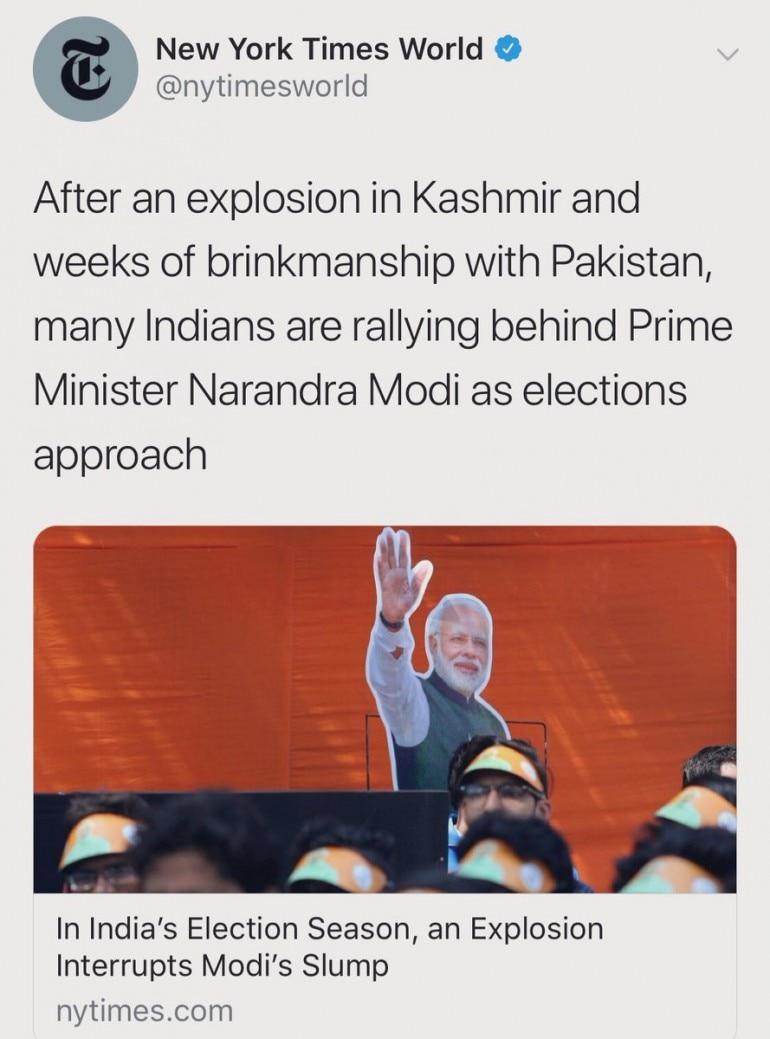 Notably, by "explosion", the NYT meant that the 14 February's suicide bombing in which 40 security personnel were killed in south Kashmir last month.
Slamming the daily over the blunders, Twitter users expressed their sentiment in sarcastic ways: So 9/11 was a plane crash? tweeple quizzed.
if pulwama was an explosion, 9/11 was a plane crash? it's very insensitive of NYT to make light of the losses we suffer from islamic terrorism!

— vivek singh (@vivekbabaji) March 11, 2019
If the incident in Pulwama was just an explosion, then 9/11 was a plane crash. My condolences to the Al-Qaeda workers who lost their precious lives just because of a stupid building.

— Sanjay Gautam (@Sanjayg551) March 11, 2019
If Pulwama Attack is just an explosion then 9/11 is just accident made by drunk pilot.

— BHARATH KN (@BharathRF) March 12, 2019
"An explosion", I Guess going by NYT's lexicon the twin towers fell due to a "mishap". American media outlets have lost the plot when it comes to reporting in the sub continent. https://t.co/Tt3eEZC8Ep

— ishaan prakash (@ishaan_ANI) March 11, 2019
Troubling that @nytimes chooses to describe a terrorist suicide attack as 'an explosion.' What's next? Describing a beheading as 'loss of a human head?' @gettleman @nytimesworld https://t.co/1qolfH4KAy

— Husain Haqqani (@husainhaqqani) March 12, 2019
Later, the story's headline was changed: "In India's Election Season, a Bombing Interrupts Modi's Slump".
Pakistan-based terrorist group Jaish-e-Mohammed attack on security personal convoy in Jammu and Kashmir's Pulwama on February 14. In the worst terror attack on security forces in decades, over 40 jawans of the Central Reserve Police Force (CRPF) were killed, and several injured.
Jaish-e-Mohammed carried out a suicide bombing attack, a car containing 350 kg of explosives into a security convoy of 78 vehicles.
Also read: Javed Akhtar's respond on Ramzan controversy: 'Totally disgusting'