Kumbh Mela 2019: Over 12 million pilgrims likely to gather today for first 'shahi snan'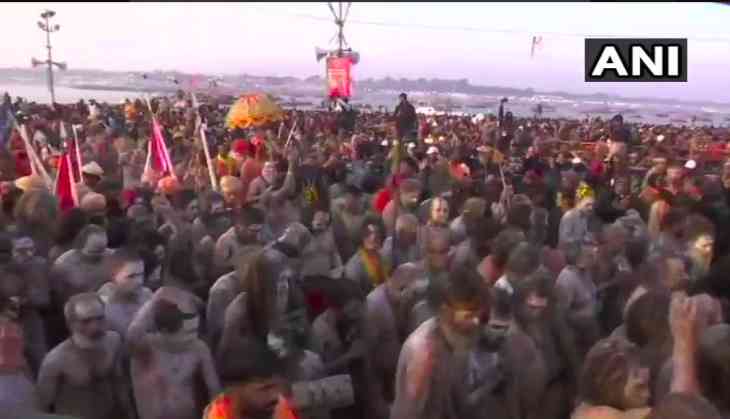 Wait over! The holy dip at Kumbh Mela is one of the biggest dreams of Hindu pilgrims in India and now, the day has come today, 15th January.
Today, over 12 millions pilgrims likely to gather for the Shahi Snan on the auspicious occasion i.e. Makar Sankranti.
The holy dip began at midnight today in Allahabad. However, the Kumbh Mela is held every six years while the Maha Kumbh takes every 12 years.
On this Shahi snan, the sadhus belonging to 13 akhadas take a dip in the holy rivers along the banks of River Ganga where the Kumbh Mela takes place.
Prayagraj: Naga Sadhus gather at #KumbhMela. #MakarSankranti2019 pic.twitter.com/KXV8hPFGVV

— ANI UP (@ANINewsUP) January 15, 2019
Prayagraj: Hindu seers and saints head towards Sangam Ghat for a holy dip in river Ganga on the occasion of first 'Shahi Snan' at #KumbhMela2019 pic.twitter.com/z7ocKyVpVf

— ANI UP (@ANINewsUP) January 14, 2019
The order in which the akhadas perform the holy ritual by taking a dip in the river- the Ganges in case of the Praygaraj Kumbh Mela.
As per the norms, no one allows taking a dip in the river until the akhadas finish their Shahi Snans.
From 15th January, the Kumbh Mela has begun and Prayagraj is all decked up for it. Several arrangements have been made for the mela. From tents to street art over 1.22 lakh toilets, the UP government has left no space to make this event a big success.
See pic: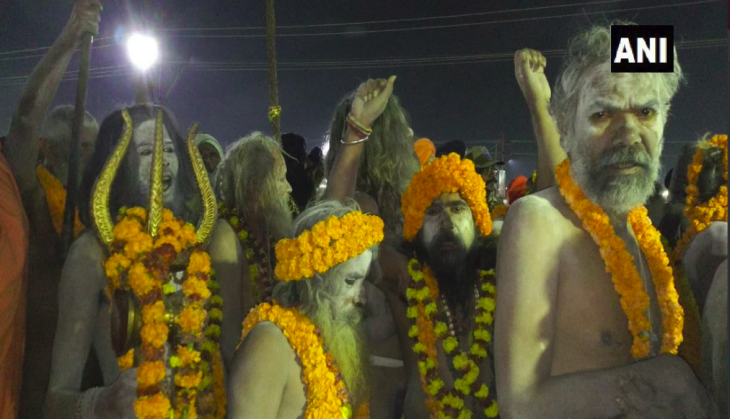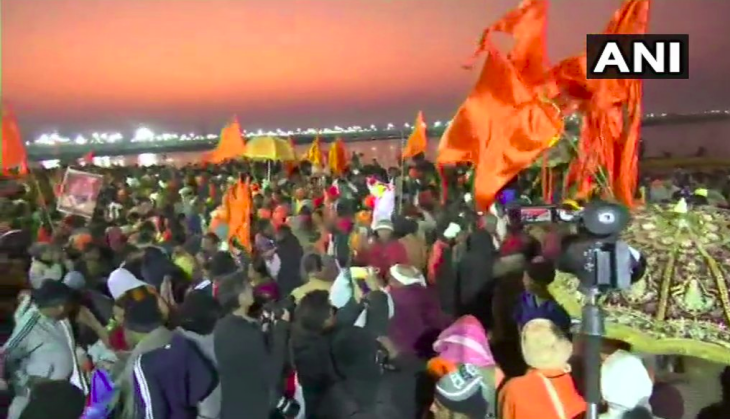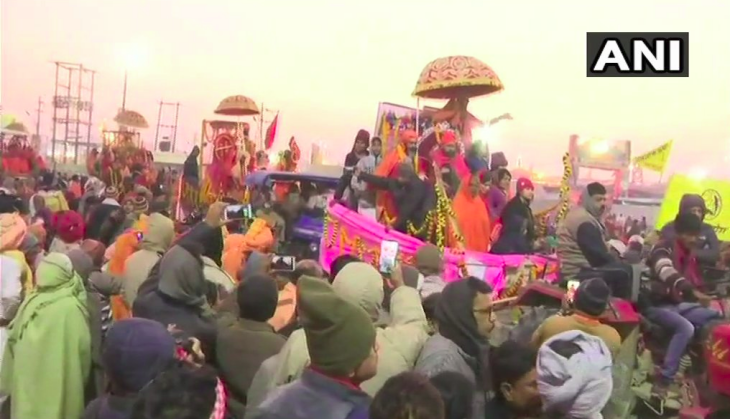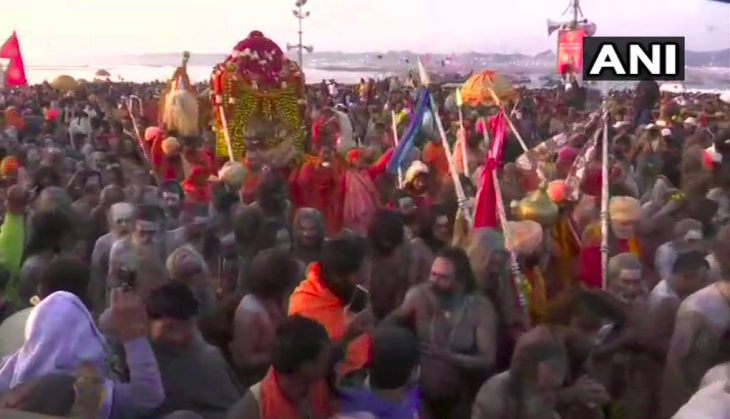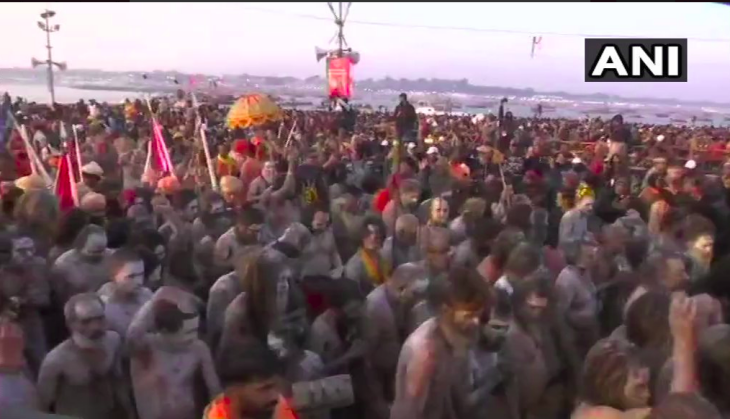 See video:
#WATCH Hindu seers and saints head towards Sangam Ghat for a holy dip in river Ganga on the occasion of first 'Shahi Snan' at #KumbhMela2019 in Prayagraj pic.twitter.com/AdeDOAItHM

— ANI UP (@ANINewsUP) January 15, 2019
Also read: Makar Sankranti 2019: Do you know the reason behind eating 'khichdi' on this auspicious festival