Jammu & Kashmir Election 2018: Sixth phase of Panchayat elections underway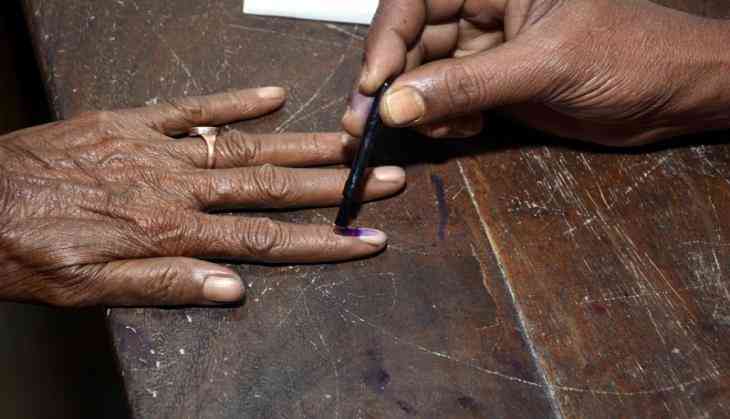 In the state of Jammu and Kashmir, polling for the sixth phase of Panchayat elections has begun. Voting, which commenced at 8 am, will end at 2 pm today.
Voters were seen queuing up outside polling booths in Harwan constituency of Srinagar as well as Udhampur's Malhar polling station, amongst others, in order to exercise their franchise. In Rajouri, too, voters were seen waiting to cast their votes.
Furthermore, security personnel were seen manning the polling booths in order to keep a check on law and order in the region.
A total of 7,156 candidates are in the fray for 6 Sarpanches and 2277 Panches in this phase. Moreover, an electorate of 5,97,396 will be voting for Sarpanch constituencies while 4,57,581 electorate will vote for Panch constituencies.
The Election Commission has categorised 771 polling stations as hypersensitive, of which 410 are in Kashmir Division and 361 in Jammu Division.
Basic minimum facilities have been ensured in all polling booths for facilitating the voters. Security arrangements have been made including the deployment of Central Armed Police Forces.
In order to have smooth, fair and orderly conduct of Panchayat Elections, the state poll body has appointed senior government officers as General Observers to oversee the polling process. Not only that, a holiday has been declared on the day of polls in the Panchayat areas going for voting to enable the voters to cast their votes.
Speaking to media, state's Chief Electoral Officer, Shaleen Kabra had stated special casual leave shall also be granted to the employees who have to go to other areas to exercise their right to franchise.
The panchayat elections are being held in nine phases in the state. The seventh phase of panchayat polling is scheduled to take place on December 4 and the counting of votes will take place on the same day.
-ANI