Jagan Mohan Reddy attack: Accused had access to check-in area only, says BCAS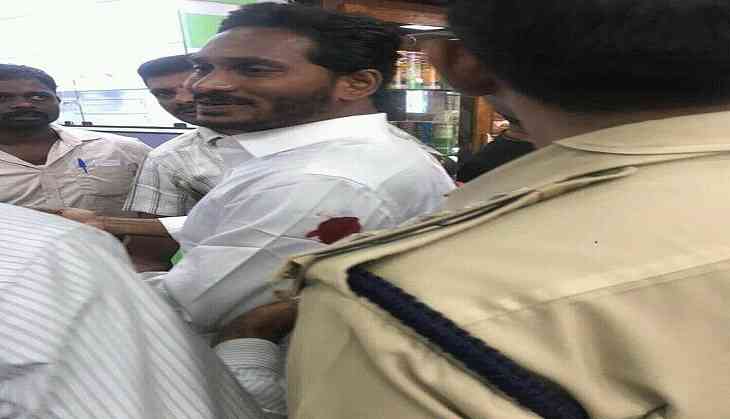 The Bureau of Civil Aviation Security (BCAS) has clarified that the person accused of attacking Yuvajana Shramika Rythu Congress Party (YSRCP) president Jagan Mohan Reddy did not have permission to enter beyond the premises of check-in area.
BCAS Director General (DG) Kumar Rajesh Chandra in his written reply to the questions raised by YSRCP national general secretary and Member of Parliament (MP) Vijayasai Reddy, said that no permission was given to Fusion Foods owner Harshvardhan Prasad Chowdhary and accused J Srinivasan Rao to have access in the aerodrome entry point of Vishakhapatnam airport. Chowdhary belongs to the Telugu Desam Party (TDP).
In the letter, Chandra also clarified that accused Rao had obtained a temporary one-month Aerodrome Entry Permit (AEP) for the period from October 1 to October 30, 2018 which gave him access only till check-in area of the departure terminal. The restaurant operator, Fusion Foods, was granted a license for catering in the departure area of the airport only. There was another approval in the area of departure specifically for setting up a restaurant, the letter stated. In its clarification, BCAS categorically stated that Rao never had permission to access the VIP lounge.
The letter also pointed out that Rao's criminal track record was not shared with the BCAS by the restaurant. On whether accused Rao was given permission to serve food in the aeroplanes and whether restaurant had permission to serve food to passengers of different airlines onboard, it was clarified that the restaurant was allowed to serve food only within the premises of the restaurant and not outside the allocated area of the restaurant.
The detailed reply by the BCAS come days after Reddy had written to the BCAS Director General seeking to provide information and demanding a thorough inquiry.
The YSRCP party president Jagan Mohan Reddy was allegedly attacked at Visakhapatnam Airport by an airport canteen worker on October 25.
-ANI