International day for abolition of slavery: Meet 4 heroes who fight it head on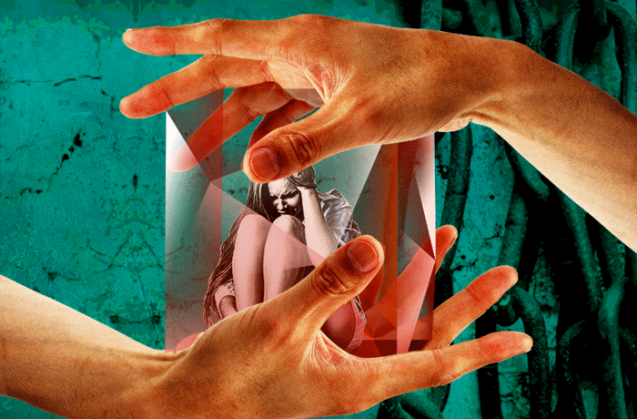 One of the simplest definitions of slavery calls it the state of being owned by another person. Think about it for a moment.
This 2 December, the international day for abolition of slavery, many celebrate how "slavery" was abolished by most countries over 150 years ago. However, it is a time to reflect on how bonded and forced labour, trafficking and exploitation continue to thrive.
Catch spoke to four heroes who battle slavery head on. And they all have one thing to say: slavery exists.
Vimal Jat - Founder, Synergy Sansthan
When 32 year of Vimal Jat formed his own organisation to work on bonded labour 10 years ago, the government of Madhya Pradesh refused to believe that such a thing existed in the state.
It took 10 years to get them to admit it existed. That in itself is Jat's biggest achievement.
Jat and his 30 member team work in Madhya Pradesh's Hoshangabad, Dewas, Harda, Khandwa and Khargone districts. The actively operate in about 40 villages.
There are big farmers with large tracts of land in these areas. For labour, the farmers have an age-old practice of employing children from the surrounding tribal belts.
It took 10 years for Vimal Jat to make the MP government realise that bonded labour existed
The deal is this: A tribal family sends one of its children to a rich farmers house in exchange for an interest free loan and 32 kilos of grains each month. The child, aged anywhere between 8 and 18 spend years ploughing the fields, cleaning homes, taking care of cattle, running errands for the house and are given leftover food and made to sleep in unhygienic corners.
"Since they are kept totally in a submissive environment, the exploitation is total. They are often beaten, violently abused, and the girls are even sexually abused. The children learn to live this way for years, without protesting," says Jat.
Jat and his team started a child helpline and began intensively survey mapping the kids and where they go. The challenge was three fold: to bring an awareness about child rights to the tribal family, to the employer and most important of them all, to the government itself, which refused to believe bonded labour existed.
Today Jat has managed to free 45 children from abusive employers.
Recognising this, the government gave two of those children a certificate that the child was a "bandhua" or a bonded labourer. The certificate ensures a priority in many schemes and a Rs 20,000 compensation. For Jat, however, there are miles to go before he sleeps.
Sanjay Gupta, founder - Chetna
In 2002, Gupta founded Chetna, an NGO that works to rehabilitate street children in Delhi, Mathura, Jhansi, Gwalior and Agra. In the last 3 years alone, he estimates that he and his 45 member strong team have rescued over 8,000 kids from begging, child labour and severe exploitation.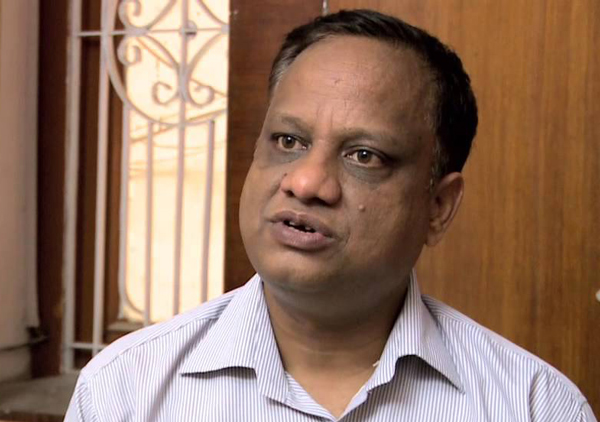 Gupta's average day begins at the Nizamuddin railway station in Delhi. His eyes dart quickly trying to spot signs of a lost or hungry looking child. "With children, we cannot waste a second in acting. We have to reach immediately," he says.
Chetna is estimated to have rescued 8,000 kids from begging, child labour and severe exploitation
Gupta and his team try to empower the children to take their own decisions. Sometimes they don't want to go home, where the environment is often abusive. In such instances, Gupta respects their decisions and puts them through counselling along with education or skill development to build them a secure future. In certain instances, the organisation also actively seeks legal help to nab employers.
"Slavery has not been abolished, we have found new ways of working around the system to keep it thriving," he says.
In a report that his team is compiling about modern day child slavery, they have identified various acts from children being made to push a rickshaw up a steep flyover in Delhi to make a fast buck, to a part of Jhansi where a community of 8,000 families makes their children go door to door to sell liquor. "One example we found is a locality where underage girls are forced to sexual submission to help pay off their parents debts," says Gupta.
"The root of the problem is in our mindset. We live in a society where nobody questions children working. 'What's wrong if it earns a child some money?' they say. This is the most dangerous thing we battle," feels Gupta.
Rishi Kant, gender rights activist - Shakti Vahini
When Rishi Kant and his team got a call from Gurgaon to investigate the ill treatment of a domestic worker, they went to conduct a raid as usual. The house was empty at first. It was when they opened one of the cupboards that a small girl tumbled out. She was a 13 year old from Jharkhand and she had been smashed against the wall until she was bleeding and battered and stuffed inside the cupboard.
The employers had been a working couple with MNC jobs.
"Almost all of Jharkhand's women wash dishes and scrub the floors of Delhi's most plush homes," says Rishi Kant, who has been working on rescuing domestic workers in Delhi and NCR since 2001. In the last 2 years alone the NGO has helped rescue 300 women from abusive employers.
"The problem is these workers have no law that ensures them a minimum wage. That's the beginning of an exploitative environment. Secondly, we can act only when we are informed about a case of violence. And that is very rare," says Kant.
Which is why Kant and his team believe that building awareness is the first step. The awareness is not only for citizens to show concern and report these incidents but for workers themselves to gain the confidence to seek help.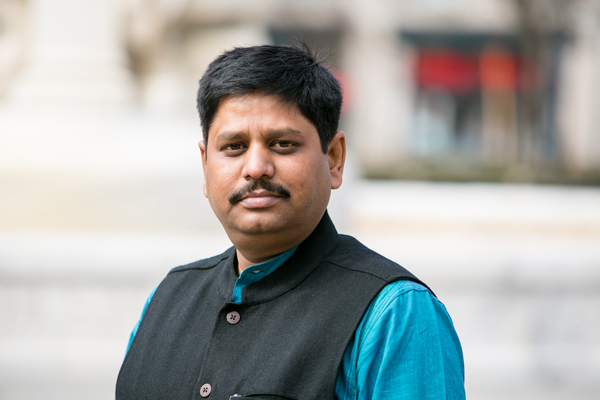 The newest kind of slavery according to Kant is forced marriages due to a skewed sex ratio. "So when a Bengali girl (is purchased and) marries a Jat boy, it is akin to slavery. She doesn't get to eat the food she's used to. Nobody talks to her in a language she understands and she's made to do all the housework often at the cost of her health," says Kant.
Armina Gurung, Director -- Maiti Nepal, Delhi Office
Maiti India's Delhi office is a cozy cigarette and coffee smelling two room office, opposite the Pracheen Shiv Mandir at Chirag Delhi. And Armina Gurung is their director, heading a five member team.
This Nepal based NGO that rescues Nepali victims of human trafficking, was in the spotlight 2 months ago when news channels covered their efforts in rescuing two Nepali domestic helps from a Saudi diplomat's posh home in Gurgaon. The maids were kept captive, made to work during the day and possibly used as sex slaves at night, for over 3 months.
The 2013 edition of the Global Slavery Index ranked Nepal in the fifth place out of 162 countries. UNICEF reports that as many as 7,000 women and girls are trafficked out of Nepal to India every year, and around 200,000 are now working in Indian brothels.
7,000 girls are trafficked out of Nepal to India every year. About 2 lakh are now in Indian brothels
Gurung and her team also travel to Meerut and Agra to rescue Nepali girls. Another small team of women run the Maiti operations in Mumbai, India's largest trafficking destination. Maiti India rescues 150 to 200 Nepali girls each year.
Gurung recounted one of the most horrific cases she has come across.
"In 1997, a 6 year old girl was trafficked out of Nepal and sold in Mumbai's Kamatipura red light area. She was given hormone injections every day to get her body to mature before its time. She was partially paralysed when we found her some years later. Worse still, she was infected with HIV. The doctor said it was because she was beaten violently by her customers," says Gurung. Maiti Nepal, cared for her, hand-fed her and put her on physiotherapy. It took some years before she recovered.
Gurung explains how things work back home. Most girls who are trafficked come from the extremely poverty stricken regions of Sindhupalchok, Dhading, Nuwakot and Solukhumbu. The trafficker is always a boy who pursues a girl for weeks, flattering her and pretending to be in love. Then he promises to marry her at a temple. After a while he tells her that he wants to take her to India for a honeymoon and there he leaves her at a friend's house saying he'll be right back. But he never does. The girl is then told that she has been sold.
"How long can you endure torture? If we arrive too late, say after a year, they don't want to be rescued anymore. This is our life, they say. And if they are above 18, our hands are tied," says Gurung speaking about today's prostitution scene which is the hardest form of slavery to intervene into.
In all of this, Maiti has lots of homework to do before nabbing the culprit or seeking police help. Importantly it needs the girl's consent. The police won't act on Maiti's leads without hard evidence.
Take for instance 14 year old Asha (name changed) who was sitting at the Maiti office looking all dolled up when this reporter entered. She had run away from home her grandmother's house in Delhi some days ago.
"Today at 3PM a man named Abat Shambug was coming to put her to work. He has a shady reputation within the Nepalese community here. Asha had her bag packed and was about to leave with him. We showed up just at the nick of time," says Gurung who immediately brought Asha to her office. Her next step will be to reach out to her family in Nepal and send her back home.
The police wouldn't have helped Maiti. They would've needed an FIR and a letter from her family.
Speaking about why the Nepalese women are always subjected to such violence Gurung says she read an article in an Indian paper recently about why Indian clients prefer Nepali girls. "The writer said they are very docile, young and they have 'rosy cheeks and chinky eyes'. That is wrong. Even Kashmiri girls have rosy cheeks and they're so pretty. Why aren't they trafficked?"