India will now have to pay for nuclear disasters. Does that help?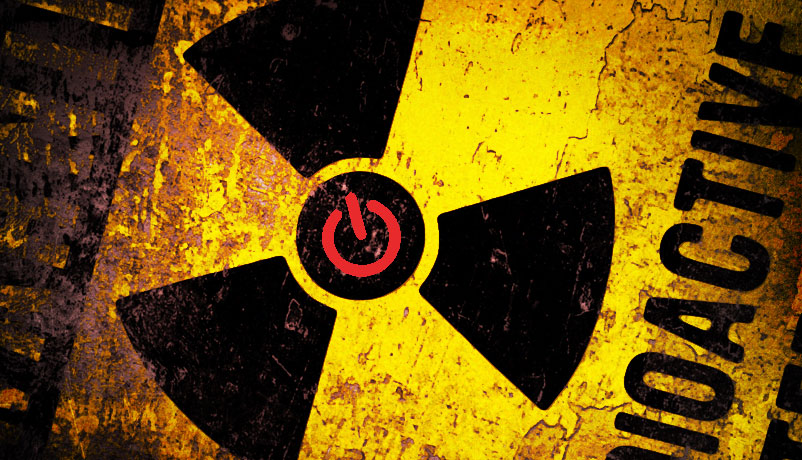 A week ago, the Union government ratified the International Convention for Supplementary Compensation for Nuclear Damage and handed it over to the International Atomic Energy Agency (IAE).
The convention was signed by the UPA government in 2010 amid huge opposition from the Bharatiya Janata Party (BJP), currently leading the government.
Also read - Keep your nuclear power, Mr Shinzo Abe. We can do without a Fukushima
Effectively, this would increase monetary resources to pay for damages for any nuclear accident, but has to be paid by the operator and not the supplier. In reality, the operator is the government and damages has to be paid by taxpayers.
Fact is, India has a huge energy requirement but not the capacity to meet that. Take a loook at these numbers:
is the share of energy that the government intends to draw from nuclear power by 2050.
At present, six states house 21 nuclear reactors, generating 3% of India's electricity.
That's only 5% of the 437 reactors around the world.
Unfortunately, "there is no long-term radioactive waste disposal policy in India", according to Greenpeace, which makes nuclear reactors hazardous.
was India's nuclear energy capacity, as of November 2015.
Kudankulam generated the most (1 GW), followed by Tarapur (540 megawatt).
China, meanwhile, generated 20 GW.
India was a late starter due as it did not abide by the nuclear Non-proliferation Treaty until India and the United States signed an agreement a decade back.
is the nuclear capacity addition sanctioned under the 12th Five-Year Plan (2012-17) at a cost of Rs 85,000 crore.
Projects worth only 3.4 GW, however, have are under construction - that too only since last year. They are the two units at Kudankulam (Tamil Nadu) and Gorakhpur (Haryana).
The Kudankulam unit has taken 13 years and is still not ready.
At this rate, India will need 10 such plants to be constructed simultaneously from ow until 2032 to meet the target.
The result: India needs to rely on foreign help, seek technological cooperation from Russia, France and Japan.
However, in the past there have been agitation over the Kudankulam project and political upheavals on Indo-US nuclear deal that even led to the withdrawal of support by the Left from the government.
This is where the recent ratification comes into play. Foreign players, ever alert about their liability, stands happy.
Also read - India unprepared: what happens in case of a nuclear Bhopal?
is the number of under-construction reactors: five for generating power and one a pilot project.
However, foreign firms face the biggest problem in the form of bureaucratic red tapes and almost none of the foreign projects have taken off though agreements were signed in 2009.
The story of zero progress is the same for French projects and Japanese projects by Toshiba-Westinghouse and GE-Hitachi in Mithivirdi and Kowada, according to an analysis by Sratfor.
The nuclear sector in India is plagued with low outputs and erratic uranium supply.
Also, there are too many stakeholders - Nuclear Power Corp, AERB, the Department of Atomic Energy, the Atomic Energy Commission. With too many hurdles it is indeed an impediment for foreign players.
The targets set looks distant. Princeton University lecturer MV Ramana has described India's nuclear programme as "very unlikely and probably impossible".
But India is on a deal-signing spree: 12 reactors were confirmed during Prime minister Narendra Modi's December 2015 visit.
However, liability laws remain a problem. India has already created a Rs 500 crore fund for suppliers (foreign companies). But the it correct for only the operator (the state) to bear the expenses in case of a disaster? The question remains.
Edited by Joyjeet Das
More in Catch - Nuclear power: can India keep its tall promises
These numbers prove why nuclear weapons could be the scourge of humanity
Modi's nuclear deal with Britain is hollow, but quite toxic