India Tales: Chhattisgarh wastes away its wealth, a morbid trade thrives in Jaipur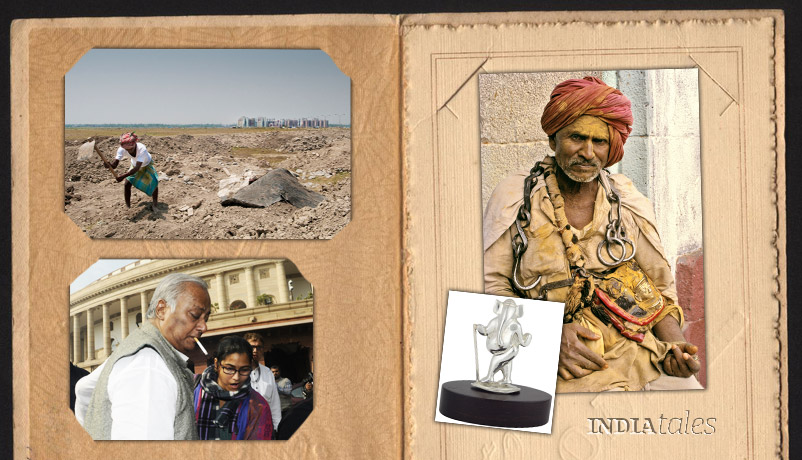 01
Chhattisgarh: 23,000 paddy varieties, not one to claim as its own
When it comes to the variety of paddy, Chhattisgarh is one of the richest places on earth. The Indira Gandhi Agricultural University, or IGAU, in Raipur, has the seeds of 23,250 varieties of paddy.
Here's the shocker: not a single variety is registered with the Protection of Plant Variety and Farmers Rights Authority, or PPVFRA, tempting multinational grain companies to patent them.
Rules mandate that every crop variety, new and old, be registered with PPVFRA. And whoever gets it listed, farmer or an institution, has the sole right to its use.
IGAU doesn't seem to bother though. It has not tried to get these varieties registered. The university's Research Director J S Urkurkar claims they are in the process of doing do.
Only the Philippines boasts of more paddy varieties than IGAU. Of the varieties of germplasm it has, 1,500 are purely from Chhattisgarh.
Most were collected by R H Richaria, the former director of the Madhya Pradesh Rice Research Center, over several years.
Registering them would give IGAU full research rights. It will also prevent private companies from patenting them.
02
Good riddance: why a Chhattisgarh town celebrated an IAS officer's arrest
In India, corruption is so endemic that it's accepted as a part of daily life. So, when a Chhattisgarh town trooped out to celebrate the arrest of a corrupt officer was nailed, it came as a refreshing relief.
Ranvir Singh, SDM of Bhanupratappur block, was caught red-handed taking a bribe of Rs 10,000 from a Patwari by the Anti-Corruption Bureau on 5 August.
As news of the arrest spread in Kanker, people gathered in the streets, hugging each other, distributing and bursting firecrackers. The commotion caused a 2- hour-long jam in the town square.
[twittable]After SDM Ranvir Singh was caught taking a bribe, people of Kanker distributed sweets and burst firecrackers[/twittable]
Nearly 500 people later marched to the police station where the SDM was being held, demanding "tough action" against him. The police there had to lock the gates to prevent the crowd from storming the station.
The police though played down the incident, claiming it was just a few scores of Congressmen who were agitating outside the police station.
The SDM, a 2012 batch IAS officer had reportedly demanded Rs 30,000 from the Patwari to stop his suspension over a land scam case.
03
Making a killing: how Jaipur's mortuaries are minting money from shrouds
Corruption doesn't spare Indians even in death. In mortuaries across Jaipur, relatives of the dead are charged for shrouds.
Those who can't pay are told to buy it from the market. This despite the fact that the mortuaries are required to provide shrouds for free.
When Inderjeet went to collect the bodies of his mother and daughter, murdered in Mansarovar, he was forced to buy shrouds for them for Rs 450 each.
Relatives of Rameshwar Meena, who had died in an road accident, had a similar experience in Sawai Man Singh Hospital.
Indeed, police officials admitted that staff at the Kanwatia Hospital demand that relatives of the dead person buy shrouds, soap and gloves before post-mortem is done.
The price of a shroud varies among hospitals. At SMS Hospital, it's available for Rs 170 a piece.
[twittable]At Kanwatia, staff demand that relatives buy shrouds, soap and gloves before post-mortem is done on a body[/twittable]
Considering that the hospital did 11 post-mortems everyday last year, that's a fair amount of money. This year so far, the hospital has conducted more than 1,650 post-mortems.
In Jaipuria Hospital, which does two post-mortems a day, a shroud costs Rs 450.
Ironically, a board outside the hospital's mortuary, tells visitors to complain about just such practices. It though doesn't state who the complaint should be made to; neither is there a number or an address.
Devendra Tiwari, store manager of Jaipuria, denied that they were charging for shrouds. He also said the hospital had enough shroud cloth, so there was no question of asking people to buy it from the market.
The medical superintendent of the SMS hospital also denied selling shrouds.