In pictures: Yogi's solution to crime in UP – Keep calm and do yoga with Ramdev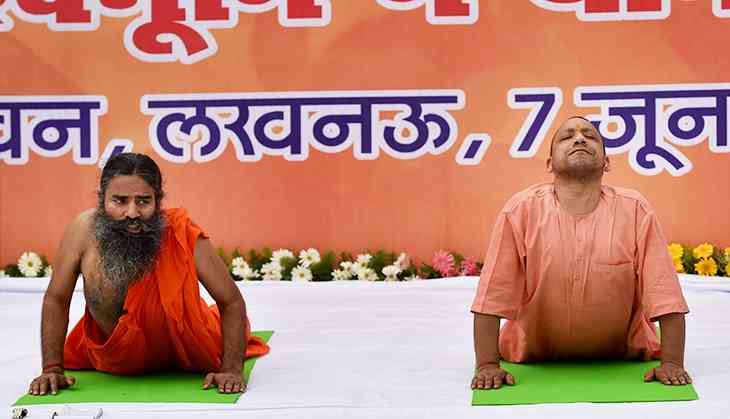 Uttar Pradesh Chief Minister Yogi Adityanath and yoga guru Baba Ramdev participate in a yoga practice session on Wednesday in Lucknow ahead of 'Yoga Diwas' or International Day of Yoga, which is to be held on 21 June. (PTI/Nand Kumar)
Prime Minister Narendra Modi in his recent radio address 'Mann ki Baat' had urged people to make Yoga an essential part of their lives and be stress-free. He has even said that Yoga is the only thing that has the potential of uniting the world. Even as the crime rate soars in Uttar Pradesh, Chief Minister Yogi Adityanth seem to be following the same path: practice Yoga and remain stress-free.
Ahead of Yoga Diwas, Adityanath is attending yoga practice sessions with the yoga guru Baba Ramdev at Lucknow's Raj Bhavan. They were joined by Governor Ram Naik. Looking at the photographs, it appears that Adiyanath is doing all the asanas much more enthusiastically than other practitioners.
The yoga divas or the International Yoga Day will be held on June 21. "Narendra Modi is expected to participate in the International Yoga Day event to be held in Lucknow on 21 June with some other 50,000 partitioners", reports Business Standard. So as Baba Ramdev, Adiyanath and Ram Naik prepare for the upcoming Yoga day, have a look at their recent sessions.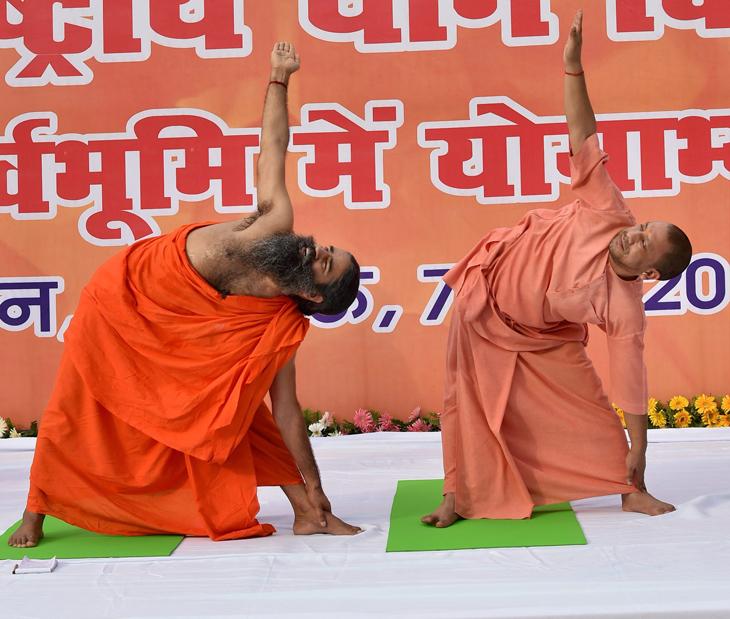 Uttar Pradesh Chief Minister Yogi Adityanath and yoga guru Baba Ramdev participate in a yoga practice session on Wednesday in Lucknow (PTI/Nand Kumar)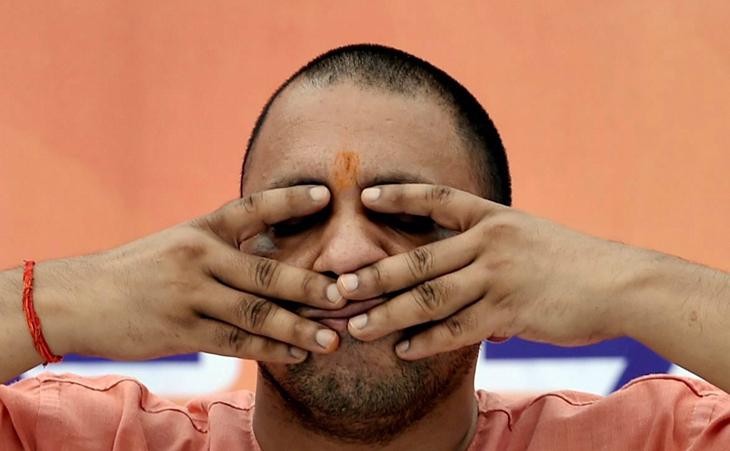 Uttar Pradesh Chief Minister Yogi Adityanath and yoga guru Baba Ramdev participate in a yoga practice session on Wednesday in Lucknow (PTI/Nand Kumar)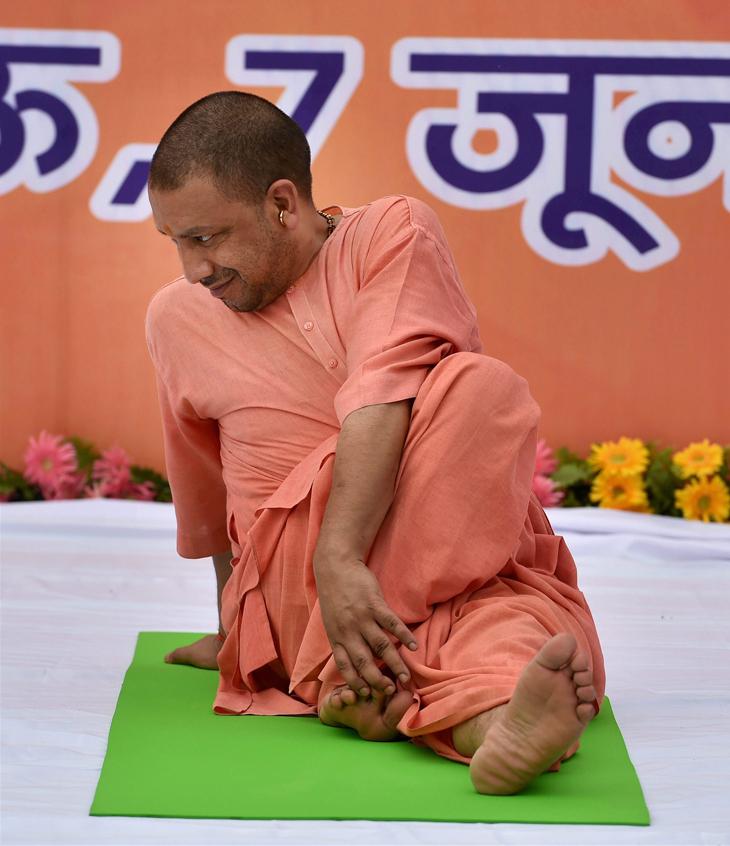 Uttar Pradesh Chief Minister Yogi Adityanath and yoga guru Baba Ramdev participate in a yoga practice session on Wednesday in Lucknow (PTI/Nand Kumar)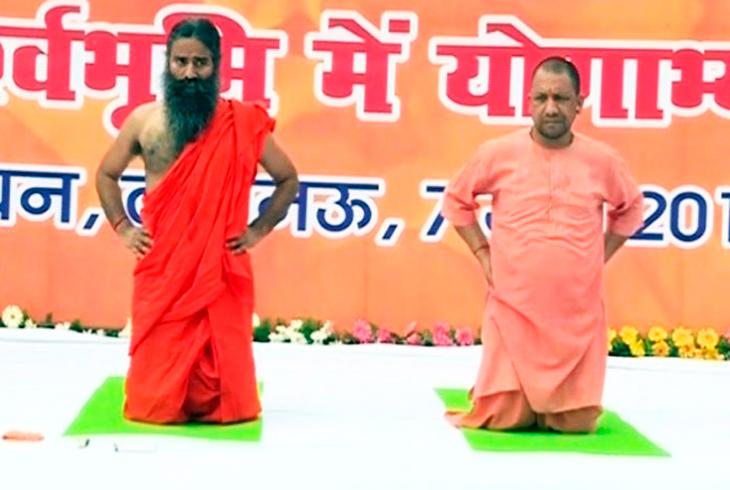 Uttar Pradesh Chief Minister Yogi Adityanath and yoga guru Baba Ramdev participate in a yoga practice session on Wednesday in Lucknow (Twitter/yogrishiramdev)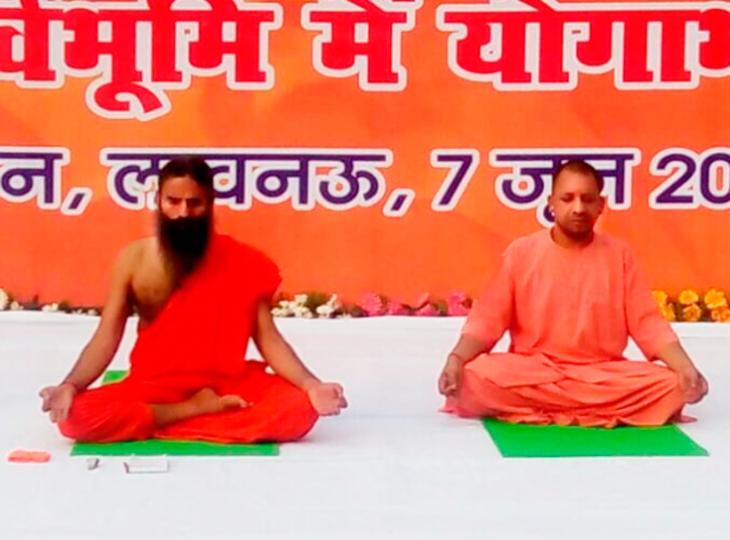 Uttar Pradesh Chief Minister Yogi Adityanath and yoga guru Baba Ramdev participate in a yoga practice session on Wednesday in Lucknow (Twitter/yogrishiramdev)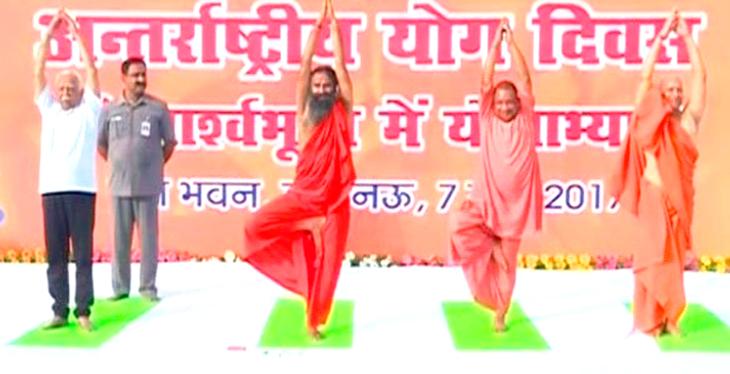 Uttar Pradesh Chief Minister Yogi Adityanath and yoga guru Baba Ramdev participate in a yoga practice session on Wednesday in Lucknow (Twitter/yogrishiramdev)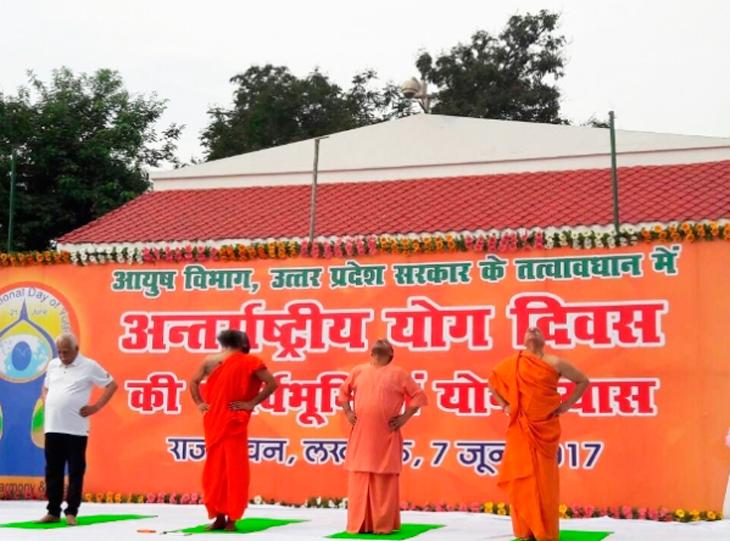 Uttar Pradesh Chief Minister Yogi Adityanath and yoga guru Baba Ramdev participate in a yoga practice session on Wednesday in Lucknow (Twitter/yogrishiramdev)