In photos: What happens to the hair that Hindu devotees donate at temple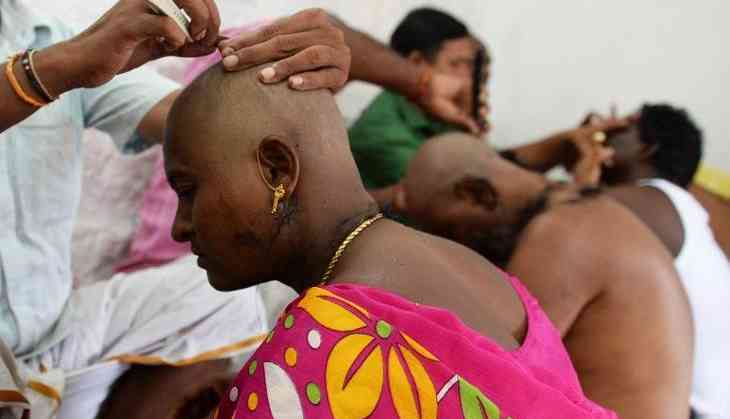 Uma, 45, gets her head shaved at the Thiruthani Murugan Temple in Thiruthani in India's southern state of Tamil Nadu. (AFP PHOTO / ARUN SANKAR)
A woman's hair is considered an asset. Often described in great detail in poetry, long and thick hair is not just a sign of good health, but a priced possession, and that too across varied cultures.
Donation of hair, thus, is a common practice, especially in India.
At the Thiruthani Murugan Temple in Tamil Nadu, people of all ages, especially women and children, line up to get their heads shaved and donate their hair for goodwill.
This process of shaving one's hair for donation is called tonsuring. Often called "temple hair", the hair is later auctioned off and sold to various hair processing centres in India for the creation of expensive wigs and other hair extension products.
Some do it to celebrate the coming true of a wish, a mannat. Others do it for good health. And some even do it to please their god.
These striking pictures capture the enthusiasm of devotees in getting their head shaved, and also the processing of hair to make hairpieces which are then sold all over the world.
Interestingly, India has been the world's largest exporter of human hair, and the country earns several hundred million dollars every year for its high-quality locks. The hair is mainly sold in Europe, Africa, United States and other parts of Asia.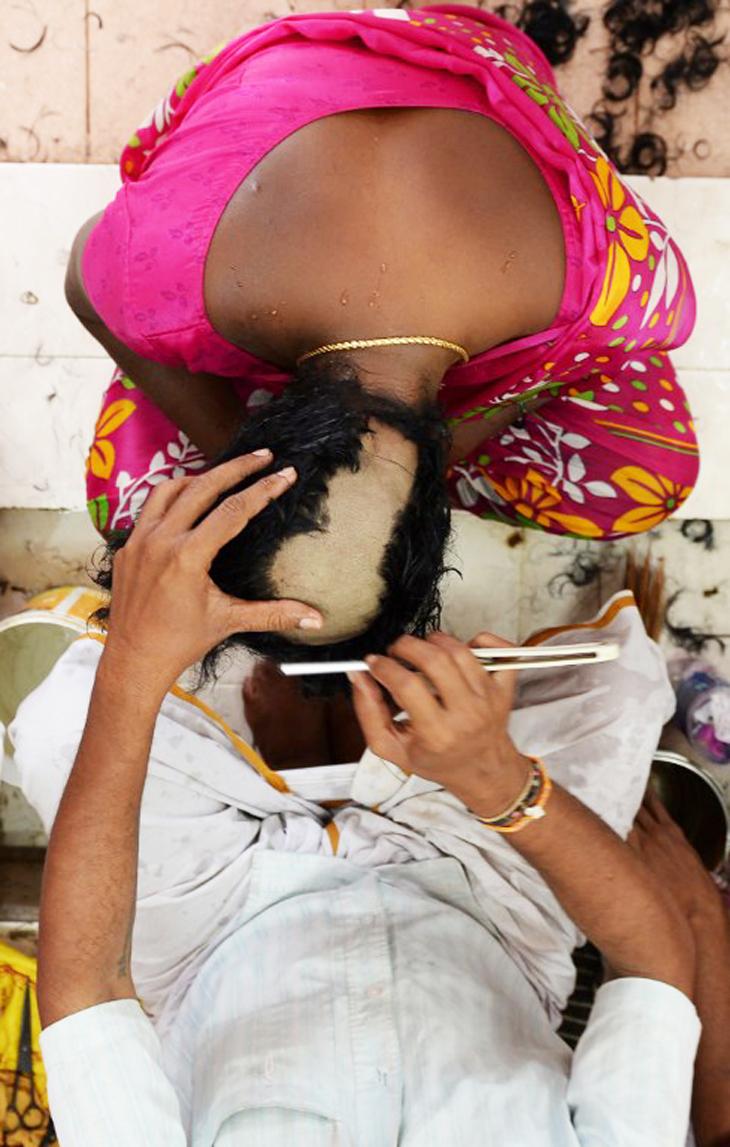 Donation of hair, thus, is a common practice, especially in India. (AFP PHOTO / ARUN SANKAR)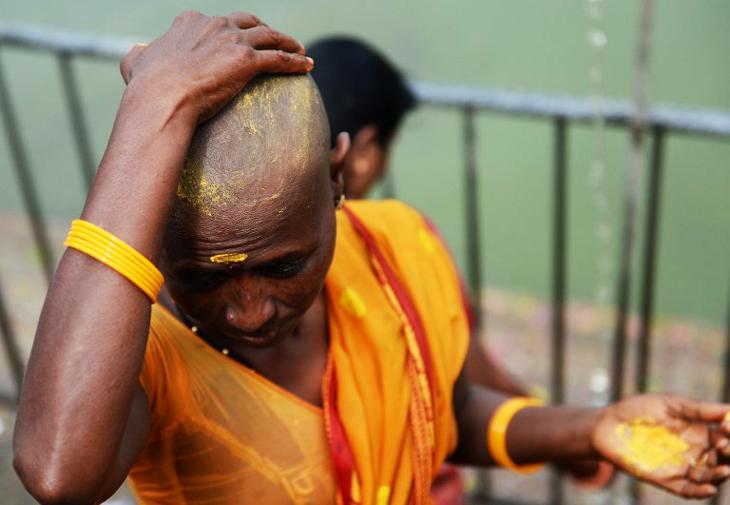 Ramanama, 45, applies tumeric paste on her shaved head at the Thiruthani Murugan Temple. (AFP PHOTO / ARUN SANKAR)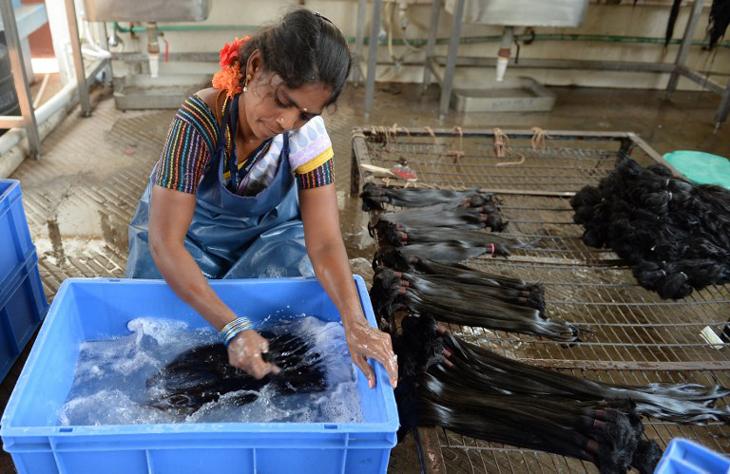 An Indian worker washes human hair at Raj Hair International's processing centre in Alinjivakkam, on the outskirts of Chennai. (AFP PHOTO / ARUN SANKAR)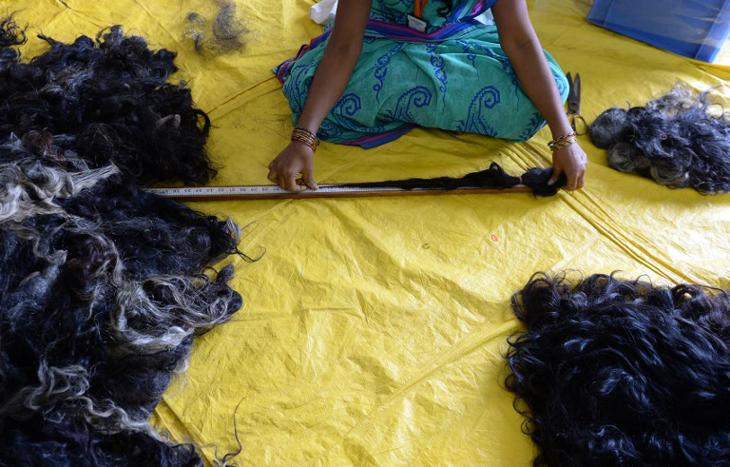 An Indian workers measures human hair at Raj Hair International's processing centre in Alinjivakkam, on the outskirts of Chennai. (AFP PHOTO / ARUN SANKAR)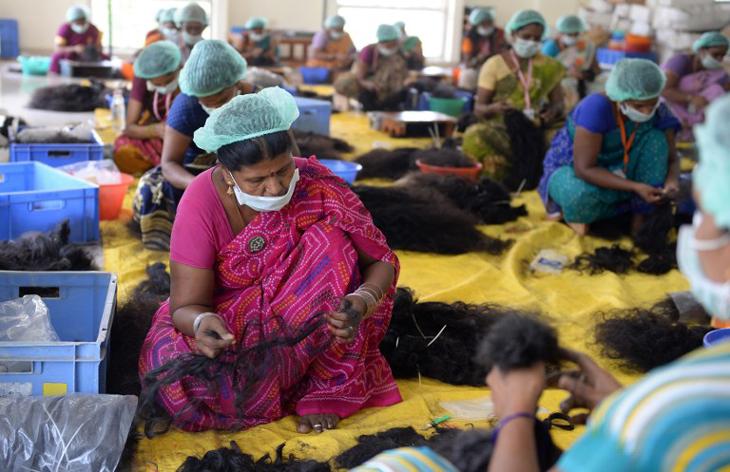 An Indian worker processes human hair at Raj Hair International's processing centre in Alinjivakkam, on the outskirts of Chennai. (AFP PHOTO / ARUN SANKAR)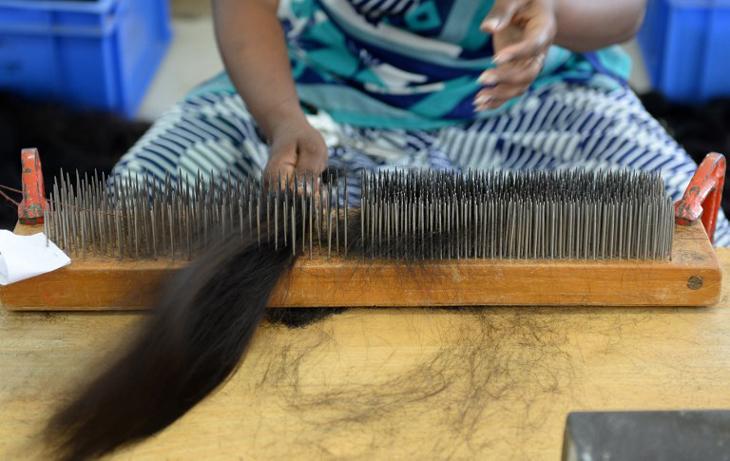 An Indian worker processes human hair at Raj Hair International's processing centre in Alinjivakkam, on the outskirts of Chennai. (AFP PHOTO / ARUN SANKAR)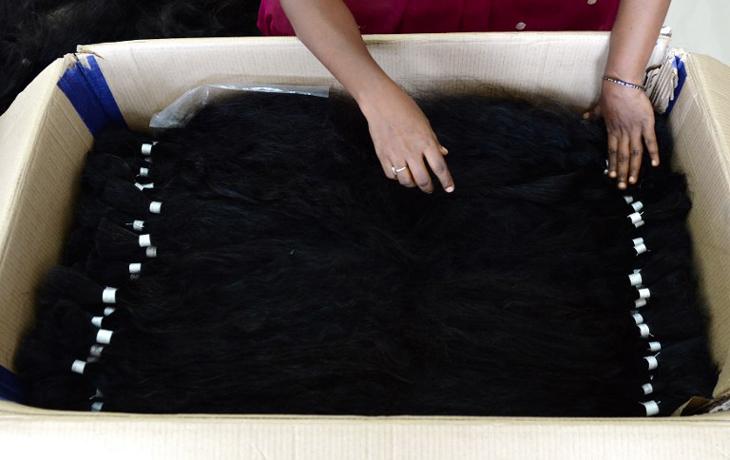 An Indian worker packs human hair for export at Raj Hair International's processing centre in Alinjivakkam, on the outskirts of Chennai. (AFP PHOTO / ARUN SANKAR)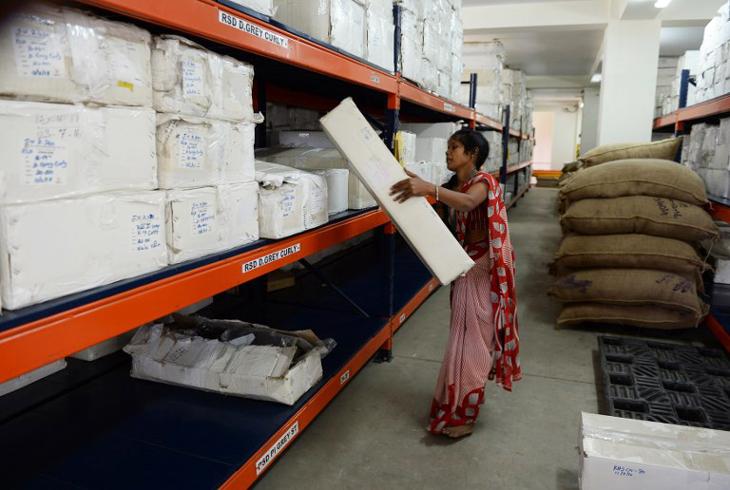 An Indian women worker stacks a box of finished processed hair at a dispatched godown at Raj Hair International's processing centre in Alinjivakkam on the outskirts of Chennai. (AFP PHOTO / ARUN SANKAR)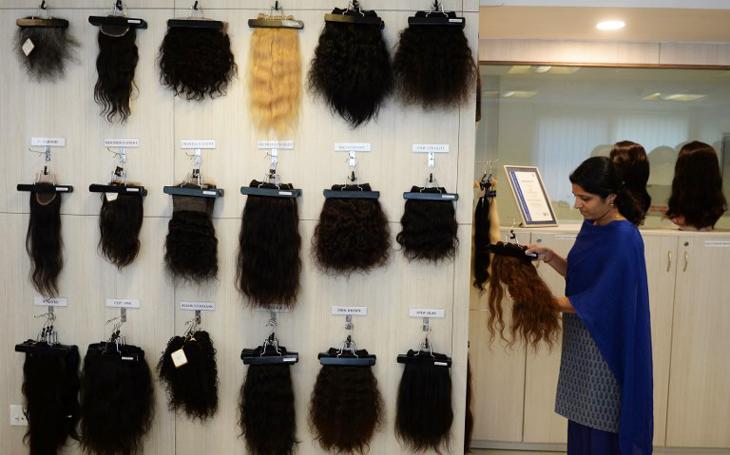 An Indian worker arranges human hair products at Raj Hair International's display centre in Chennai. (AFP PHOTO / ARUN SANKAR)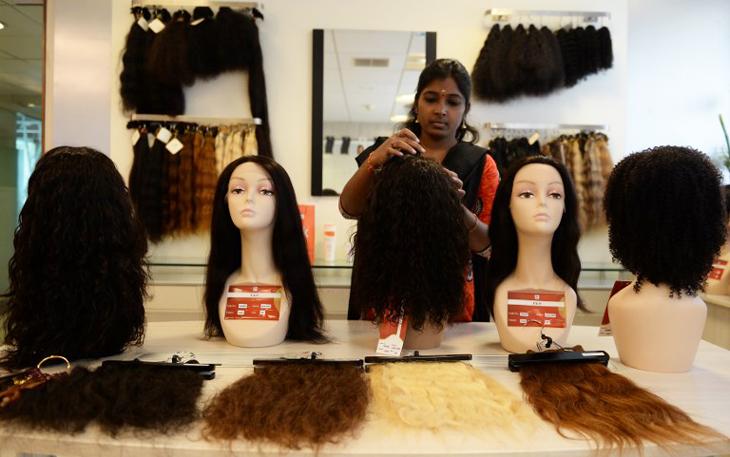 Finished wigs and hair extension pieces made from hair collected from temple auctions are displayed in Chennai. (AFP PHOTO / ARUN SANKAR)