In photos: If it's Durga Puja, it has to be Kolkata. No other city comes even close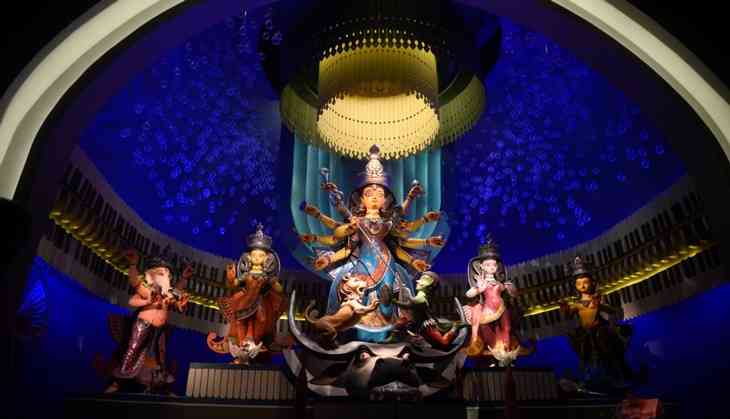 View of Durga Idol at pandal or temporary stage in Kashi Bose Lane Durga Puja festival, Kolkata. (Saikat Paul/Pacific Press/LightRocket via Getty Images)
Durga Puja or Pujo as its popularly known in West Bengal, commenced on 26 September with much gusto and celebration. The ten-day festival runs parallel with Navaratri and Chhat Puja. The festivities which begin on the sixth day, come to a close on Dashami, i.e. the tenth day of the festival.

The pandals in Kolkata have lit up once again this year. And as usual, pandals anywhere else in India are no match for the grandeur of Kolkata's pandals.

From recreating the larger than life kingdom of Mahishmati from SS Rajamoul's Bahubali, to bringing to life traditional motifs from the temples of South India, the pandals in Kolkata have displayed a diverse set of themes this year.

Needless to say, the pandals are a visual delight for photographers and artists alike. The unique colours and artistry are a masterclass in visual arts and a must-see for all. Here are some photos from the various pandals this year.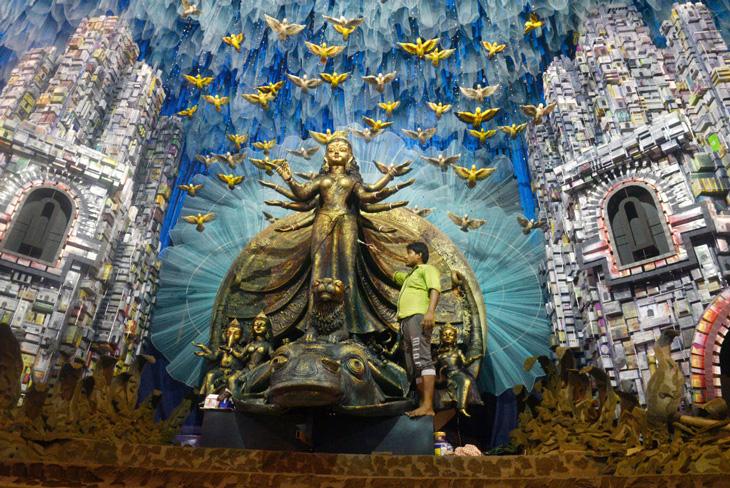 An artisan gives final touch to Durga Idols at a pandal or temporary platform for the upcoming Durga Puja festival in Kolkata. (Saikat Paul/Pacific Press/LightRocket via Getty Images)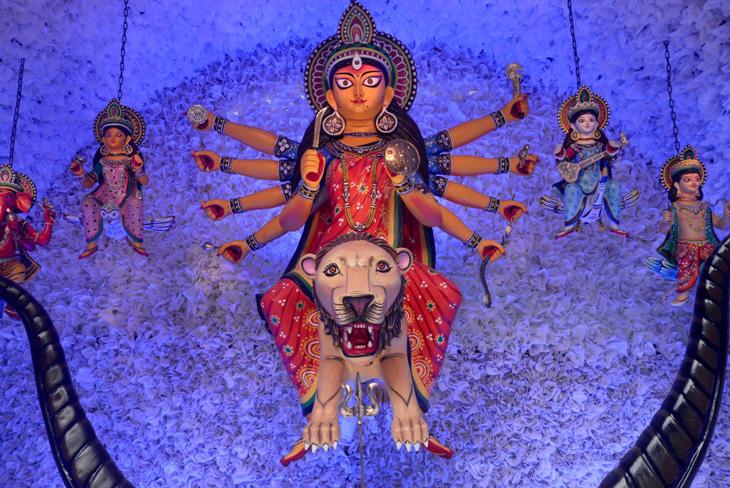 Durga Idol at Hati Bagan Sarbojonin Durga Puja festival in Kolkata. (Saikat Paul/Pacific Press/LightRocket via Getty Images)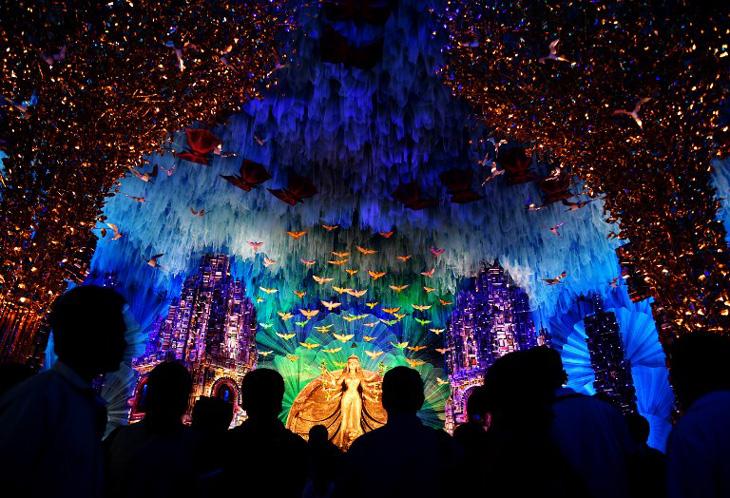 Indian devotees walk inside a 'pandal', a temporary worship place, for the upcoming festival 'Durga Puja' in Kolkata. (Dibyangshu SARKAR / AFP)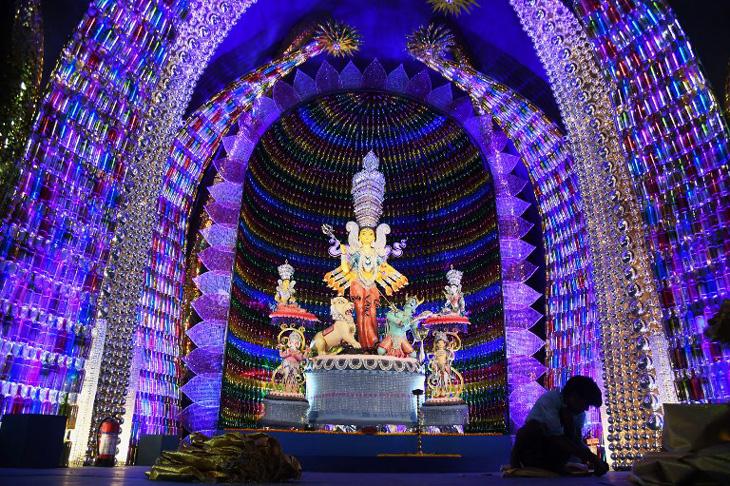 n Indian artists gives finishing touches to a 'pandal', a temporary worship place, for the upcoming festival 'Durga Puja', in Kolkata. (Dibyangshu SARKAR / AFP)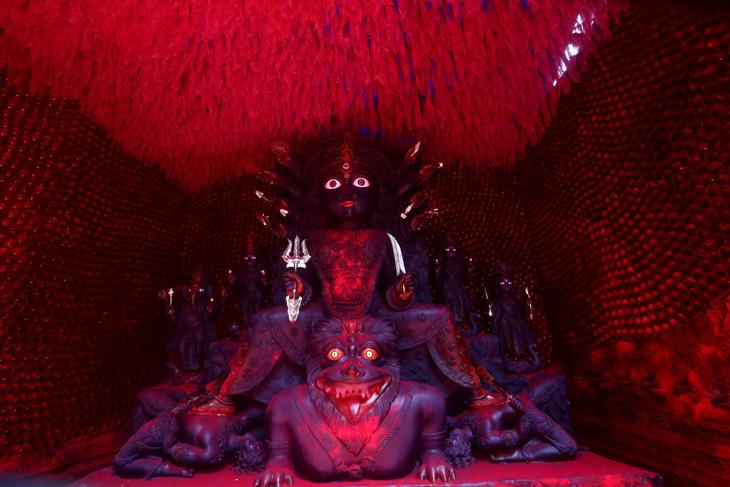 Hindu God Durga Idol at the inside a 'pandal', a temporary worship place, for the upcoming festival 'Durga Puja', in Kolkata. (Debajyoti Chakraborty/NurPhoto via Getty Images)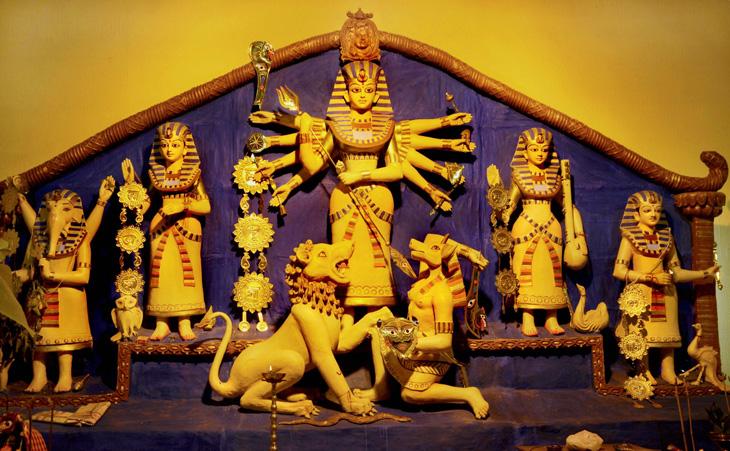 A community pandal highlights Egyptian culture during Durga Puja festival in Kolkata on Tuesday night. (PTI)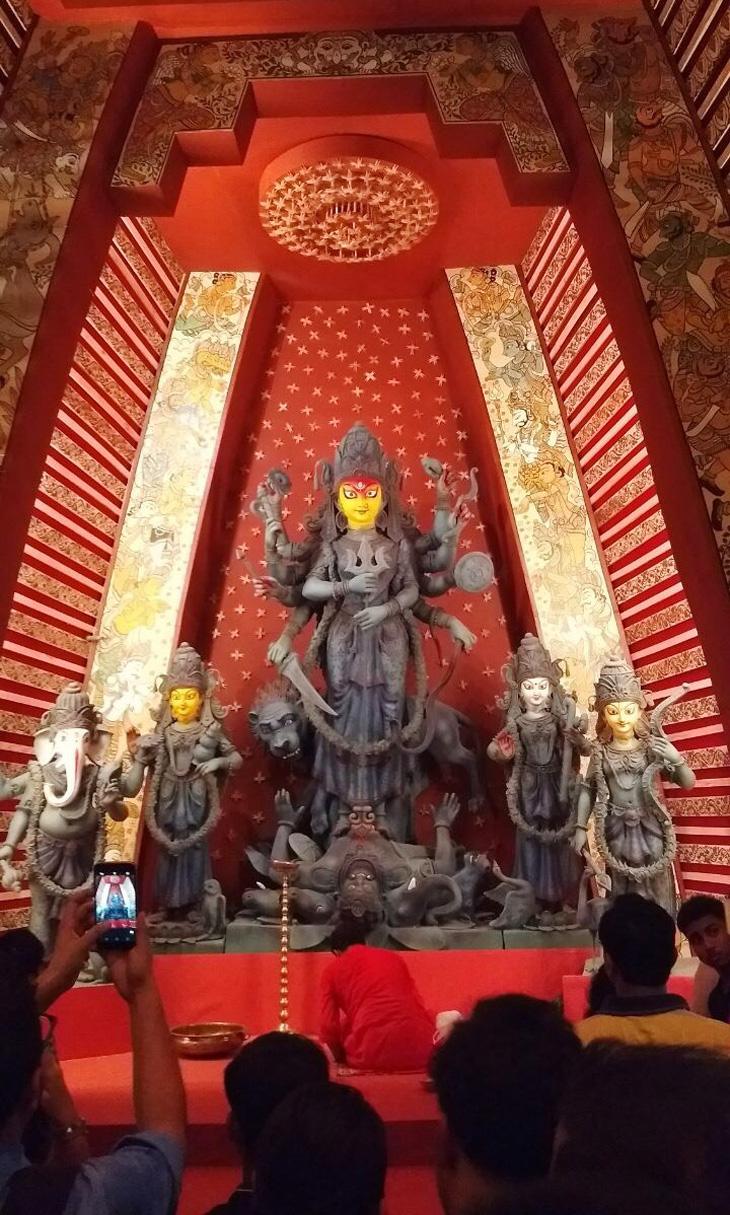 Bharat Chakro pandal, Kolkata. (Catch News/Priyata Brajabasi)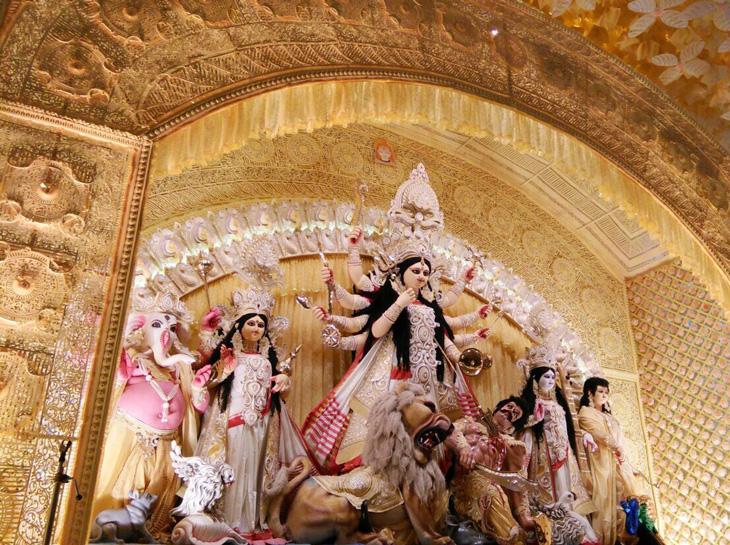 Shiv Mandir, Kolkata. (Catch News/Priyata Brajabasi)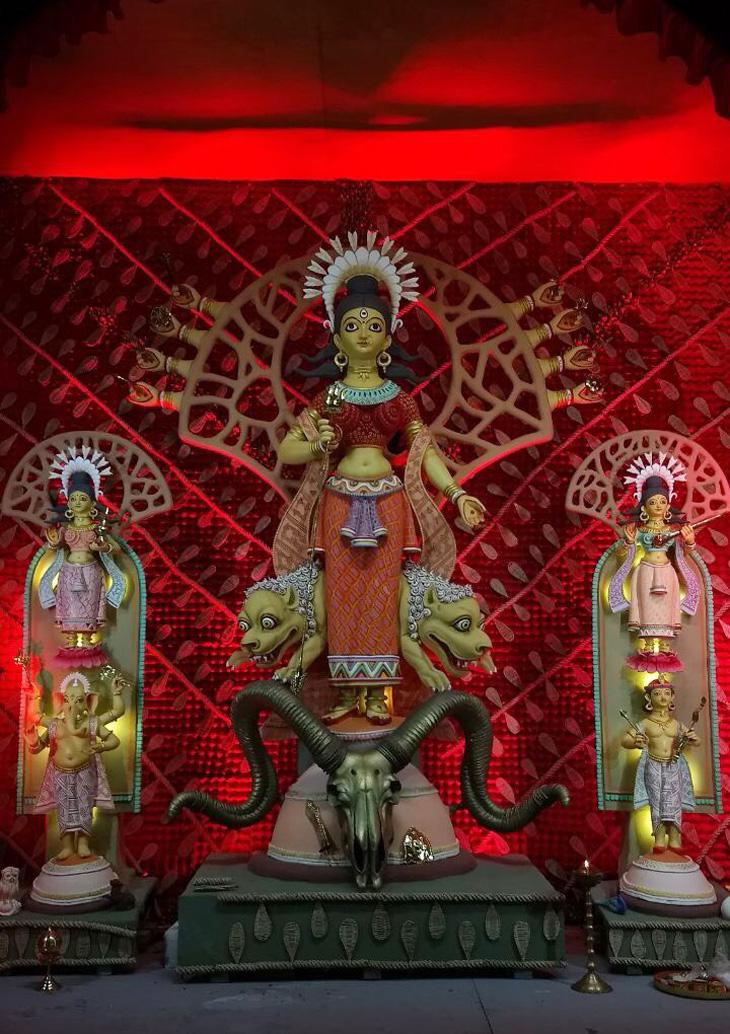 AE Block, Salt Lake City, Kolkata. (Catch News/Priyata Brajabasi)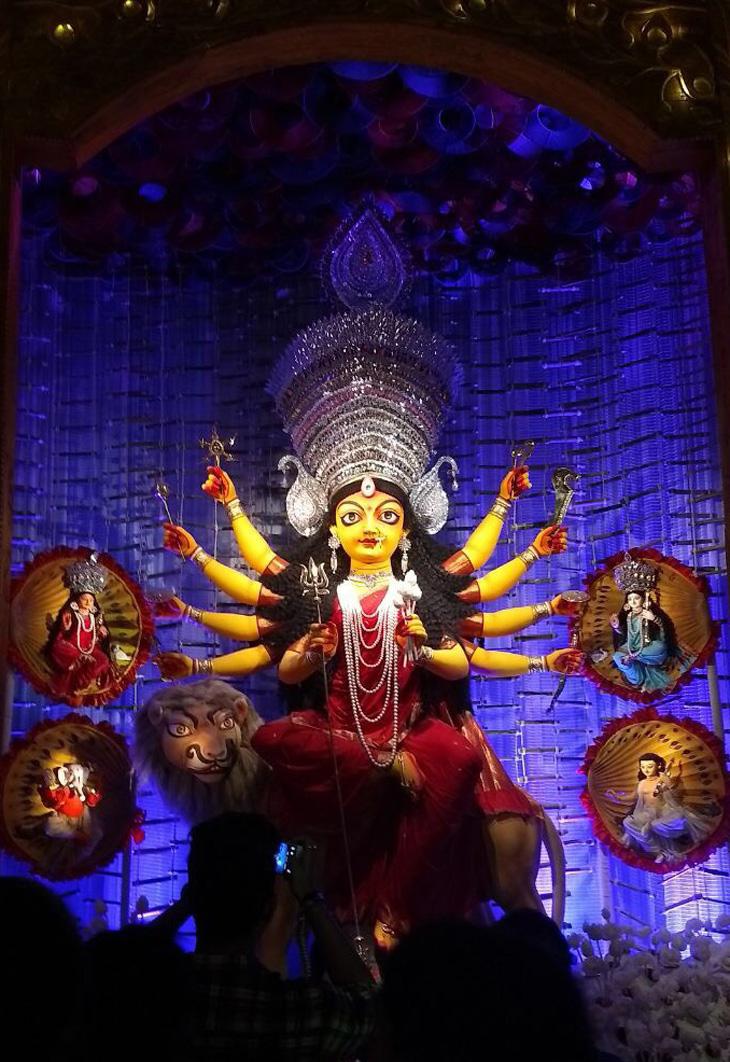 Tarun dal pandal, Dum Dum, Kolkata. (Catch News/Priyata Brajabasi)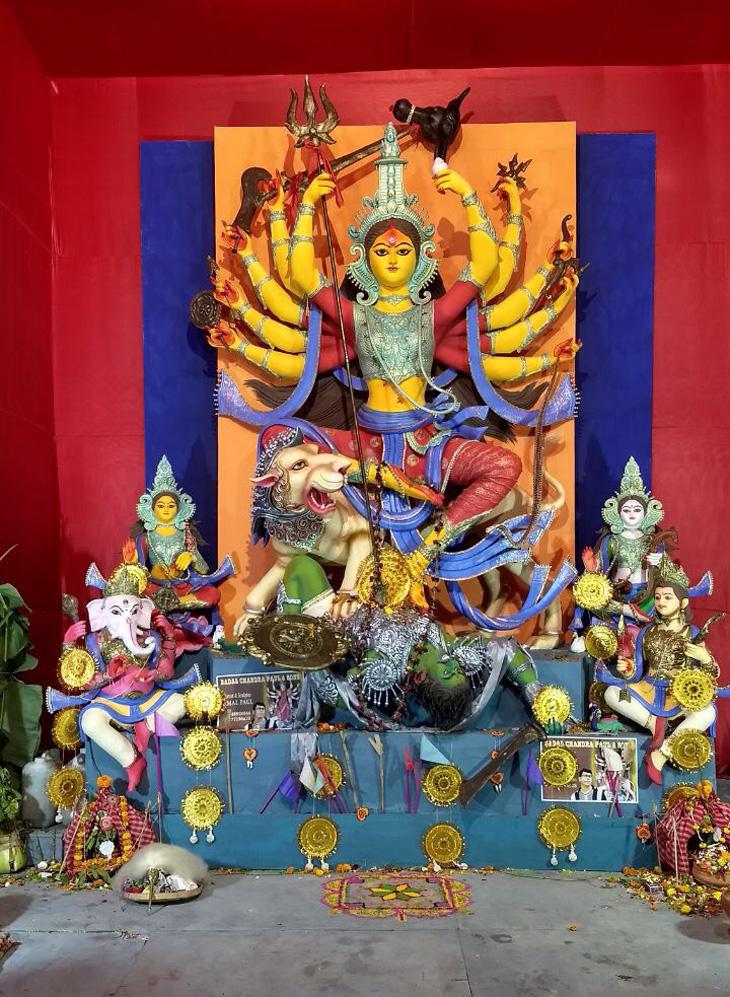 West Bengal Adivasi Theme at Yuvrak Brinson pandal, Lake Town, Kolkata. (Catch News/Priyata Brajabasi)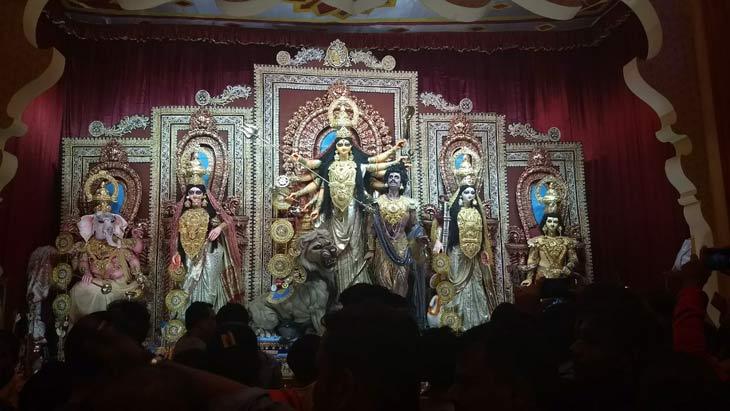 Bahubali Pandal, Shreebhomi (Catch News/Priyata Brajabasi)