In photos: Kheer Bhawani festival celebrated in Kashmir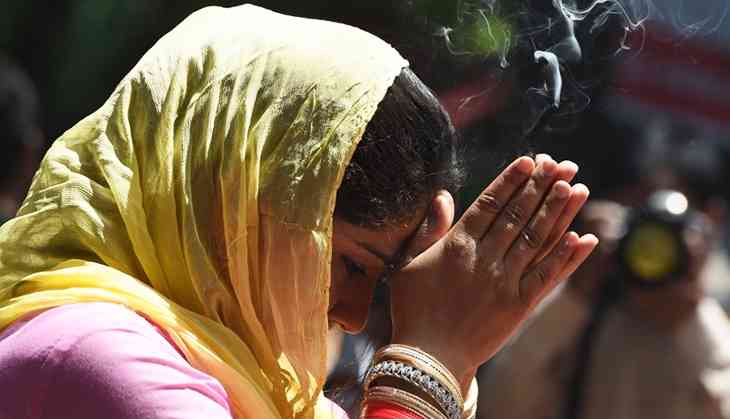 A Kashmiri Pandit offers prayers during the annual Hindu festival at the Khirbhawani temple in the village of Tullamulla, some 30kms east of Srinagar. (AFP PHOTO / TAUSEEF MUSTAFA)
Devotees arrived in Kashmir on 2 June to celebrate the annual Kheer Bhawani festival

The hot spring near the temple complex is affectionately known as Kheer Bhawani because of the thousands of devotees that offer milk and kheer. The temple is situated at a distance of 14 miles east of Srinagar at Tulmulla. This temple is located in the middle of the spring around which there is a vast area whose floor has been covered with stones. There are large Chinar trees in the temple beneath which the pilgrims sit and sleep during their visit.

Chief Minister Mehboobha Mufti also paid obeisance at the temple and met devotees.

Last year around 12,000 pilgrims had come to pray but this year there has been a decline in the number of devotees due to the unrest.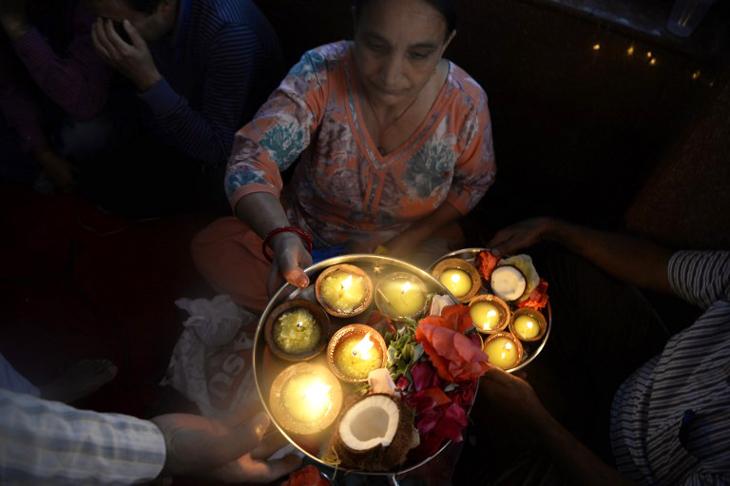 A Kashmiri Pandit offers prayers during the annual Hindu festival at the Khirbhawani temple in the village of Tullamulla (AFP PHOTO / TAUSEEF MUSTAFA)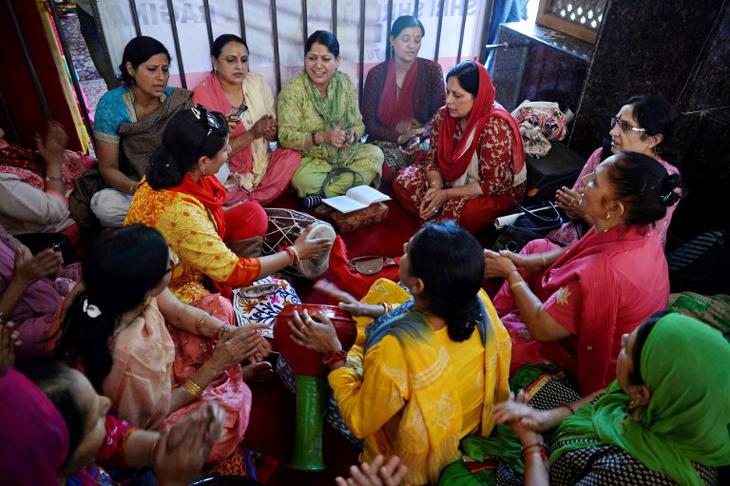 A Kashmiri Pandit sings a traditional song during the annual Hindu festival at the Khirbhawani temple in the village of Tullamulla (AFP PHOTO / TAUSEEF MUSTAFA)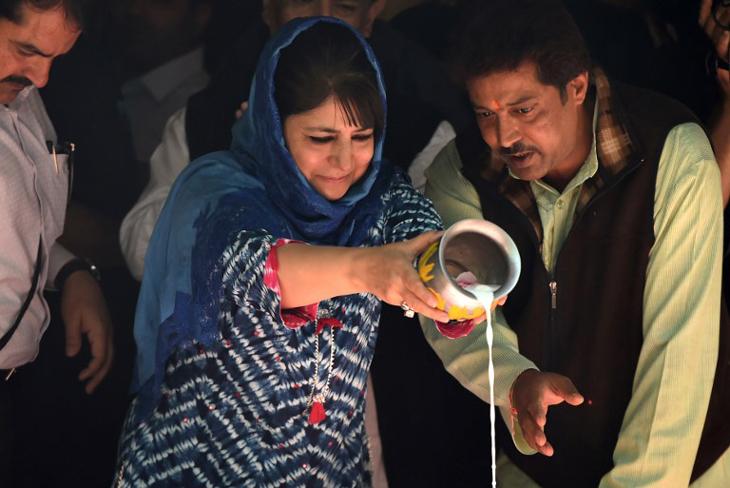 Chief Minister of the Himalayan state of Jammu and Kashmir Mehbooba Mufti pours milk onto statues of Hindu gods during the annual Hindu festival at the Khirbhawani temple in the village of Tullamulla, some 30kms east of Srinagar (AFP PHOTO / TAUSEEF MUSTAFA)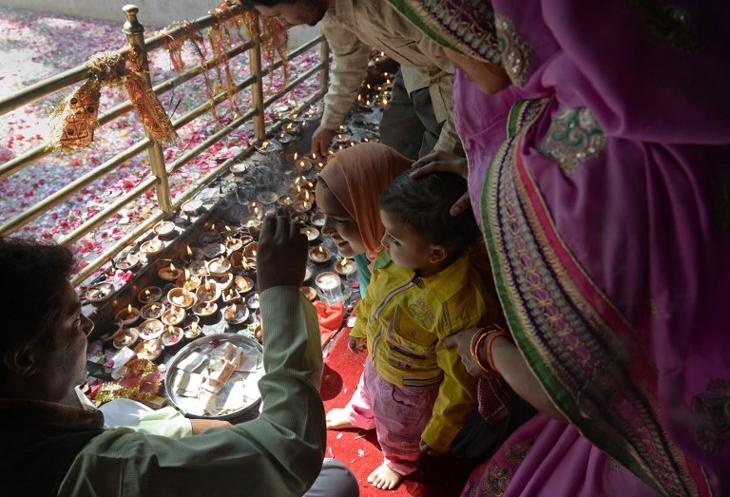 A Kashmiri Pandit offers prayers during the annual Hindu festival at the Khirbhawani temple in the village of Tullamulla (AFP PHOTO / TAUSEEF MUSTAFA)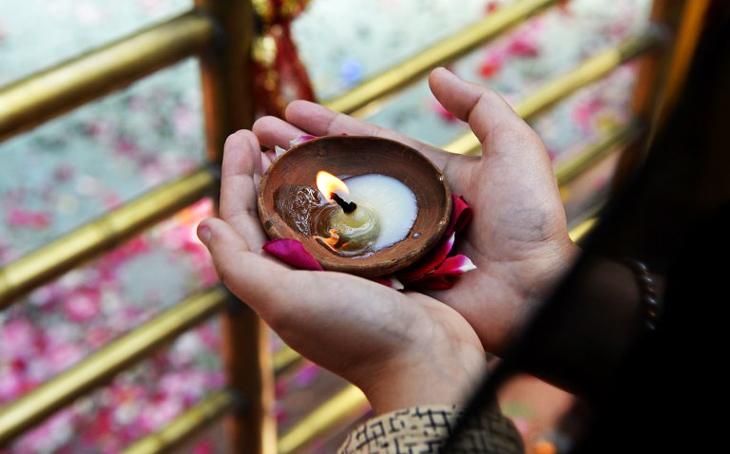 A Kashmiri Pandit offers prayers during the annual Hindu festival at the Khirbhawani temple in the village of Tullamulla (AFP PHOTO / TAUSEEF MUSTAFA)