In photos: Kaziranga submerged as NE flooding brings death and despair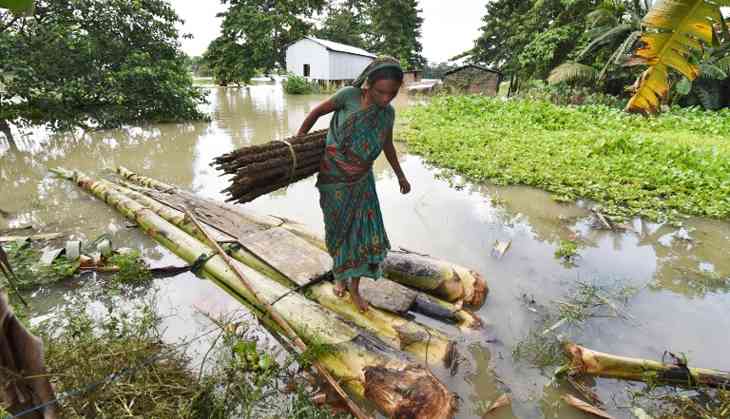 An Indian woman carries cow dung, on a raft through floodwaters in Buraburi village in Morigoan district in the NE state of Assam. At least five people were killed and 10 missing after a massive landslide buried homes in a remote village in NE India. (AFP/ Biju Boro)
Incessant rains are currently wreaking havoc on different states in North East India, with Assam and Arunachal Pradesh the worst affected. Flash floods in Assam have displaced thousands of people in the state, with as many as 40 people feared dead until now. The widespread destruction has left 2,498 villages under water, and damaged almost 1.4 lakh hectares of crop area.

The floods were triggered due to the overflowing of the Brahmaputra river and its tributaries, which have been flowing well above the danger mark for days now. Amongst the 23 districts affected, Lakhimpur, Dhubri, Dibrugarh, Sonitpur and Majuli have been the most severely damaged.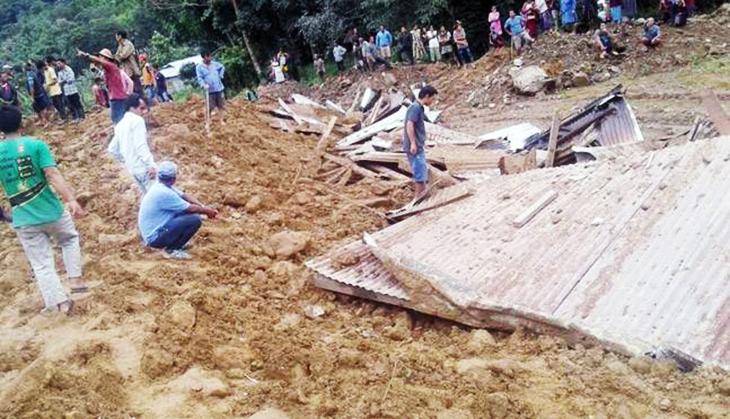 Landslide in Arunachal Pradesh's Papum Pare district (ANI)
According to Assam State Disaster Management Authority (ASDMA), more than 70% of the Kaziranga National Park has been submerged and nearly 8,82,315 animals have been affected. In addition, two female hog deer and one male swamp deer have reportedly drowned in the Northern Range thus far. Meanwhile, the authorities have sought the help of anti-poaching camps to in order to safeguard the one-horned rhinoceros.

Relief efforts are currently underway as authorities are busy distributing rations and items of necessity amongst 208 relief camps across the state. Meanwhile, the animals of Kaziranga have been moved to interim shelters until the rains subside and the situation stabilises.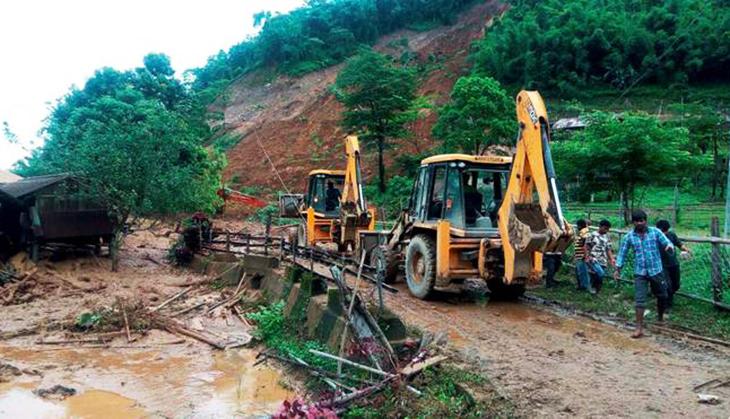 Rescue work in progress after eight houses were buried under the debris caused by a massive landslide at Laptap village under Toru Circle of Papum Pare district in Arunachal Pradesh. (PTI)
Arunachal Pradesh has also been drastically affected by the ongoing downpour. A massive landslide hit the district of Papum Pare in Arunachal Pradesh, where as many as 14 people are feared dead. In addition, roads are blocked and communication services hampered in many parts of the state, including West Siam and Tawang.

Local rivers in the state such as Yomgo, Barapani, Senki View and Chandranagar are all flowing above the danger mark. Worryingly, the Indian Metrological Department has predicted more rainfall in the coming days, even as locals living along the river banks have been shifted to interim relief camps.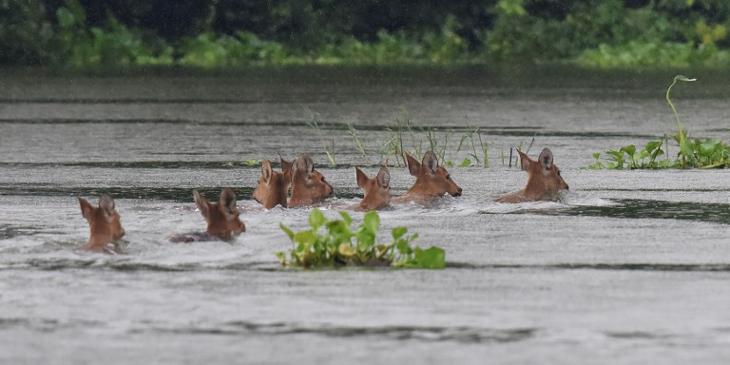 A herd of Indian hog deer swims through flood waters at Kaziranga National Park, about 250 kilometres east of Guwahati. (AFP/ Biju Boro)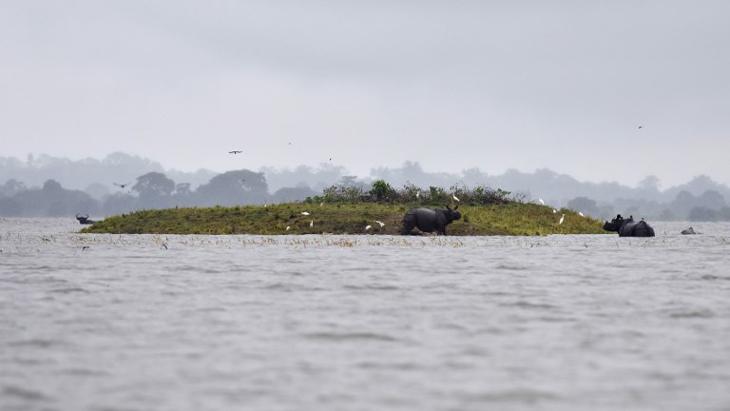 Indian one-horn rhinoceros take shelter from flood waters on higher land at Kaziranga National Park, about 250 kilometres east of Guwahati. (AFP/ Biju Boro)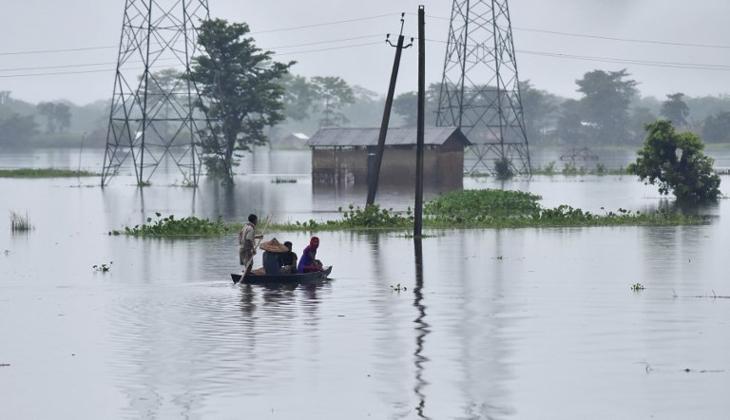 Indian villagers travel on a boat through a flooded village near Kaziranga National Park, about 250 kilometres east of Guwahati. (AFP/ Biju Boro)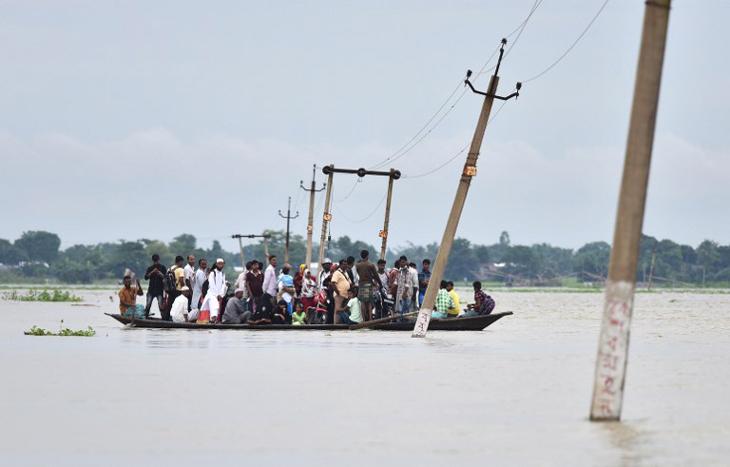 Indian villagers travel by boat through floodwaters in Balimukh Ashigarh village in Morigoan district, in India's northeastern state of Assam. Floods have affected 350,000 people living across 13 districts in Assam as the annual monsoon rains continue to cross the Indian sub-continent. (AFP/ Biju Boro)