In photos: Floods wreak havoc in Rajasthan and Gujarat, thousands stranded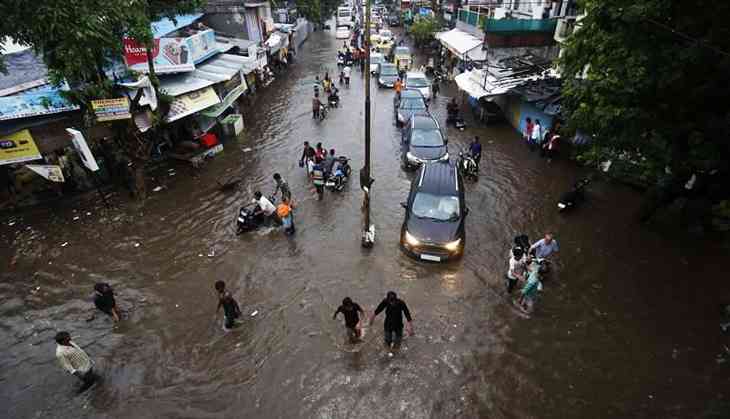 Three days of incessant rains and flash floods have caused havoc in Rajasthan and Gujarat. At least five people have died, and more than thousands have been left stranded. (PTI)
Three days of incessant rains and flash floods have caused havoc in Rajasthan and Gujarat. At least five people have died, and more than thousands have been left stranded.
In Gujarat, some of the worst affected areas include Banaskantha, Patan, Rajkot, Surendranagar, Ahmedabad, Morbi, Gandhinagar, Kutch, Mehsana and Valsad. Meanwhile, Mount Abu, Sanchor and Jaloreare the worst-hit regions of Rajasthan.
Rajasthan: Army rescued 6 people in flood hit Sayala Village in Jalore district pic.twitter.com/9xdu7Ngmbp

— ANI (@ANI_news) July 25, 2017
Rajasthan: Army rescued 31 people from flood affected areas in Pali distt's Pawata, y'day; distributed food& medicines to aid flood victims. pic.twitter.com/WPy6knqXxd

— ANI (@ANI_news) July 25, 2017
National highways and trains have been adversely affected in both the states. In fact, the Gujarat government has declared a state of high alert following the widespread flooding.
According to authorities, the overflowing of the Dantiwada and Sipu dams has worsened the situation.
The National Disaster Response Force (NDRF) and the Indian Air Force have been called into action to aid the rescue efforts.
As of now, more than 200 people have been rescued, while hundreds of others have been relocated to safer areas.
The Indian Meteorological Department has predicted heavy rainfall for the cities of Ahmedabad, Gandhinagar, Anand, Surat, Valsad, Dahod and Aravalli in the next 24 hours.
Heavy rain, floods wreak havoc in Gujarat: Visuals of Sabarmati River in Ahmedabad. pic.twitter.com/5JkThemAKi

— ANI (@ANI_news) July 25, 2017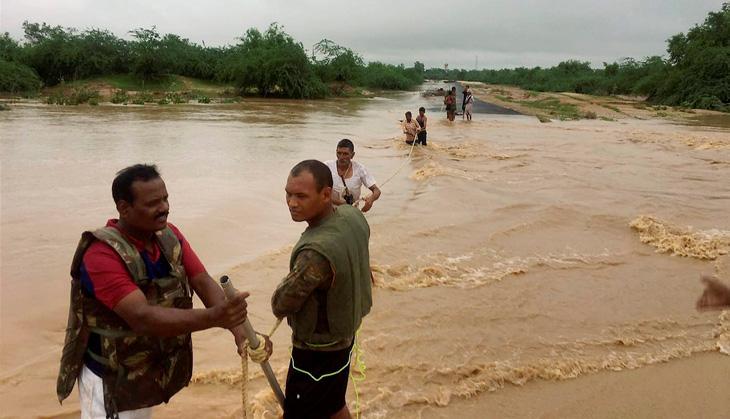 Army personnel carry out rescue operation during floods in Rajasthan on Tuesday. (PTI)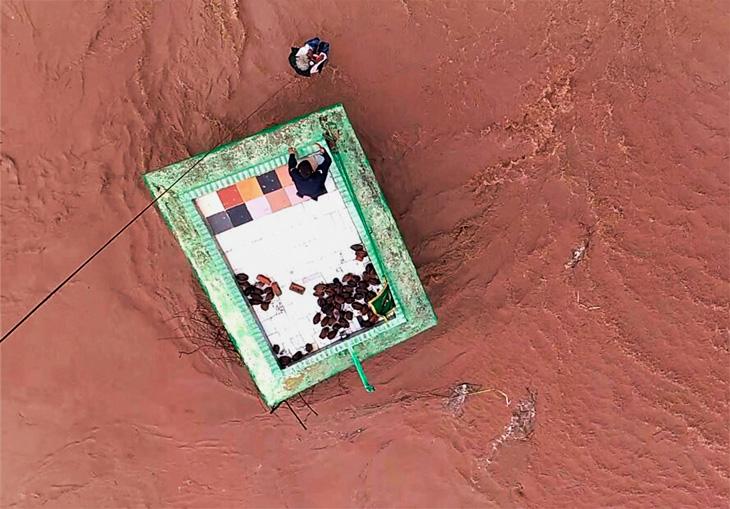 Three days of incessant rains and flash floods have caused havoc in Rajasthan and Gujarat. At least five people have died, and more than thousands have been left stranded. (PTI)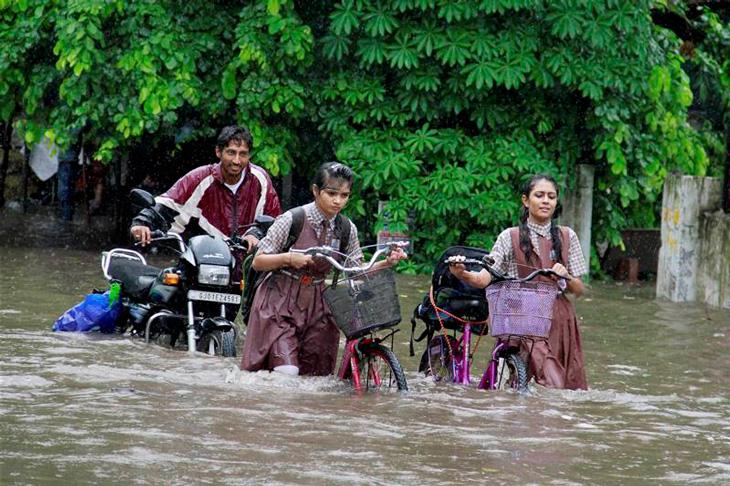 National highways and trains have been adversely affected in both the states. In fact, the Gujarat government has declared a state of high alert following the widespread flooding. (PTI)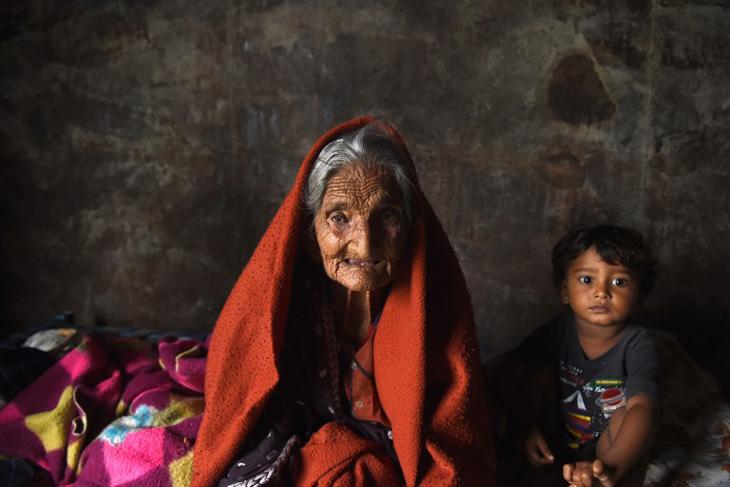 Indian elderly woman, Bachiben Katia, some 105 year old looks on as the family take refuge in a railway compartment of a goods train as they lost all household items due to floods, at Maliya Miyana railway station, in Maliya town, in Morbi district, some 200 kms from Ahmedabad. (SAM PANTHAKY / AFP)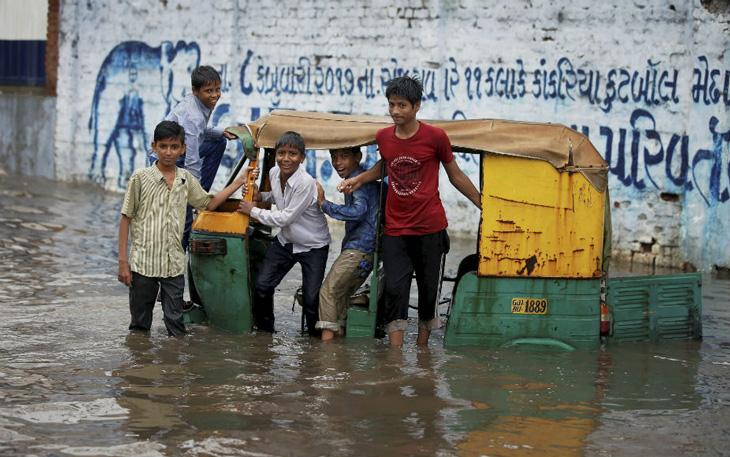 The Indian Meteorological Department has predicted heavy rainfall for the cities of Ahmedabad, Gandhinagar, Anand, Surat, Valsad, Dahod and Aravalli in the next 24 hours. (PTI)