Holi Special Train: Big trouble for passengers! IRCTC cancelled these express trains till 31st March; see the list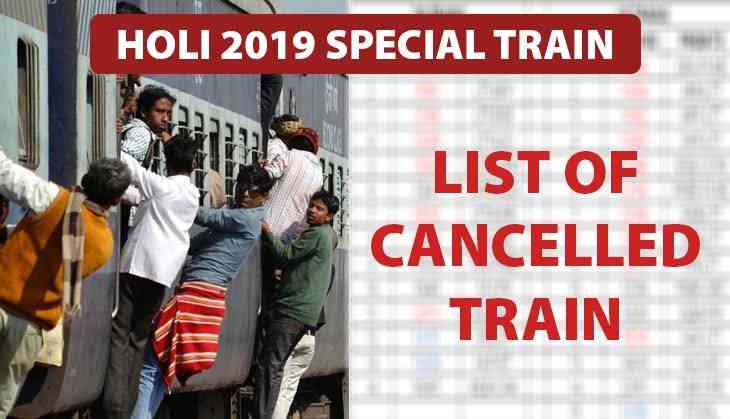 It must be bad news for the Indian Railways' passengers as they will have to face a big problem while going home this Holi season. Because the seats in the trains are already reserved in most of the trains due to which Indian Railway Catering and Tourism Corporation (IRCTC) have to cancel several trains till 31st March. At the same time, the fare of airways also become expensive. Due to which, commuters will have the only option to go to their hometown either via a bus or train.
Earlier, Indian Railways has also cancelled many trains due to heavy fog till 15th February. Now, the cancellation has been extended till March end. Due to the decision, thousands of passengers will have to face a lot of problems. Especially, the North and North-eastern Railway administration had cancelled dozens of trains due to the bad weather.
It included the trains going towards Jammu and Punjab. Indian Railways has cancelled these trains till 15th February and due to which passengers had made reservations after 15th February. But, now the dates have been extended, therefore, there will be a major shock for the passengers.
Check out the names of trains that have been cancelled by IRCTC:
Railways have cancelled several trains like Janata, Gomti, Double Decker train, Farakka express, Amrapali and Baruni Express, all have been cancelled till 15th February. But now, the cancellation date for these trains has been extended till 31st March.
Also read: IRCTC General train ticket online booking: Why to stand in long queue? If you can book 'general' train tickets online; here's how