Haryana: Over 250 Maharshi Dayanand University students booked for rioting and attempt to murder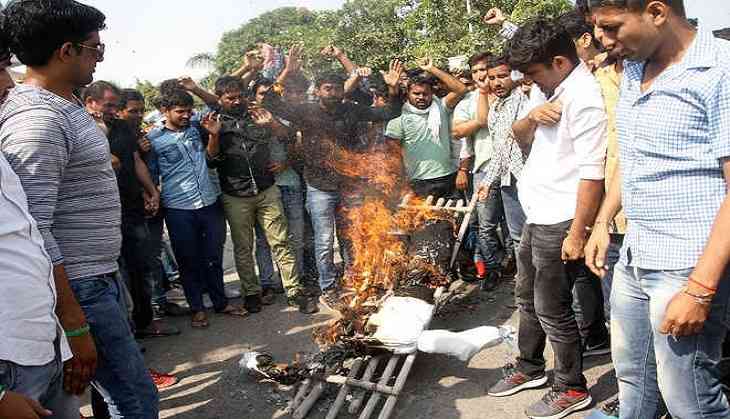 Over 250 students of Maharshi Dayanand Univeristy (MDU) have been booked by Rohtak police for rioting and attempt to murder.
The case has been filed a day after the students clashed with police during their ongoing protest against the indirect form of student union elections of student union elections in Haryana universities. Student elections are scheduled to take place on October 17.
Speaking on the incident, Devender Kumar, SHO of the PGIMS police station, said "The students threw glass bottles and pelted stones on police. That is why Section 307 was also added in the FIR".
Other Sections are 146, 147, 148 and 149.
According to SHO, the name of 22 students have been mentioned in the FIR while more than 200 are unidentified and currently being identified through video recordings of the incident.
Two girls and president of Indian National Students Organization Predeep Deswal were also named in the FIR.
Nine out of 11 student unions were holding a protest against the government over indirect form of elections that are to be conducted in Haryana universities after a gape of over two decades.
On Friday the campus was blocked by the student unions when police intervened and lathi-charged. The police detained many students to let happen any untoward situation and two dozen students got injured.
Meanwhile, the student union is protesting against the government on Saturday and burnt effigies of MDU vice-chancellor (V-C) Bijender Punia for allowing police enter the campus.
Also read: After Mughalsarai junction, now Uttar Pradesh CM Yogi Adityanath wants to change the name of Allahabad; this is what it can be renamed