Got beef? Chhattisgarh has 56 'authorised cow-vigilantes' and thousands of fakes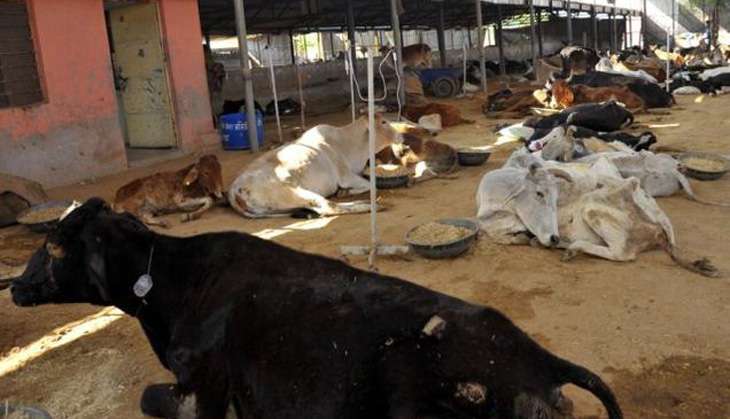 After Prime Minister Narendra Modi 'lashed out' at those spreading terror in the name of gau raksha at the recent at Town Hall in Delhi, Chhattisgarh's state Cow Commission has sprung into action.
The commission has gathered data on authorised cow vigilantes and found that the state government has licensed only 56 gau rakshaks. The list including their names is being sent to all district police superintendent offices and anyone whose name is not on the lost will be considered a fake gau rakshak.
Also read - Una effect: Dalit rage forces Modi to take Gau Rakshaks by their horns
Over the last few days, many gau rakshak groups have created headlines nationally for their activities. In Chhattisgarh, gau rakshaks have appeared in large numbers in Raipur, Durg, and Rajanandgaon to Jagdalpur, and all are against the consumption of beef.
Gaushala extortion
The president of Chattisgarh State Cow Commission, Vishweshwarkk Patel says, "In order to tell a genuine gau rakshak from the fake ones, we have started keeping the details of authorised gau rakshaks. Recently, a gaushala of a so-called gau rakshak was asked to close."
Gaushalas have become an easy way for many influential people with political connections to receive donations from the Commission. All they have to do is open one in the name of protecting the cow, but in turn end up grabbing a slice of the government fund.
According to government records, 96 gaushalas are running in Chhattisgarh that are looking after 27,411 cows. But in reality, it's a way to grab government land. Even the tradition to make donation for cows is still flourishing.
According to the Commission, there are 18 gaushalas in Raipur and Janjgir-Champa; 16 in Mahasamund district; 8 in Rajdandgaon district; 7 in Balod; 4 in Gariband and Korba districts; 3 in Dhamtari and Raagarh districts and just the one in Durg district.
But even though there are two large gaushalas in Raipur, you can still see cows dying on the streets in large numbers. The Commission, so far, has given Rs 93 lakh to Banjaridham gaushala and Rs 73 lakh to Mahavir gaushala, but even so, stray cows wandering in the street during the rains cannot be accommodated in these gaushalas.
The 'cow catchers' crew of the city corporation has confirmed this. President Haribhai Joshi said, "Our gaushala is already full, yet the corporation is sending sick and wounded cows to us."
Similarly secretary Lalit Singhania of Mahavir gaushala says, "With the milk-yielding cows occupying our gaushala there is no room for the wandering cows. In fact, there is danger of disease spreading because of these stray cows."
Edited by Aleesha Matharu
More in Catch - Haryana cow commission has Gau Rakshaks as members and a Rs 20 crore fund
Gau Raksha Dal chief Satish Kumar booked in crackdown on 'cow vigilantes'