Girl student a hero in Bhopal, child labourers declared adults in Alwar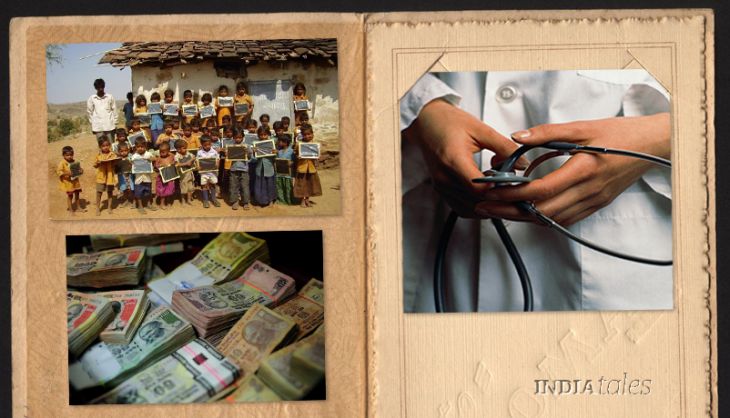 01
Grave error: Alwar hospital labels 41 rescued child labourers as adults
Sometime ago, activists rescued 31 young girls and 10 boys working under hazardous conditions in the spinning mills of Matila Nahar, Alwar.
But when they were taken to the city's government hospital for check-ups, it declared them adults. This despite educational and other records showing all the children as under 18.
The doctors are sticking by their findings. "Our medical jurists have verified the ages of the children on dental, physical and radiological basis," said Ravi Mathur, who sits on the hospital's medical board.
READ: Man killed over 'mortgaged wife' in Haryana, women find few jobs in MP
However, the errors in their report are too glaring. For instance, three sisters have been shown to be born in the same year.
According to the rules, birth and educational records gets precedence over medical reports in ascertaining the age of child labourers. The medical report is admissible only when school or birth certificates are not available.
Rajasthan's child rights activists are outraged that the doctors essentially sought to absolve the mill owners of any blame for employing children for hazardous work, and are seeking action against them.
02
Sorry state: 37% teacher posts vacant, 77% schools without principals
In a shocking disclosure, the Rajasthan government has told the high court that 37% posts of teachers in the state's government schools are lying vacant.
That's not all. According to the report submitted to the court, nearly 77% of the schools are functioning without full-time principals.
Rajvendra Saraswat, the amicus curiae in the case, had earlier told the court that most government schools in Rajasthan "lack even basic facilities such as drinking water and sanitation". He had cited several media reports to back up his claim.
The high court has now directed the government to fill all the vacancies before 30 June 2016 and "ensure that all teachers are regular in their duty".
It has ordered the state to "provide books in all these schools before the start of the new session" and "see to it that there is accountability" in schools with less than 75% result.
The state must also ensure, the court added, that its schools have adequate classrooms, drinking water, toilets and playgrounds.
The government has to submit a compliance report to the court by 26 March next year.
03
Bhopal student got double her scholarship money. Guess what she did?
The honesty of a young student has become the talk of the town in Bhopal.
Khushbu Pandey had passed her Class 12 from the government-run Subhash Utkrisht Uma Vidalaya with 88% marks. This earned her a state scholarship of Rs 25,000. The money was deposited in her bank account nearly two months ago.
ALSO READ: Robber takes 900 cops to catch, Bhopal elders fix 'blessing fee' for priests
However, when she went to the bank a few days ago, Khushbu found Rs 50,000 in her account.
The extra Rs 25,000, it turned out, had been mistakenly credited into her account by the administration. Khushbu decided to return the money, earning praise all around.
She says she is content with her scholarship and plans to buy a laptop with the money.
Khushbu trashes the perception that government schools don't provide good education.
"People think that quality education is not possible in government schools because they lack infrastructure. But I passed my 12th exam with flying colors under the guidance of government teachers," she says. "I am now doing my B.Sc from the government college here and I am quite happy with it."
More in Catch:
Apocalypse now: in less than 10 years, antibiotics may be useless
Chai pe charcha: a Barcelona author desperate to save Darjeeling tea
Aamir Khan's complainant is a total publicity freak. We know. We spoke to him.
Peter Mukerjea's remand extended: CBI says financial angle 'crucial'