Gilgit-Baltistan issue has separatists, New Delhi & Hizbul chief all on the same page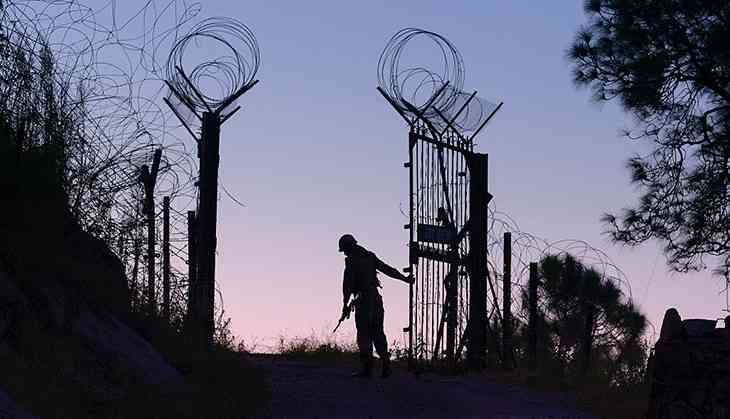 (Gurinder Osan/Hindustan Times/Getty Images )
Never imagined New Delhi and Kashmiri separatists could be on the same page when it comes to an issue with regard to Pakistan? Well, sometimes we must revise our opinions.
A day after New Delhi termed the attempt by Pakistan to declare Gilgit-Baltistan its fifth province "entirely unacceptable", a joint Hurriyat statement used more or less the same wording to caution Pakistan against any such move.
"Any proposal to declare Giglit-Baltistan as fifth state of Pakistan is unacceptable. We reject any idea of merging of any part or division of the state," read a part of the joint statement issued by Syed Ali Geelani, Mirwaiz Umar Farooq and Yasin Malik. "Kashmir, Ladakh, Jammu, Azad Kashmir and Giglit Baltistan is a single entity. Both India and Pakistan have no authority or right to alter the geographical status of state."
On the same page
But both the statements are underpinned by a fundamentally divergent political position on Kashmir. Separatists are alarmed that a provincial status for Gilgit-Baltistan will impact Kashmir's "disputed status" and encourage India to change political status of its part of the state.
"People in Jammu & Kashmir have always regarded and accepted the role of Pakistan as a party to the issue," the statement said, "However any step which may hamper the disputed status of Kashmir is unacceptable."
The statement was issued following deliberations among Geelani, Mirwaiz and Malik on 16 March. "We decided not to issue separate statements on the development. Hence the wait for some days till the leaders could get time to hold the meeting," Hurriyat G spokesman Ayaz Akbar told Catch.
Earlier, Hizbul Mujahideen supremo Syed Salahuddin also warned Islamabad against the change in status of Gilgit-Baltistan.
"Such a step would weaken the disputed status of Jammu & Kashmir at the United Nations," Salahuddin said. "In the event of any such move by Pakistan, India will get a legal and moral pretext to claim the whole of Kashmir."
A united front
However, political and armed separatist groups are not the only ones opposing this proposal. Across Kashmir, opinion is by and large unanimous, something which is reflected on social media.
"Government of Pakistan should avoid creating hatred in the heart of Kashmiris. Stop dividing Kashmir. Legally Gilgit Baltistan is part of Kashmir," posts Qaiser Javed on his Facebook post. "Stop playing with our land. Its fate will be decided by Kashmiris. Who are you to divide us?"
Mainstream parties have also piped in with their statements. Junaid Mattu, the spokesman for the major opposition party National Conference said Islamabad was undermining its own case on Kashmir. "Pakistan imposing its sovereign writ by declaring Gilgit-Baltistan as its 5th Province contradicts Pak's argument on the Kashmir Issue," Mattu tweeted.
Cause and effect
These reactions come in the wake of Riaz Hussain Pirzada, Pakistan's minister for inter-provincial coordination, telling Geo TV that a committee headed by Advisor of Foreign Affairs Sartaj Aziz had proposed giving the status of a province to Gilgit-Baltistan.
"The committee recommended that Gilgit-Baltistan should be made a province of Pakistan," Pirzada said on 14 March, adding that a constitutional amendment would be made to change the status of the region.
The urgent need to do this has arisen from the requirement to provide legal cover to the Chinese investment in a region, which is the entry point for the $46 billion China-Pakistan Economic Corridor (CPEC). As of now, the unsettled political status of the province that was once a part of undivided Jammu & Kashmir is complicating the work on the mega project.
According to the official Pakistani position, Gilgit-Baltistan and Pakistan Occupied Kashmir are not an integral part of its territory. It sees both the regions as disputed along with Indian part of J&K and seeks a final settlement through a plebiscite according to the UN resolutions on the state.
As a result, a convoluted constitutional arrangement binds Pakistan to Gilgit-Baltistan. This has now become a source of legal complications in the execution of the CPEC projects in the region.
India has only further complicated the matters for both Pakistan and China by raising objections to the passage of economic corridor through a part of its territory.
The region
Earlier in 2009, Pakistan had attempted to streamline its constitutional relationship with Gilgit-Baltistan by letting the people elect their government. The Empowerment and Self Governance Order issued by the federal government enabled creation of an elected Gilgit-Baltistan Legislative Assembly and Gilgit-Baltistan Council.
The region thus acquired de facto province-like status without constitutionally becoming part of Pakistan. This enabled nearly 1.5 million people to elect their chief minister and governor for the first time.
The region's first ever elections were held in 2009 and the Pakistan People's Party was voted to power. However, real power has continued to be vested in the Ministry of Kashmir Affairs and Northern Areas which has traditionally administered the area, which has only reinforced the public disaffection against Islamabad.
The proposed provincial status to the region is an attempt to upgrade the 2009 federal order. But as the opposition to it both in PoK and J&K will tell you, it is easier said than done. Its fallout on the complexion of the lingering Kashmir issue will be far-reaching.
"If Pakistan unilaterally makes a disputed part of Kashmir as its integral part, who will stop India from doing the same in its part of Kashmir," said a separatist leader. "It is therefore important that Islamabad thinks through the proposal and takes on board its long term detrimental fallout on Kashmir cause".
Edited by Aleesha Matharu