Education isn't just HRD. We must create citizens, not just professionals: Sisodia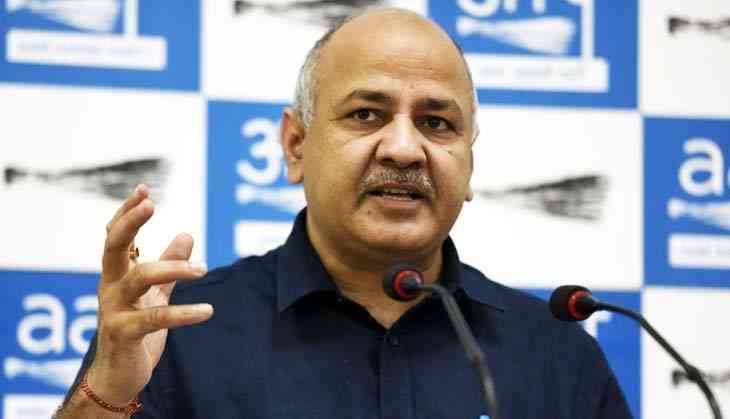 (Sonu Mehta/Hindustan Times via Getty Images)
Delhi Deputy Chief Minister Manish Sisodia, who also handles the education portfolio, said on Wednesday said that India needed an education ministry as opposed to a Human Resources Development ministry.

Speaking at the Delhi Education Summit organised by ASSOCHAM, Sisodia said, "It is good that education is being discussed across the country, but it should also be decided what we want from education. We do not even have a dedicated Union ministry for education in our country as the work in the education sector is being taken care of by the Ministry of Human Resource Development."

Since the ministry of HRD ministry is solely dedicated to various aspects of education in the country, one could be confused by the minister's comment. However, Sisodia elaborated on what he meant.

Speaking to Catch, he said, "The department that takes care of education in India, we have named Human Resource Development ministry. And that is exactly what it does. It doesn't educate."

"Education and human resource development are two separate things. The purpose of education cannot be limited to just human resource development. That should just a part of education but it cannot define education. Unfortunately, human resource development is what is left of education in this country," Sisodia said
"Holistic education is not the aim. Skill development, professional and technical education is valued as opposed to focusing on holistic education of liberal arts, science, commerce, research and so on," he added.

The minister further explained, "Education focuses on overall enhancement of the intelligence of a person, not just in terms of profession, but in all aspects of life. Intolerance, violence, pollution, indifference in society is a result of a failed education system. We are making ample number of professionals, but our education system does not encourage citizens to live as responsible, intelligent and liberal human beings."

"When I say that we must have an education ministry in India, I do not mean that we must only change the name of the Human Resource Development ministry, but change our education system to create intelligent liberals capable of succeeding in any profession they chose and that's where we are failing."

Sisodia also spoke to Catch about the growing trend of privatisation of school education in various states and called it "a failure of state governments" and "a blatant violation of the Indian constitution".

Speaking about the recent news of Rajasthan and Punjab governments shutting down thousands of primary and secondary schools, Sisodia said, "It is so unfortunate that state governments instead of dedicating more money to improve the conditions of primary and secondary government schools, are choosing to instead shut hundreds of them down. It is a failure of political leadership".
"If governments can't use the tax payers' money to protect the basic fundamental right to education of the people of this country, why should citizens pay taxes at all? You are essentially telling parents - please put your children in private schools because we can't provide quality education in the state. You are making citizens pay for something that the Constitution of your country has made free for you. This is a blatant violation of the Constitution," he stressed.

He also questioned the rationale given by the state governments that not enough students have enrolled in these schools.
"If there aren't enough students, why are private schools mushrooming all over your states? When you can't provide quality education, obviously enrollment will decrease. It is the responsibility of the government, that if even one student is enrolled in a government school, all facilities should be there to educate that one student. If you can't ensure such basic needs please dissolve your government," he said.
"Governments are washing their hands off by handing schools over to private players. Action must be taken against these governments," he demanded.