ED attaches Zakir Naik's assets for money laundering, NIA issues fresh summons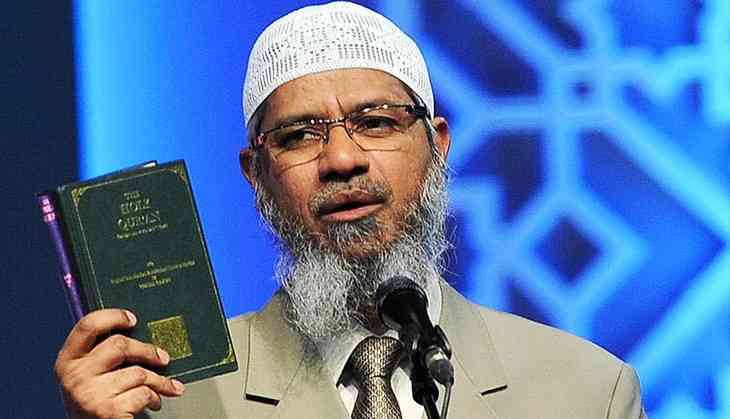 Televangelist and Islamic preacher Zakir Naik is in for more trouble. In fresh action against his Islamic Research Foundation (IRF), the Enforcement Directorate (ED) has attached assets worth Rs 18 crore belonging to Naik and his associates under the Prevention of Money Laundering Act (PMLA).
Apart from the ED, the National Investigation Agency (NIA) too has issued a fresh summons to Naik. The decision was taken after one of his close aides revealed that he used bank accounts of the IRF for terror-related activities.
In a fresh notice to Naik, the NIA has asked him to appear for questioning on 30 March.
The NIA and ED have decided to attach his remaining properties if Naik fails to appear before the investigating agencies. Naik owns 13 properties in the Mazgaon area of Mumbai, and 18,000 sq yard agriculture land in Raigad district.
How it began
Naik came in the eye of storm after it surfaced that two of the attackers involved in the Dhaka bomb blasts in July last year were inspired by his speeches. A Facebook post by Rohan Imtiaz, one of the suspects who carried out the terror attack at the Holey Artisan Bakery in Dhaka, mentioned Naik.
It was after this revelation that security and investigation agencies in India jumped into action and began an inquiry against Naik and the IRF. Naik was out of India when the incident happened, and is yet to return, despite several summonses by the NIA. After investigating the literature, audio and video recordings of Naik's speeches, the investigation agencies decided to take action against him and his organisation.
Naik was in Saudi Arabia when the controversy broke. In several messages after the incident, he claimed innocence, and said would prove it once back in India. However, he never returned to India.
Sleuths claim evidence against him
Investigation agencies claim that Naik diverted the donations received by his NGO for terror activities. "Naik has been on the radar of investigation agencies for long. He used to organise huge conventions on Islam in Mumbai. These events were used as platforms for those who wanted to accept Islam. He would manage to get Hindu youths to convert to Islam, claiming that they were enlightened by his speeches. But all this was an eyewash to mislead the youths," said a senior IB official, who did not wish to be named.
He said the IRF too had been under surveillance for a few months. But no action was taken as there was no concrete evidence about money laundering or other anti-national activities. "However, when the Dhaka bomb blast controversy happened, agencies began thorough investigations and collected the evidence," he said.
Naik's channel Peace TV had over 200 million viewers, and 14 million people followed him on Facebook. "One can anticipate his intentions from the fact that his channel Peace TV ran in Urdu, Bengali and Chinese languages. He claims to be follower of South African preacher Ahmed Deedat," the officer said.
The NIA recently arrested one Atif Muzzafar on charges of terror activities, who confessed that he was inspired by the speeches of Naik. Sources said Muzaffar had told the investigating officers that those behind the Kanpur blasts too, were inspired by his speeches.
Apart from being an inspiration to the youths to take up terror, sources in the ED said Naik used his NGO as a tool for money laundering by way of hawala transactions. "Huge amounts, to the tune of several crores, have been transferred overseas using bank accounts of Naik's sister and wife," sources said.