Demonetisation Q&A: govt answers in Parliament reveal startling facts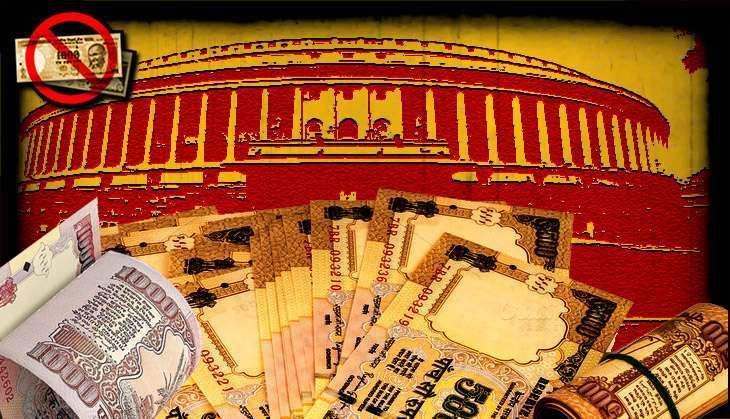 Parliament is currently witnessing a furore on the demonetisation drive started by the Narendra Modi government. Adjournments are a daily occurrence and Opposition unity is strong, as the government has spectacularly failed to answer the Opposition's questions on the fast-spreading economic chaos.
However, amid all these, the basic legislative duty of parliamentary questions and answers goes on. So what questions are the parliamentarians asking about demonetisation, and what are the Finance Ministry's answers? Here is a look:
The total value of the top 20 bad loans, or Non-Performing Assets (NPA), belonging to public sector banks, as of June 2016.
The highest share of NPA to total advances belongs to the Indian Overseas Bank.
The highest NPA has been given to the basic metal and metal products sector, followed by the textile sector.
A total of 190,410 properties have been seized by public sector banks under the Securitisation and Reconstruction of Financial Assets and Enforcement of Security Interest Act during the last three years, in a bid to recover loans.
The question was raised by Kamal Nath of Congress and C Puttaraju of Janata Dal (Secular).
Total value of counterfeit currency seized by officials across India from 2013 to September 2016. The demonetisation drive is mainly aimed at reducing fake notes.
On an average, about Rs 40 crore worth of fake notes are seized in India every year.
The number of fake note pieces seized on an average per year is about 8 lakh.
The World Bank estimates that in 2007, India's shadow economy was 23% of the GDP.
The question on fake notes was raised by Rekha Verma and Pankaj Chaudhury of the BJP.
Number of Indians against whom action under the Income Tax Act, 1961, has been taken by the government, for holding Hong Kong Shanghai Banking Corporation accounts in Switzerland to avoid tax.
Similar action has also been taken against 12 trusts, involving 26 people of Indian origin.
''Disclosure of information regarding specific taxpayers is prohibited except as provided under section 138 of the Income-tax Act, 1961. Further, information received under the provisions of Double Taxation Avoidance Agreements/Double Taxation Avoidance Convention is governed, inter alia, by the confidentiality clause in such instruments," said the government, when asked for details of account holders.
This question was raised by Baijayant Panda of the Biju Janata Dal.
Number of cases registered by the Enforcement Directorate under the Prevention of Money Laundering Act from 2013 to October 2016.
As of October, 2016, properties worth Rs 18,866 crore have been seized by the government under the law.
This question was raised Prataprao Jadhav of the Shiv Sena and Harishchandra Chavan of the BJP.
Foreign assets disclosed under the new Black Money Act during the three month window for individuals and entities to come clean.
A total of 648 declarations were made, and Rs 2,476 crore tax and penalty was collected.
During this three month period, the Income Tax department filed 1,514 complaints, conducted searches in 1,242 groups and seized undisclosed assets worth Rs 2,029 crore.
This question on the income declaration scheme was asked by Atish Chandra Dubey (BJP), Udaypratap Singh (BJP), Kaushalendra Kumar [Janata Dal (United)] , Sharad Tripathi (BJP) and Rakesh Singh (BJP).
Edited by Shreyas Sharma
More in Catch
Rulers always protected Bihar's Sonpur fair. Modi's note ban has destroyed it
Farm to factories, brick kilns to cane crushers. Demonetisation pinches all
Note ban leaves foreign tourists stranded & cashless, Bengal tourism sees a 50% drop