DCW's 181 helpline: where women rush to protect women in danger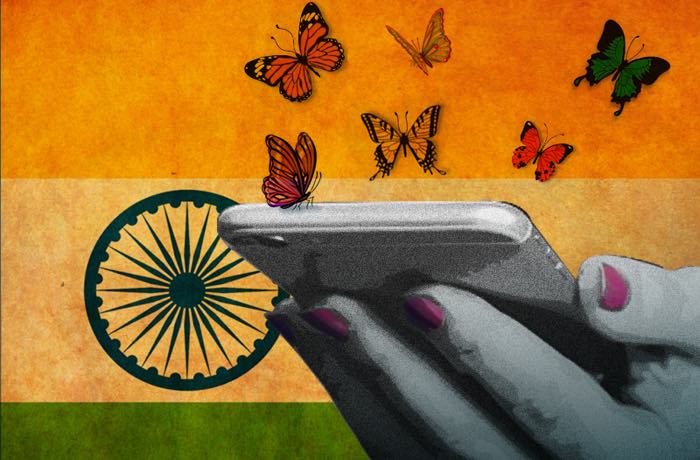 The helpline
Victims of abuse should dial 181 - the Delhi Commission for Women\'s helpline
22 women-driven cabs have been assigned to rush to the rescue of victims
This is a collaboration between DCW and Sakha cabs
More in the story
How does the helpline work?
Who will protect the protectors?
Meet Malti one of the 22 cab drivers working for the helpline
If you are a woman living in Delhi and you're facing abuse of any kind, there is a better number to call than 100 - the Delhi Commission for Women's 181 helpline. Although the helpline itself was officially handed over to the DCW last month, it's beefed up version was launched on international women's day by the commission's chief Swati Maliwal at its annual awards ceremony.
The helpline was originally launched by after the December 2012 gang-rape by the then Chief Minister Sheila Dikshit. It is reported to have received 12,75,000 calls between 2013 and 2015, while 6,66,000 cases of abuse were registered.
Read: Delhi is not safe. But it's getting a super-progressive women's rights charter
Under the DCW, the helpline has been promised a makeover. A key initiative is the announcement of 22 DCW cars, all driven by women, who will reach the door step of the abused within minutes of the complaint to the helpline. The initiative is a tie-up with Sakha Cabs, a women-driven cab service and social enterprise launched across 5 cities in India in 2009.
Action 181
The 181 helpline currently comprises three 7 member teams working on 3 shifts to cover 24 hours. When a call comes in, the person answering will immediately transfer the call to a counsellor. The counsellor will assess the seriousness of the complaint and decide what is to be done. She will then reach out to the 2 cars parked in her district. 22 cars will be equally divided across the 11 districts in Delhi. In serious cases such as gang-rapes, the police is immediately notified and kept in the loop.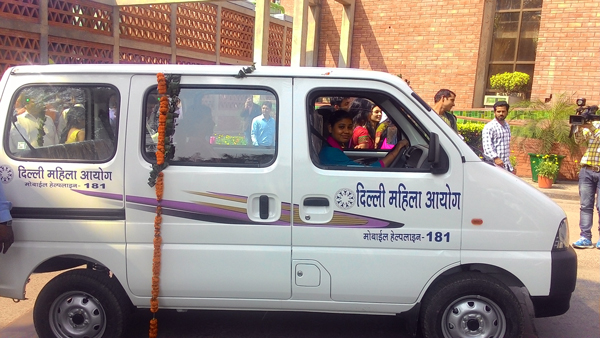 Reaching the victim is often a coordinated effort. The DCW says it provides the necessary support structure to give immediate redressal. Once the counsellor reaches the victim, her first role is to defuse the situation and then follow it up with necessary action. This could either mean helping the victim file an FIR, rush her to a hospital or even move her to a shelter home.
Women to the rescue
Malti is a 36 year old mother of three, living in Delhi's Biswas Nagar. Wife of a daily wage labourer, she did some thread cutting work to make ends meet.
In 2013, she found a pamphlet doing the rounds in her locality asking if women there wanted to become trained chauffeurs at no charge. Being poor, she decided to check it out. Six months later, Malti became one of Delhi's few lady chauffeurs.
"It was scary at first. I was scared of traffic jams and driving on the main road, but I soon picked up," she says, smiling.
The helpline received 12,75,000 calls between 2013 and 2015, and registered 6,66,000 cases of abuse
Can her husband drive? "No. He just learnt to drive a e-rikshaw but not a car. Which is why he is so proud of me," she laughs.
She got placed at Nissan and drove cars in and out of the service station. Today she is one of the drivers of the 22 new DCW vans which will rescue women all over Delhi.
But what if she has to deal with a violent situation or a place of gang abuse? Will she be safe?
Malti explains that her training wasn't just about driving but about life skills. In the 6 months, she learnt Judo and Karate. "Once I and 3 other friends of mine saw a man harassing a woman on the street. We rushed to her rescue and with some of our moves, the man fled for his life," she says proudly.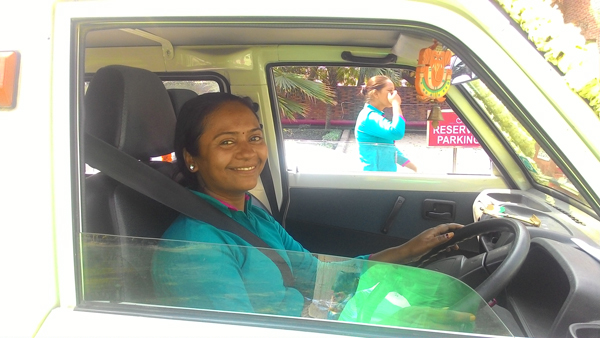 The NGO behind all of this is the Azad foundation, which trains the women in life skills and driving skills. Their sister arm, Sakha Cabs then either hires most of these women to drive cabs in cities like Jaipur, Indore, Kolkata and Delhi or places them with other decent jobs where they can put their driving skills to use.
"Most of these women come from marginalised backgrounds. Our training helps them in learning life skills, building confidence and getting dignified jobs in cities. We work most on changing their conventional mindsets about gender roles and improving their communication skills so they can stand up for themselves," says Deepanjali Bhardwaj, Chief Operating Officer of Sakha Cabs.
Read more: Delhi Commission for Women to launch special cell to help women from Northeast India
Bhardwaj says that while the arrangement with DCW will mean stepping into difficult situations, her drivers are well trained in self defence and go into the job prepared.
"There is nothing to fear. It's a wonderful thing that I can be part of rescuing other women from abuse. I've done it before and will do it again," says Malti.
Edited by Aditya Menon
More in Catch:
BJP-Cong tussle on Ishrat Jahan misses main point: was the encounter fake?
Rajya Sabha passes Real Estate Bill. 6 reasons why it's good news for buyers
Free speech? These designers are Hindu Janajagruti Samiti's latest victims
Now Zee News calls renowned poet Gauhar Raza an anti-national