CPI exhorts party cadre to fight fascist forces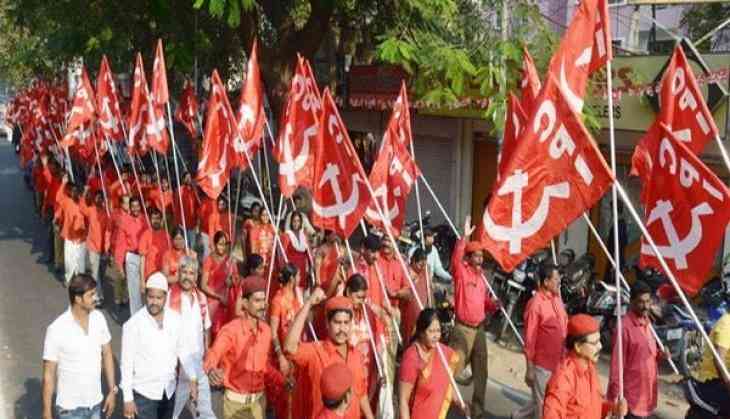 The Communist Party of India (CPI) had called upon the party cadre to fight against Bharatiya Janata Party (BJP) and Rashtriya Swayamsevak Sangh (RSS) while saying that they have to work together to 'dislodge the fascist forces from the power.'
"We are not scared of the ruling dispensations' at the Centre and in the State. We should be prepared to face jails, eat bullets to dislodge the fascist forces from the power," Chada Venkat Reddy, state secretary of Telangana told ANI.
He further cornered the Centre for not delivering electoral promises and said, "We achieved Telangana four years back and many sacrificed their lives. But after Telangana has come into formation, the Centre is ruling in an undemocratic way. Central and state government is cheating the Telangana public and didn't fulfill the promises given."
He further announced that, the CPI will protest in front of the collectors' office against the Centre on April 16.
"Also on the Telangana formation day (June 2); CPI will agitate over our demands," Reddy noted. (ANI)
Reddy was re-elected as the state secretary of Telangana at CPI Second State Congress meeting at the Exhibition Grounds in Hyderabad. Party State Assistant Secretaries Palla Venkatreddi, Komunaneni Sambasiva Rao elected him.
--ANI