Chhattisgarh forest official: chief secretary is ruining my career for a woman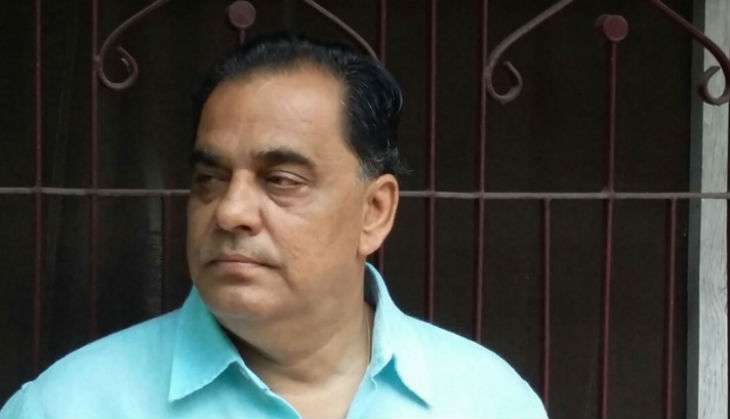 An apparent love triangle involving two senior officials has turned into an ugly spat that is embarrassing Chhattisgarh's bureaucracy.
Anup Bhalla, a 1980-batch Indian Forest Service officer, has accused Chief Secretary Vivek Dhand of scuttling his career at the instance of his alleged girlfriend. According to Bhalla, the woman in question is his ex-partner.
Also Read: Rusting frame: the bureaucracy is broken but it can be easily fixed
Bhalla had made similar allegations against Dhand over a year ago when Arvind Boaz was appointed as Principal Chief Conservator of Forests, or PCCF. The officer had then claimed that Dhand was using the woman as a "pawn" to ruin his career.
In a fix
Bhalla, who has a doctorate in forest economy, is currently serving as Chhattisgarh's Additional PCCF. On 30 August 2013, the Departmental Promotion Committee had found him eligible for promotion as PCCF.
As per the rules, his promotion was due on 1 February 2014. But it was denied to him even though there was no vigilance or departmental inquiry pending against him. At the same time, BN Dwivedi and Bhogilal Sharan, both junior to Bhalla, were promoted.
On 27 November 2014, Bhalla was handed over a chargesheet accusing him of involvement in the smokeless stove scam. Although he promptly replied to the chargesheet, no inquiry was initiated against him for the last two years.
Bhalla claims, "There was no scam in the purchase of smokeless stoves for Adivasis. Why else were the 18 accused officers exonerated after the probe? Only I was targeted because of a woman who has a close relationship with the chief secretary. Earlier, that woman stayed with me."
"I and Vivek Dhand have studied together," Bhalla continues. "He was a frequent visitor to our house when he was posted in Bhopal. He established close ties with my family at that time and I am still paying the price for it. That woman now wants to see me ruined and Dhand is in her control."
Nowhere to go
Bhalla says he has moved from pillar to post for his promotion. He has met the chief minister and written letters to the governor, the PMO and even the President, but to no avail. Recently, he approached the central environment and forests ministry, only to be told that the state government would take the final decision on his promotion.
Also Read: Sukma CJM's sacking: something is rotten in the state of Chhattisgarh
Bhalla is not satisfied. "If an All India level officer is being persecuted by the state government, where will he go for justice?" he asks. Bhalla says when he "persisted with exchange of letters with the PMO and apprised the cabinet secretary through social media and other means", he was curtly told to desist. "They told me to take my complaint to the state government. But I had approached the Centre because the chief secretary was biased against me. Now, the Centre has also shut its doors on me. Where can I go if the chief secretary has a personal grudge against me?"
He continues, "I expected justice from the central government after facing persecution at the hands of the chief secretary. I did not get justice from the PMO. I am dejected. It makes tall claims about good governance and zero tolerance for corruption. I feel these are hollow claims. The chief secretary is still insulting me. But nobody is prepared to listen to my complaints. The silence of the state and central governments is beyond comprehension."
Personal grudge?
Records accessed by Catch appear to support Bhalla's allegation that he has become the victim of a personal grudge. One of these documents, signed by Joint Secretary, General Administration Department R K Tandon, clearly states that Bhalla is eligible for promotion and that the chief minister has sanctioned the same.
The chief secretary, however, has added his rejoinder to the file, asking for a probe report from the PCCF in a case against Bhalla.
The GAD document clearly states that Anup Bhalla is eligible for promotion
In another document, GAD Secretary Nidhi Chhibber clearly notes that the DPC had found Bhalla eligible for promotion on 30 August 2013, yet the administration didn't issue orders to this effect. The chief secretary comments in a letter that a departmental inquiry has been initiated against Bhalla on 27 September 2014 and, therefore, he cannot be promoted.
Bhalla counters that a "forest officer close to the chief secretary was conducting this inquiry". He also points out that rules mandate that no inquiry should be pending against an officer at the time of the DPC meeting. Clearly, there was no inquiry pending against Bhalla on 30 August 2013 when the meeting took place and that's why his promotion was cleared. He claims that inquiry was initiated later with the sole motive of scuttling his promotion.
All attempts to contact Chief Secretary Dhand for his response proved futile. He didn't take repeated calls or reply to messages from Catch.
When contacted, Nidhi Chhibber, Secretary, GAD, said, "This matter was brought to my notice when I was overseeing affairs of the forest department. As far as I know, no case was pending against Bhalla when the DPC meeting took place. According to the rules, the promotion can be denied only after charges are fixed against an officer. This was not the case with Bhalla."
Also Read: Soni Sori cries foul over Chhattisgarh 'encounter' of woman 'Maoist'; alleges rape coverup