Case against Amnesty exposes India's selective sedition policy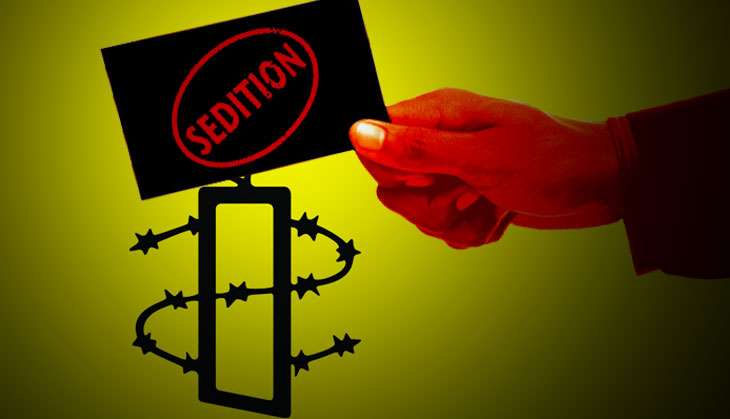 This Independence Day the Indian state decided to handcuff Amnesty India's fight to expose human rights violations in Kashmir.
Amnesty India began its multi-city event called "Broken Families" on 13 August at Bengaluru's United Theological college.
The event was held as part of a campaign based on the publicly available report "Denied: Failures in accountability for human rights violations by security force personnel in Jammu and Kashmir", published in July 2015. The report documents the obstacles to justice faced in several cases of human rights violations believed to have been committed by Indian security force personnel in Jammu and Kashmir. It focuses particularly on the provisions of Section 6, which grants impunity to the military and paramilitary forces. The Section mandates that the prior sanction of the armed forces concerned must be obtained before prosecution is allowed against any soldier accused of human rights violations.
Also read - Kovan is not alone: 5 times the State misused sedition
Amnesty's campaign plan involved taking Kashmiri mothers who had lost their sons or husbands to AFSPA, on a multi-city tour to Bangalore, Mumbai and Delhi and facilitate a public interaction so that mainland India could empathise with their grief.
On Saturday, however, the plan took an unexpected turn. The event which was peacefully organized with a floating audience, got agitated in the end when one of the panelists spoke in favour of the Indian army. Agitated voices from the audience interrupted, slogans were chanted and Amnesty had to cut short the event to maintain peace.
Two days later, the entire institution of Amnesty India was booked on charges of sedition by an ABVP member. The allegations include raising anti-national, anti-India slogans to supporting terrorism to supporting Pakistan and ISI to even using physical violence. Amnesty India as rebutted each of the allegations in a statement it issued here:
It has been reported that the FIR has been registered under IPC sections- 142 (being member of an unlawful assembly), 143 (whoever is a member of an unlawful assembly), 147 (rioting), 124A (sedition), 153A (promoting enmity between different groups on grounds of religion, race, place of birth, residence, language, etc., and doing acts prejudicial to maintenance of harmony).
Amnesty India will wait for a detailed copy of the FIR before it responds.
Rajasthan Patrika
Selective sedition memory
A day after Amnesty's event, on the eve of India's 70th Independence Day, members of Akhil Bharatiya Hindu Mahasabha waved black flags to mark their 70th 'Black Day' to protest against India's Constitution at the ABHM office at Meerut.
The leaders of the Hindu outfit claim to have been observing 15 August as 'Black Day' for the past 69 years to put forward their demand for declaring India as a "Hindu Rashtra" and protest against the constitution that declares India a secular country.
But police in Meerut seemed to no issues with their anti-India public protest.
"The sedition law is basically used selectively to intimidate and stifle those who dissent against the moves of this Government," says journalist Seema Mustafa, who had paneled one of the sessions at the Amnesty event, who was particularly singled out in the ABVP complaint for having incited anti india slogans and protests.
"How is protesting against poverty or human rights violations anti-India?" she asks.
"Azaadi slogans are being shouted by all Kashmiris today. So by those standards the entire Valley should be booked for sedition."
According to Shailesh Rai, senior policy adviser of Amnesty India, the point of the event was to have a very open debate about the impunity that the security forces have in Kashmir.
"Mehbooba Mufti has said that dialogue is only way forward. Our PM declared from the Red Fort that it is in the naseeb of Kashmiris to have the same Azaadi as the rest of India. Now Amnesty's attempt to hold a similar dialogue is being called seditious. It is normal for emotions to run high during such events. These issues are being blown up to distract attention from the real violence," says Rai.
The (ir)relevance of a sedition law
Rajasthan Patrika
The incident is unprecedented in India because this is the first time that a civil society organisation has been booked for sedition. Till date, the offence of sedition has been used only against individuals, but never against an NGO.
The Amnesty India press release emphasised that it had taken all necessary permissions from the police before organising the event. Aakar Patel, Amnesty India's Executive Director stated to television media that an organiser cannot be entirely held responsible for what the public say at a free for all event such as theirs, just as how a television channel cannot be held responsible for the seditious remarks its panelists might make.
Congress spokesperson and Senior Advocate Abhishek Manu Singhvi has stated that the police's actions are deplorable. Because, mere sloganeering, even if some find it obnoxious, should never be visited by sedition charges.
The offence of sedition has for long been criticised by legal scholars and as being draconian because of being vaguely worded. According to Lawrence Liang, a scholar in the field of freedom of expression, Section 124A of the Indian Penal Code, is so vaguely worded that it can be used against all and sundry.
The provision says that "whosoever", by words, actions or gestures, shows disrespect to the country, can be slapped with sedition charges. And since the term "whosoever" has not been defined in the law, if the State or its lackeys choose to, they can book both natural persons as well as juristic ones- it could be an NGO, a person, or even a corporation.
There is another aspect to the matter. The Ministry of Home Affairs has now launched a probe into the source of Amnesty India's funding. The NGO has not been registered under the FCRA and its application for registration under the FCRA is now under serious scrutiny. The government has off late been 'tightening the screws' on NGOs such as Greenpeace, Lawyer's Collective and Ford Foundation. NGOs have reason to also believe that the Centre is selectively acting against only those NGOs which had been critical of the BJP and its policies and action before it came to power. Once the funds are plugged the NGOs are forced to shut shop.
For now, Amnesty has delayed the tour of the Kashmiri mothers. It won't be happening in Mumbai immediately as planned.
More in Catch - #JNUCrackdown: politics of paranoia around sedition can singe Rajnath
FIR registered against Amnesty International India over pro-Pakistan slogan at event